SDCC '15: Hawkman To Appear In DC's Legends Of Tomorrow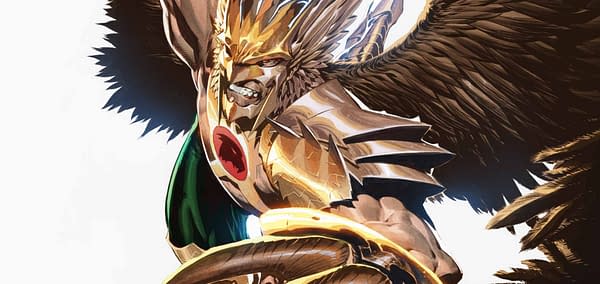 Geoff Johns revealed during the WBTV panel tonight that along with Hawkgirl (Ciara Renee) we will also get to see Hawkman in DC's Legends Of Tomorrow. But no casting has been made.
There will be some table setting during the first half of the season in both Arrow and The Flash like revealing that Ray Palmer / The Atom survived the season finale and bringing Sara Lance back to life. Caity Lotz pointed out that no one comes out of the Lazarus Pit they same as they went in. The character has no fear of death which gives her a reckless abandon.
And as for Vandal Savage… being that he is immortal, the team will face in in multiple eras while trying to figure out how to stop someone who can't die.