SDCC '15: John Carter Comes To Tabletop Gaming
By Christopher Helton Coming out of the Edgar Rice Burroughs panel at San Diego Comic-Con came the announcement that the John Carter property was being licensed for tabletop gaming. Modiphius Entertainment (licensee of Gerry Anderson's The Thunderbirds for board roleplaying games, Robert E. Howard's Conan for roleplaying, the DUST Adventures roleplaying game) will aggressively produce various tabletop games using the characters and settings of the John Carter universe.
First up, due out by Christmas of 2015, will be John Carter —The Roleplaying Game, using a streamlined version of the company's 2d20 System, which was created for the latest edition of the Mutant Chronicles roleplaying game. Then over the Spring and Summer of 2016, Modiphius will produce a line of miniatures, and then a board game.
Said Modiphius founder Chris Birch, "I remember finding the whole set in a quirky bookstore in Shepherds Bush when I first moved to London, complete with gorgeous 70's art. The adventures of the Warlord and his friends were hugely inspirational. These classic planetary-romance stories took me on a fantastic journey, and it's been a dream to see Barsoom come to life through a series of games and miniatures."
Modiphius Entertainment is up for multiple ENnie Award nominations this year, for their Mutant Zero, Mindjammer and Achtung! Cthulhu games.
Christopher Helton is a blogger, podcaster and tabletop RPG publisher who talks about games and other forms of geekery at the long-running Dorkland! blog. He is also the co-publisher at the ENnie Award winning Battlefield Press, Inc. You can find him on Twitter at @dorkland and on G+ at https://plus.google.com/+ChristopherHelton/ where he will talk your ear off about gaming and comics. He also has a crowdfunding page to help offset costs of this summer's Gen Con coverage.
---
---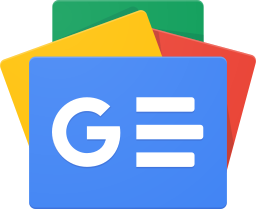 Stay up-to-date and support the site by following Bleeding Cool on Google News today!