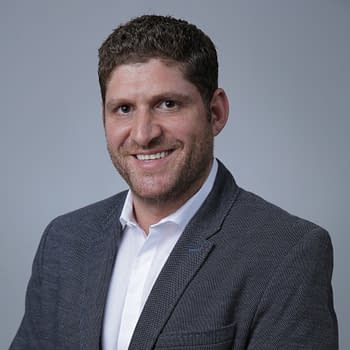 Seth Laderman, previous head of production for Legendary Digital and Nerdist Industries, has been made Executive Vice President and General Manager of San Diego Comic-Con's International subscription video-on-demand service, planned to launch in early 2016.
Mr. Laderman, in association with Comic-Con International, will be responsible for programming the service's broad portfolio of content, including original short-form content created exclusively for the channel's subscribers, films and television series from Lionsgate and other studios designed to appeal to the diverse interests of Comic-Con's fans as well as exclusive archived footage from Comic-Con's 45-year history.  The Comic-Con International SVOD service is designed to expand the comics and pop culture event of the year into a year-round online experience for longtime fans and new audiences.
Seth was the man who helped take Chris Hardwick's start-up podcast and website and turn it into a worldwide brand as Nerdist Industries and was behind many of those spinoff TV shows, before developing  Amy Poehler's Smart Girls at the Party and Felicia Day's Geek & Sundry.
He has yet to try and turn Bleeding Cool into an international boutique of snark, gossip and rumour but you know it's only a matter of time.
Enjoyed this article? Share it!