Frazer Brown, from the Hall H Batman '66 panel….
Batman The TV Series gets a complete Blu Ray for November the 11th. And this is what the box set will look like.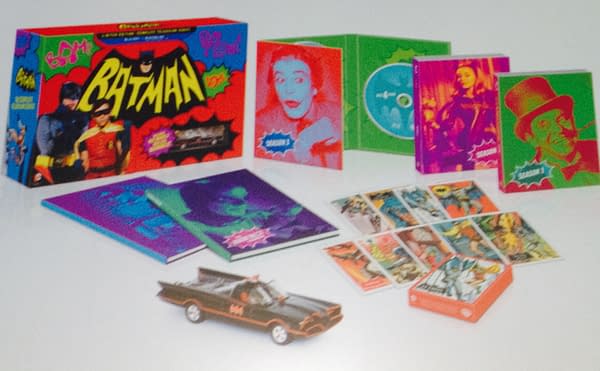 Yes, it comes with a Batmobile.
On the panel is Burt Ward, Adam West and Julie Newmar. The footage is crystal clear and the crowd is in awe… reports and massive visuals to come later.
Enjoyed this article? Share it!