Hear William Shatner, Iggy Pop Duet (Yes, Really) on "Silent Night"
File this under "fever dreams David Bowie may have had at some point", but the Godfather of punk Iggy Pop has done a duet with William Shatner, on a Christmas album.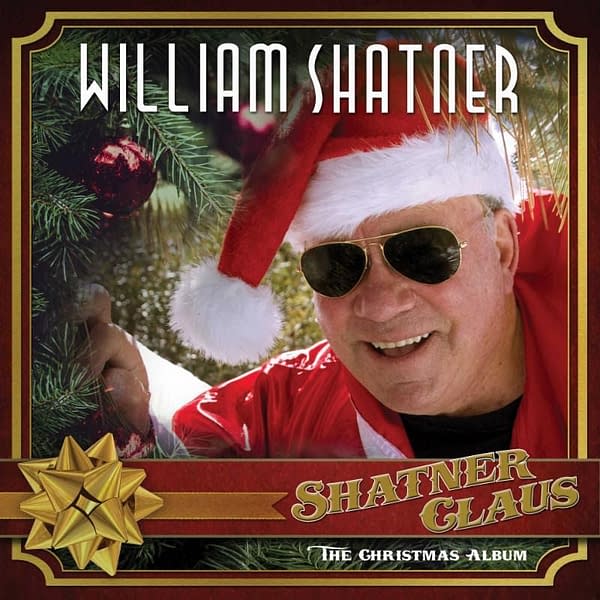 Shatner is no stranger to interesting collaborations on his albums, but this one is just strange enough to be perfect. This'll be his first Christmas release, and it's titled "Shatner Claus- The Christmas Album".
We can't decide if we love this duet more or the idea of Henry Rollins doing "Jingle Bells".
Needless to say, this one sounds like a classic in the making.
Shatner Claus – The Christmas Album Tracklist:
01. Jingle Bells (feat. Henry Rollins)
02. Blue Christmas (feat. Brad Paisley)
03. Little Drummer Boy (feat. Joe Louis Walker)
04. Winter Wonderland (feat. Todd Rundgren & Artimus Pyle of Lynyrd Skynyrd)
05. Twas The Night Before Christmas (feat. Mel Collins of King Crimson)
06. Run Rudolph Run feat. (Elliot Easton of The Cars)
07. O Come, O Come Emmanuel feat. (Rick Wakeman of Yes)
08. Silver Bells (feat. Ian Anderson of Jethro Tull)
09. One for You, One For Me
10. Rudolph The Red-Nosed Reindeer (feat. Billy Gibbons of ZZ Top)
11. Silent Night (feat. Iggy Pop)
12. White Christmas (feat. Judy Collins)
13. Feliz Navidad (feat. Dani Bander)
14. Jingle Bells (feat. Henry Rollins) (Punk Rock Version)
Shatner Claus is set to release on October 26th 2018, and is available for pre-order on Amazon [easyazon_link identifier="B07GK1Q2LK" locale="US" tag="bleedingcoo07-20"]Shatner Claus – The Christmas Album[/easyazon_link].