File this one under "what the hell does this have to do with comics?!"
Continuing to prove that it is, in fact, possible to be more offensive than selling what Papa Johns calls "pizza," Papa Johns founder John Schnatter reportedly dropped the n-word during a conference call in May, according to Forbes. Even more incredibly, the "pizza" mogul used the racial slur during a "media training session" intended to prevent Schnatter from causing any more public relations nightmares like he did when he blamed protesting NFL players for declining pizza sales in November 2017.
As a result of Schnatter's comments about the NFL players, a prominent neo-Nazi website declared Papa Johns the official pizza of the alt-right, forcing the company to publicly denounce the title. In December, Schnatter stepped down as CEO of Papa Johns, though he remains Chairman.
According to the Forbes article, Schnatter was unhappy with his reduced role as the public face of Papa Johns, so he hired a company called Laundry Service to teach him how to improve his image. And that's when, downplaying his November comments, Schnatter said, "Colonel Sanders called blacks n—–s." Schnatter reportedly intended to convey how much less racist he was than the fried chicken mogul who died in 1980. As a result of the comment, Laundry Service ended its contract with Papa Johns.
Schnatter confirmed the story in a statement, saying, "News reports attributing the use of inappropriate and hurtful language to me during a media training session regarding race are true. Regardless of the context, I apologize. Simply stated, racism has no place in our society."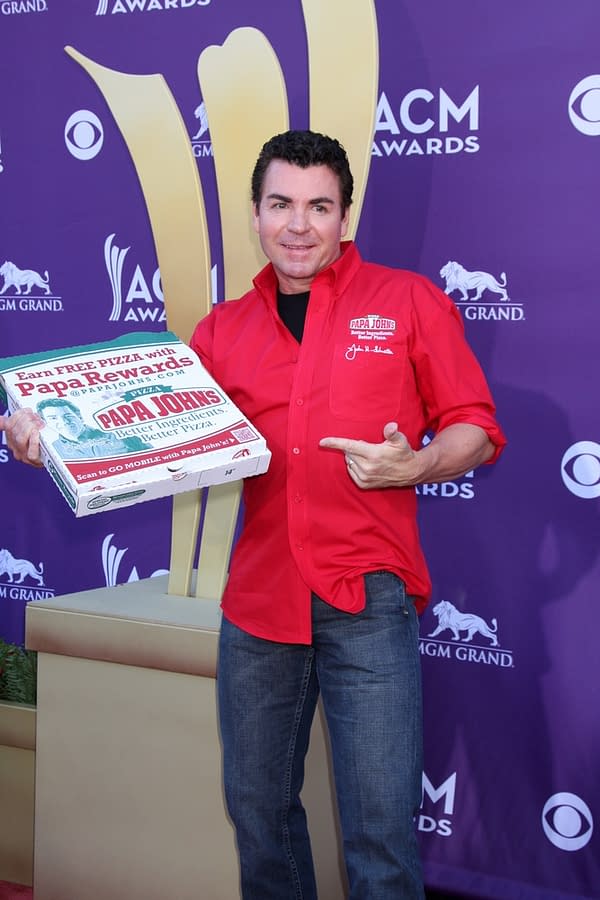 Enjoyed this article? Share it!