Lin-Manuel Miranda Shares FINAL Hamildrop: Featuring Barack Obama
Lin-Manuel Miranda just gave us the best pre-Christmas present; the final Hamildrop.
If you are familiar with the term, the Hamildrops have been a series of remixes and special recordings of songs from Miranda's hit Broadway show, Hamilton. The 'drops have been happening throughout 2018, and this last one broke our hearts in the best ways.
Hamildrop #44 features Christopher Jackson, Bebe Winans, and Former US President Barak Obama.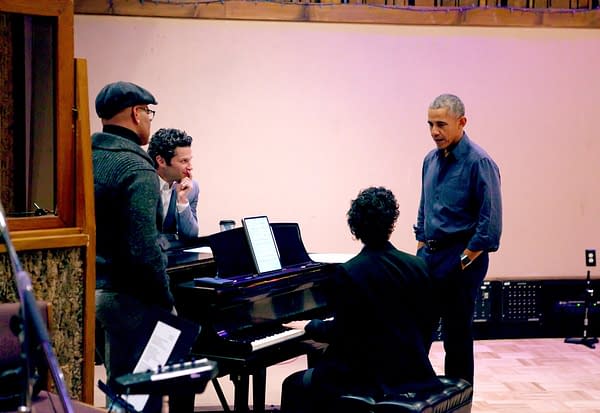 Go forth and listen.
Miranda will join the cast of Hamilton during the run in Puerto Rico, which begins January 8th 2019.