Revenge Of The Green Dragons And The Last Gasp Of The Chinese Gangster Movie – Look! It Moves! by Adi Tantimedh Adi Tantimedh writes,
I was invited to the press screening for Revenge of the Green Dragons, which opened this weekend. Sure, I thought. Why not? It's directed by Hong Kong director Andrew Lau, an old hand at gangster movies, so how bad could it be? At the very least it might be interesting to figure out its cultural underpinnings.
The movie is based on the true story of the Snakehead gang's people smuggling ring in 1980s New York Chinatown. I remember when that story made the news. However, it fictionalises it a lot to create a Hong Kong-style gangster movie in English. The story follows two Chinese boys who were smuggled into the US back and get forced into the Triads by the time they're teenagers. The rest of the story is about their ups and downs as gangsters, the more sensitive narrator brother watches as things get worse and more violent in turf wars with the cops and FBI finally taking notice and coming after them. Eventually he and his brother are betrayed, everything goes pear-shaped and he decides to act against his gang. Revenge of the Green Dragons., alas, is not a good movie. It is probably one of the worst movies I've seen this year. The problem being that as slick as it was made – Andrew Lau has made loads of movies in the genre – the script is completely laden with clichés, wafer-thin characterisations, dreadful would-be important and ironic speeches about the American Dream, predictable bursts of violence in exactly the places you expect to see them, and, well, a total failure in showing why this movie needs to exist at all. It feels like a movie that was made for the sake of making a movie. There might be stabs at a sense of alienation from the American Dream, but to what end? The movie feels like a throwback to the 80s and 90s grindhouse exploitation gangster movies that Hong Kong used to churn out in the dozens, and those movies have been influenced by the likes of Mean Streets and the movies of William Friedkin and Michael Mann.but here you get the feeling that the Chinese gangster genre is spent. It feels like the last gasp of a dying genre. Andrew Lau is best known in the West for making Infernal Affairs, which Martin Scorsese remade into The Departed, but before that he was the director of the last truly successful Hong Kong gangster title, Young and Dangerous, a downbeat but hip movie series about the lives and rise of young Hong Kong gangsters in the mid-90s. That series spawned five sequels, several spinoffs and countless rip-offs, the latter a mark of its massive success. Those movies were probably shot on one-fifth of Green Dragon's budget, guerrilla-style on the streets of Hong Kong and they captured the nervy energy of Hong Kong around the time of the Handover back to Mainland China. With that many gangster movies under his belt, you could say Lau is something of an expert at it by now. Revenge of the Green Dragons features all the hallmarks of Hong Kong action movies, from the slow-motion moments of violence to the unflinching sense of brutality and sadism and the reckless speed of lurching from one violent setpiece to the next, but this time I can't work out what the point of it all is.
It's a total mystery who this movie is for and how it's supposed make money (if they didn't already make back the production money in the presales and financing). It has no famous stars that Chinese audiences would want to watch it for. I'm sure the Chinese-American cast are happy to have more substantial roles to play than "Waiter #2" in the background of another episode of Law and Order, but that doesn't solve the problem of enticing people to see this movie.Nobody is going to see a Chinese gangster movie just because Ray Liotta appears in it. That it addresses and features footage of Tiananmen Square immediately means it'll be banned in China, not to mention the ending where the worst bad guy gets away with it all means this movie will never get a legitimate release in China, so the makers can pretty much kiss that Mainland box office money goodbye. Despite the fact that this movie was scripted and directed by Chinese filmmakers, the sadistic and gratuitous tone of it would probably make white people afraid of Chinese people. Hell, it'll just make Chinese people afraid of gangsters, which they are already. Except nobody is going to see this movie. Not enough for it to make any real money anyway.
Looking at it from a wider view, Revenge of the Green Dragons is more than just the dying gasp of the Chinese gangster movie (I'm sure other directors will be trying to make more to revive the genre), but a symbol of the uncertain path of Hong Kong directors in the current market climate. With the film industry concentrating on making movies that can be shown in Mainland China in order to get some of that massive market's box office money, Hong Kong directors are really at a bit of a loss for what they should be making next if it's not the usual period dramas na World War II movies. Lau is not a quirky auteur like Wong Kar-Wai, Pang Ho-Cheung or Fruit Chan who created brands out of themselves through their individual quirks, styles and worldviews but a jobbing director with honed technical skills. Hollywood may have liked co-opting the styles of Hong Kong action cinema but don't really need Hong Kong directors since they have a steady supply of action directors already. Revenge of the Green Dragons is clearly not the way forward for Hong Kong directors, but an interesting case study in the path not to take.
No gangsta kids at lookitmoves@gmail.com
Follow the official LOOK! IT MOVES! twitter feed at http://twitter.com/lookitmoves for thoughts and snark on media and pop culture, stuff for future columns and stuff I may never spend a whole column writing about.
Look! It Moves! © Adisakdi Tantimedh
---
---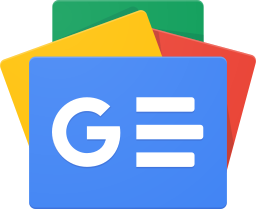 Stay up-to-date and support the site by following Bleeding Cool on Google News today!