WWE has parted ways with Senior Vice President, Global Content Distribution & Business Development, Sal Siino after a Huffington Post story outed Siino's wife, Amy Mekelburg, as a prominent islamophobic Twitter troll.
Mekelburg, who posts under the handle @amy_mek to over 224,000 followers, has been retweeted by President Donald Trump himself. Back in 2016, Mekelburg, whose real-life identity was at that time unknown, was profiled in the New York Times in a piece titled "The Women Who Like Donald Trump." At that time, her follower count numbered 85,000. Unfortunately, connections with the POTUS didn't help Siino retain his job after Huffington Post reporter Luke O'Brien began questioning the pro wrestling company about his wife's online activities, even if former WWE CEO Linda McMahon does serve as a member of Trump's cabinet.
The Huffington Post article reports that Mekelburg began hiding her Jewish ancestry after becoming associated with white supremacists on Twitter, but her bio currently sports the hashtag #JewsForTrump, and a frequent topic of her recent tweets is Islamic persecution of Jewish people. Other topics include the liberal media conspiracy to silence conservative voices, liberal media and politicians colluding with Islamic extremists to persecute Jews and Christians, and the running right-wing Twitter topic du jour (which is currently the cancellation of Roseanne).
Mainly, though, the focus of late is on Islam, with Mekelburg posting and retweeting various videos and memes claiming to expose Islamic violence, accusing the Council on American-Islamic Relations of being a front for terrorist organization Hamas, or accusing New York City governor Bill DeBlasio of funding anti-semitic and anti-American activities, amongst other examples. The Huffpo article mines older tweets to show one promoting bogus statistics claiming white women are disproportionately raped by black men, calling the Muslim prophet Muhammad a pedophile, racist, and rapist, and referring to President Obama as a "dope-smoking bastard born in Kenya and educated by radical Muslims" and a "Manchurian candidate."
Her husband's duties at WWE, on the other hand, included negotiating WWE deals in the Middle East, including a TV deal in the United Arab Emirates. WWE recently also signed a multi-year deal with the government of Saudi Arabia. That these two roles seem to directly clash was apparently motivation for WWE parting ways with Siino, who had occupied the position since February of 2017, shortly after the Huffington Post began contacting them about Mekelburg's activities.
As the situation came to a head this week, Mekelburg took to Twitter to accuse O'Brien of threatening to reveal her identity, endangering her and her family. "O'Brien does not have to agree with my stance on Sharia, Jihadists, Muslim Brotherhood or HAMAS, but does that mean my husband shouldn't be allowed to work?" she tweeted just prior to the publication of O'Brien's story. "I am scared for all of my conservative friends who have voices that O'Brien and the @HuffPost disagree with."
Soon after, O'Brien's article was published, revealing Mekelburg's identity and a substantial profile of her life over the past few decades, as well as, to a lesser extent, her husband's. The article also tracked WWE's response to O'Brien's inquiries about the matter, seemingly confirming that the Huffpo investigation was the impetus for the firing. "This is the first time we're hearing about Amy Mekelburg," the company reportedly told O'Brien after he first contacted them, later responding with, "Now that it has come to our attention, Sal Siino is no longer an employee."
But Mekelburg claims that her husband doesn't necessarily agree with all of her political views. "My husband has always kept his political opinions silent – and actually, many of his political views are different than mine," she tweeted. "Now outspoken conservatives' spouses can be fired. This should frighten everyone, conservatives and liberals." Mekelburg also tweeted: "To make this very clear, my husband was fired because of my pro-Trump, pro-Jewish and pro-Christian voice."
Mekelburg says that the media has tried to dox her ever since she was retweeted by Trump, though, the experience has only emboldened her support of the President. "This entire, horrible experience has only given me more respect and gratitude towards @POTUS, @FLOTUS and his family for the daily onslaught they receive from the 'fake news' media and the sacrifices that make for all of us," she tweeted.
Other family members have also apparently been feeling the pressure. Following the events of the last few days, Alicia Guevara, owner of the NYC deli and craft brewery Mekelburg's and sister-in-law of amy Mekelburg, took to her company's Facebook and Twitter pages to issue a statement distancing the company from Mekelburg's online presence.
As many of you know, there is a story circulating about Amy Mekelburg and the hateful, racist diatribes she has recently been ousted for writing.

Yes, Amy is my husband's sister. Daniel and I do not agree with or support the views Amy has posted; they are hers and hers alone. It's on her to explain and defend why she's been viciously attacking people online. It's on her to explain and defend her worldview. I can not and will not speak for any of it. To do so would offer it a validity I refuse to give.

Amy has never been linked to or involved with our business in any capacity whatsoever. This revelation of her twitter account has, frankly, thrown our family into chaos. We are disturbed, revolted and humiliated.

Our business is and has always been a safe, open and welcoming place for all and that is a direct reflection of who we are and our values. We will do everything to ensure that our staff and clientele continue to feel safe and welcome here.

Sincerely,
Alicia Guevara
Owner
Mekelburg's
Mekelburg hasn't posted a new tweet since the publication of Huffpo's article and its subsequent coverage in wrestling and entertainment media, but she has retweeted several high-profile conservative pundits and personalities supporting her plight and condemning the Huffington Post.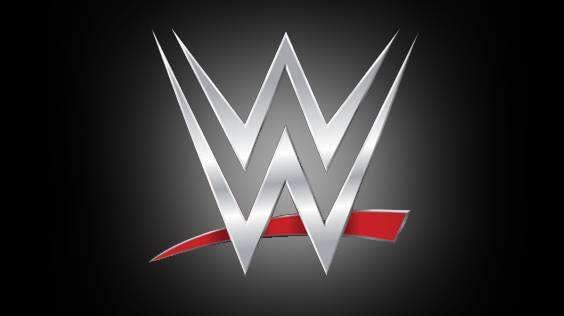 Enjoyed this article? Share it!