Adam Savage Has New Series Coming to Science Channel This June!
We've been hearing rumblings of something new coming from Mythbusters alum Adam Savage; a new series tying together his love of building things, films, and science.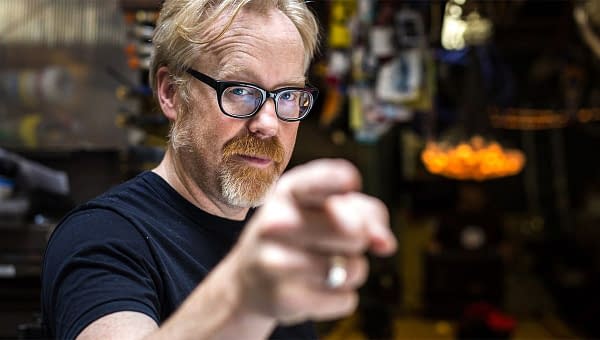 According to Savage himself this morning on Twitter, it'll be a new series on the Science Channel called Savage Builds.
We're pretty excited for this, being HUGE fans of Adam's incredible creations. (Like the times he cosplays at SDCC and other events but doesn't reveal what he's wearing til AFTERwards)
Adam says that Savage Builds is coming to the Science Channel in June, and that we'll be seeing at least one other Mythbuster make an appearance.
We'll let you know what else we hear about the series.