Agents of SHIELD Season 5: Will Avengers: Infinity War Affect the Series?
If you're a fan of Marvel's Agents of SHIELD and you were hoping for good news about the show's future coming from the WonderCon panel, you're going to be disappointed.
This year's panel was different in a few ways. For the first time, Clark Gregg was not there. The actor who plays the heart of the MCU, Agent Phil Coulson, was in Washington, DC participating in yesterday's march against gun violence. He sent a video message to the fans. Another big change was how the panel worked. Jeph Loeb, head of Marvel TV, usually has a series of pre-planned questions and then get a few from the fans at the end. This time he went straight to the fans.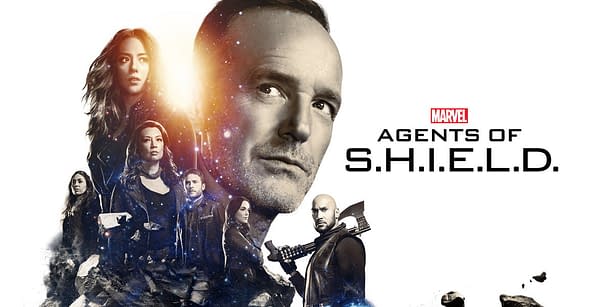 The panel consisted of showrunners Jed Whedon and Maurissa Tancharoen, executive producer Jeff Bell and actors Jeff Ward, Natalia Cordova-Buckley, Henry Simmons, Elizabeth Henstridge, Iain De Caestecker, Ming Na Wen, and Chloe Bennet. The panel focused a lot on the five-year history of the show, and they showed a montage of scenes from the entire run — which sounds a lot like a goodbye panel, but not quite.
One of the fans asked if the upcoming Avengers: Infinity War film would have an effect on the series. Whedon replied:
If you watched the trailer, a lot of sh*t goes down! These are the kinds of questions we can do everything but answer. The movies blaze a path. When Doctor Strange came out it introduced us to magic which gave us Ghost Rider; when [Guardians of the Galaxy] came out, we were introduced to space. We are waiting for that movie to come out so it can open a new playground for us.
Maybe Thanos is the one that destroys the world and blames it on Quake?
They showed a clip from an upcoming episode and ended by thanking the fans for being with them for over 100 episodes. Loeb says he remains optimistic about a sixth season and ended the panel getting the audience to chant "We Want More!"
Source: Deadline