"ALF" Star, TV Veteran Max Wright Passes Away, Age 75
Max Wright – best known as family patriarch Willie Tanner in the 80's NBC sitcom ALF – passed away this week at the age of 75, his family confirmed to TMZ. With over four decades on stage and screen, Wright's filmography showed his leanings more towards television than film. He landed featured roles on Buffalo Bill (1983-84), Misfits of Science (1985-86), Ghostwriter (1992), Dudley (1993), and Norm (1999-2001) – though his breakout role was as Joshua Penn in Bob Fosse's semi-autobiographical film All That Jazz in 1979. Wright would go on to appear in such recognizable series as WKRP in Cincinnati, Taxi, Cheers, Murder, She Wrote, Who's the Boss?, Quantum Leap, Friends, Mad About You and The Drew Carey Show.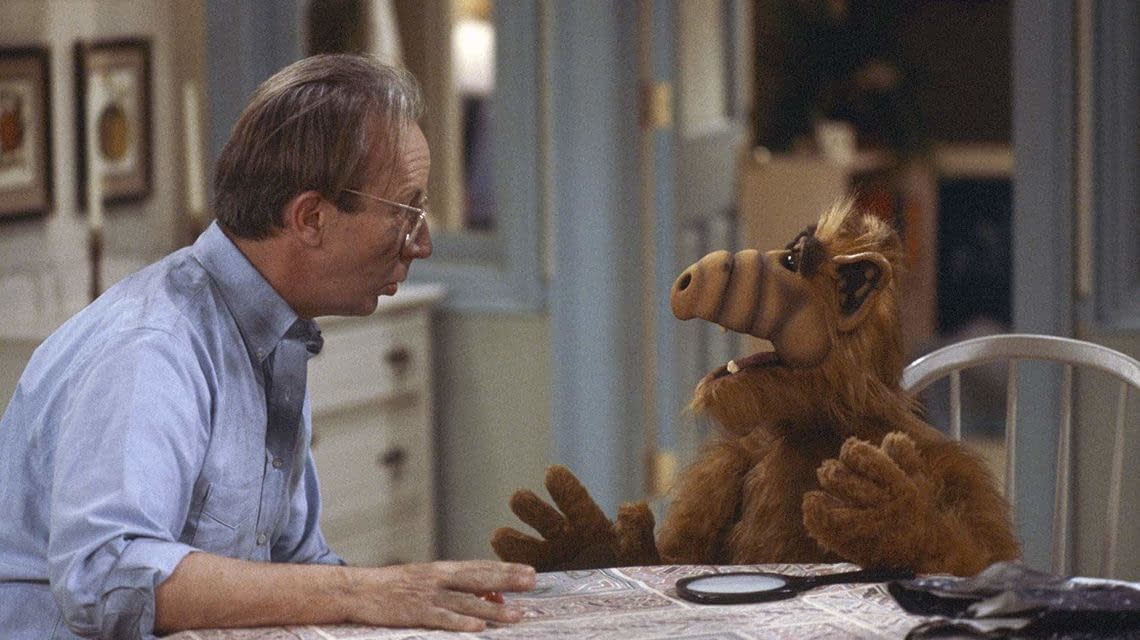 Even with an impressive body of work such as that, Wright's most acclaimed role was Tanner – playing the straight man to Gordon Shumway, the Melmacian alien he nicknamed, ALF (Alien Life Form). Premiering in 1986 – during what is oft referred to as "The Brandon Tartikoff Era" at NBC – the show ran for five seasons as the Tanners befriended ALF and his antics – while fighting off his cravings for the family's pet cat, Lucky.
Ironically, when the series ended in 1990, Wright revealed he hated working on the set and was glad it was over.
One of Wright's last projects on our television screens was with SNL veteran-comedian-actor Norm MacDonald, in the role of MacDonald's boss Max Denby on ABC's The Norm Show for three seasons – until the show was cancelled in 2001. He would go on to guest star as the mayor in MacDonald's next sitcom, FOX's 2003 A Minute with Stan Hooper – with his final on-screen appearance is 2005's television movie Back to Norm.
On the stage, Wright made his Broadway debut in 1968 and continued to performing on stage even after he retired from the screen – earning a Tony nomination in 1998 for his work on a production of Anton Chekhov's Ivanov.