'American Gods' Season 2: All About Spreadin' Some "God Squad Love" [VIDEO]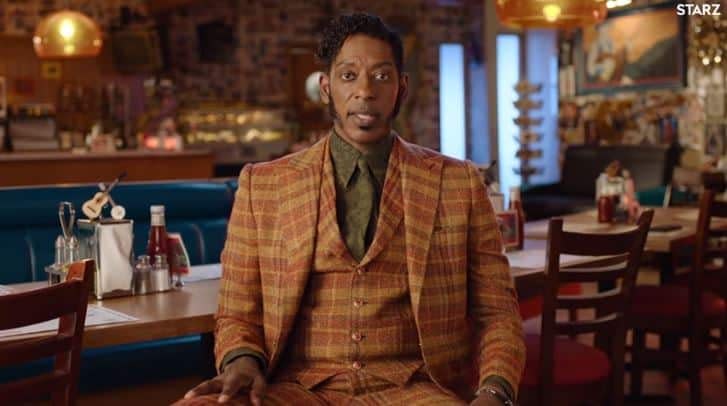 With little more than a month to go before the second-season premiere of STARZ's American Gods, the network released a new behind-the-scenes look at their series adaptation of Neil Gaiman's best-selling, award-winning novel. This time, it's all about love… or more specifically, "God Squad Love," as several members of the cast explain why filming the series is a genuine joy for them:
But this will also be a season about life and death… decay and renewal… for more than just Shadow (Ricky Whittle) and Wednesday (Ian McShane). Gods old and new will be forced to deal with the ramifications from the season one finale as that meeting convenes at the House on the Rock – as Wednesday offers his gods a "time to ride." And along with a number of familiar faces, we also get a better look at some of this season's newest players: a glaring Mr. Town (Dean Winters), a digitized New Media (Kayhun Kim), and Motel America waitress Mama-Ji (Sakina Jaffrey):
Starring Ricky Whittle as Shadow Moon and Ian McShane as Mr. Wednesday, "American Gods" is a one-hour drama adapted from Neil Gaiman's best-selling novel about a war brewing between Old Gods and New Gods: the traditional gods of mythological roots from around the world steadily losing believers to an upstart pantheon of gods reflecting society's modern love of money, technology, media, celebrity and drugs.

We were forged in God's image, but the Gods are also made in ours — and in Season Two the battle moves inexorably toward crisis point as the destinies of gods and men collide. While Mr. World plots revenge for the attack against him in Season One, Shadow throws in his lot with Wednesday's attempt to convince the Old Gods of the case for full-out war, with Laura and Mad Sweeney in tow.

A council at the House on the Rock explodes into chaos, sending deities both Old and New on quests across America that will converge on Cairo, Illinois: forcing Shadow to carve out a place as a believer in this strange new world of living gods — a dark world where change demands commitment, and faith requires terrible sacrifice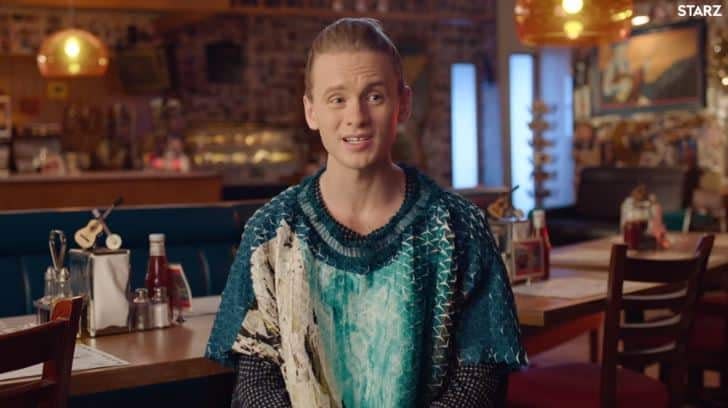 American Gods has some new players in play that will definitely complicate Shadow's journey of self and spiritual discovery. Winters' (Wayne) brutally efficient and precise Mr. Town is tasked by Mr. World (Crispin Glover) to learn what Shadow knows about Wednesday's (Ian McShane) plan. First Nations actor Devery Jacobs (Cardinal) is college student Sam Black Crow: a spiritually cynical young woman who lives her life with fierce confidence and openness, selling her chainsaw art by the roadside for extra money. Kim's (Shameless) New Media is the goddess of global content: a cyberspace chameleon who's also a master manipulator. Timeless's Jaffrey portrays Hindu war goddess Mama-Ji: a waitress at the Motel America, her necklace of skulls, acerbic wit and free spirit make her a match for any mighty god or man.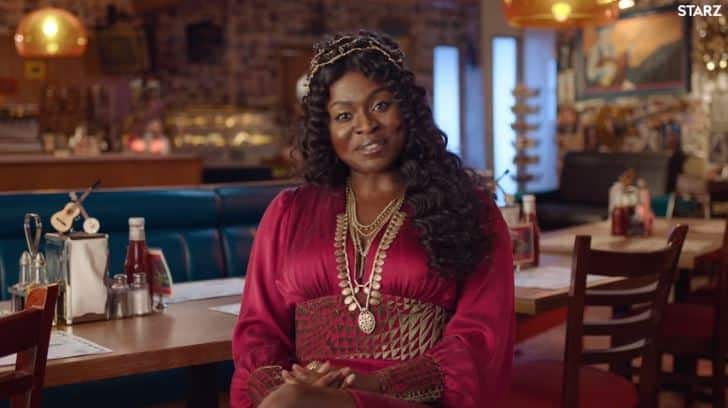 If March is still a little too long of a wait for you to get your American Gods fix, STARZ has you covered with the following sneak preview from the second season:
American Gods returns to STARZ for its second season on Sunday, March 10th.