Apples Never Fall: Sam Neill Joins Annette Bening for Peacock Series
The incomparable Sam Neill has been added to the cast of the upcoming Peacock limited drama series Apples Never Fall, joining Annette Bening.
---
Peacock announced today that Sam Neill (Jurassic Park, Peaky Blinders) will star opposite Annette Bening (American Beauty, The Kids Are All Right) in Peacock's upcoming limited drama series Apples Never Fall in the role of Stan Delaney. The limited series is based on Liane Moriarty's (Big Little Lies, Nine Perfect Strangers) #1 New York Times Bestselling novel, which has sold over a million copies worldwide.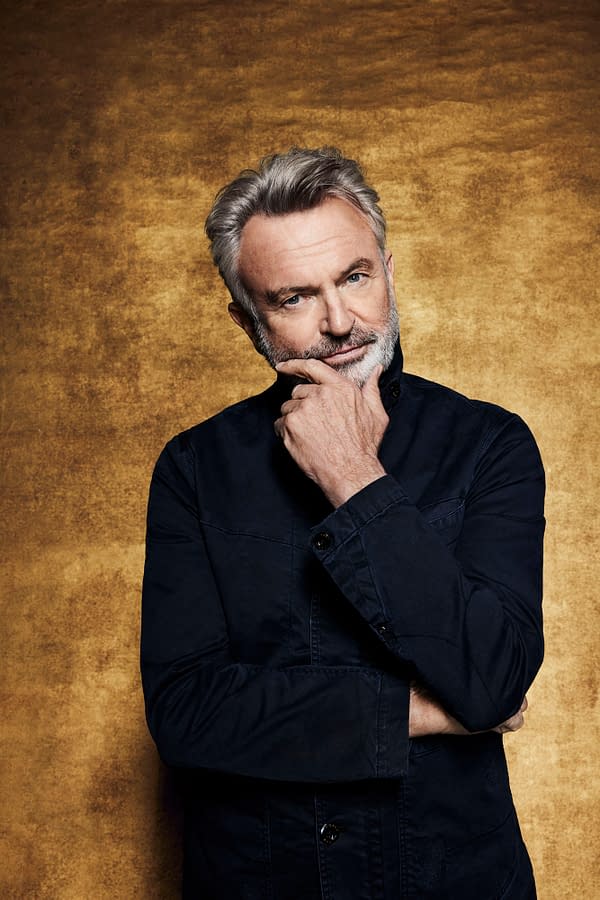 Apples Never Fall centers on the Delaneys, who, from the outside, appear to be an enviably contented family. Stan and Joy have just sold their successful tennis academy and finally have the life of leisure they thought they wanted. And while they look forward to spending time with their four grown children, those kids are busy with their own problems. Everything changes when a wounded young woman knocks on Joy and Stan's door, bringing the excitement they've been missing. But when Joy suddenly disappears, her children have to re-examine their parents' marriage and their family history with fresh and terrified eyes. Set against the backdrop of competitive tennis, this story takes us into a family's darkest secrets and asks, "Can we ever really know the people closest to us?"
Neill has received a number of AFI and AACTA awards, including the Longford Lyell Award for Outstanding Contribution to Australian Cinema. He has been nominated for Emmy and Golden Globe Awards and won a Silver Logie. Some favorites I remember him from, outside of the popular Jurassic Park, tend to be Event Horizon and In the Mouth of Madness. He's likely to be a fantastic addition to this cast and story. Apples Never Fall will be produced by Universal International Studios' Heyday Television. Melanie Marnich serves as writer, showrunner, and executive producer. Executive producers for the limited drama series include Moriarty, David Heyman (Marriage Story, Once Upon a Time…In Hollywood), Albert Page (Love, Victor, Dave), and Jillian Share (Pacific Rim, 42).