After what's felt like a lifetime, the wait is nearly over: CW's Arrow returns from its February hiatus on Monday, March 4 with the season's 14th episode: "Brothers & Sisters." we assume that the episode will focus on Oliver and Emiko in the present-day storyline and possibly Will and Mia in the future. Along the way, it also looks like we're going to get some metaphorical family time for Diggle and Lyla – though a few drinks and laughs sounds like a much better option than what they face this week:
https://youtu.be/69nyZbR97rM
Arrow s07e14 "Brothers & Sisters": After months of covertly pursuing Dante, Diggle (David Ramsey) and Lyla (guest star Audrey Marie Anderson) finally have a solid lead on the elusive terrorist, so they deploy the ARGUS Ghost Initiative to apprehend him. Meanwhile, Oliver (Stephen Amell) tries to bond with Emiko (Sea Shimooka).
What we do know for sure is that Lyla and Diggle are going to release Diaz on the world as an ARGUS weapon and have to break the news to Oliver and Felicity. I can't imagine how any of that isn't going to go smoothly…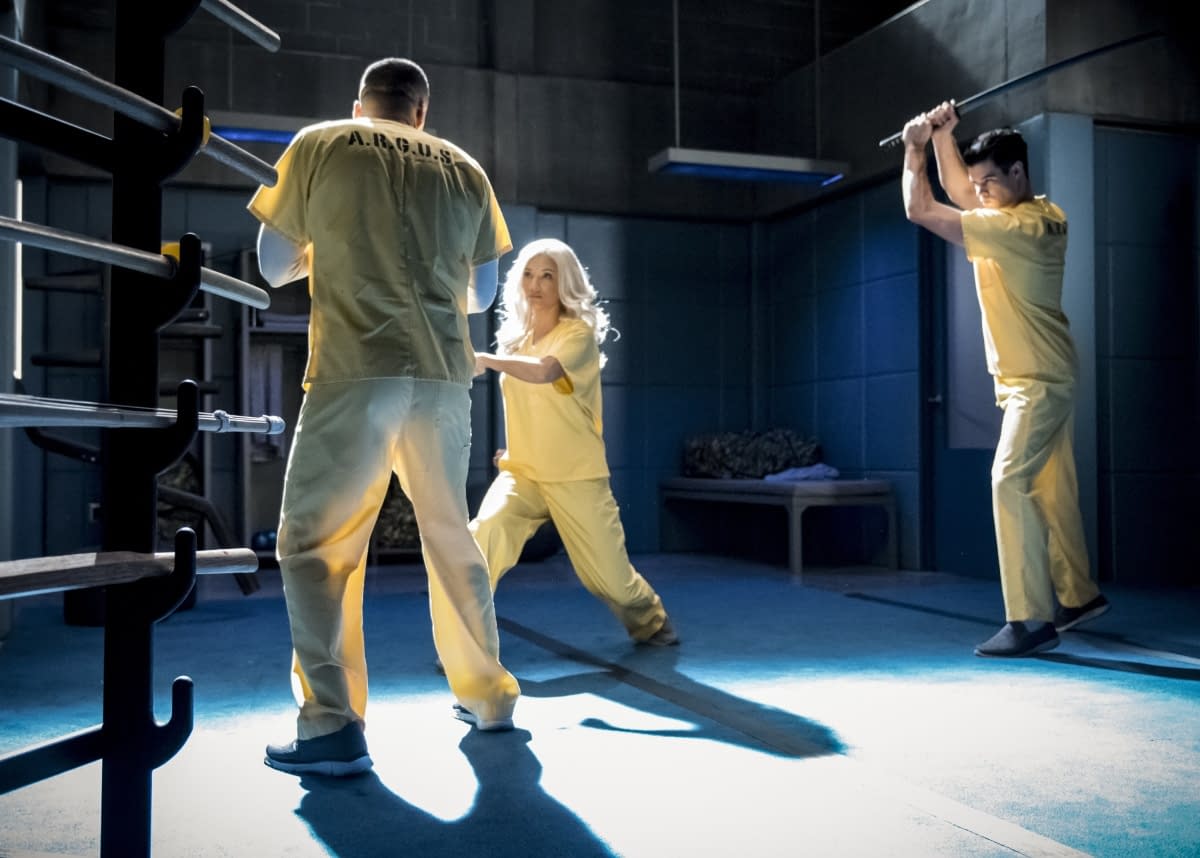 With only ten episodes left this season, it's time for this show to start weaving some of the season's story threads together.
How will the Ghost Initiative and ARGUS's hunt for Dante tie in to Emiko's mission?
How will the fallout impact the dystopian future awaiting Star City?
With no major villain looming large, who – or what – is coming to threaten Star City in the season finale?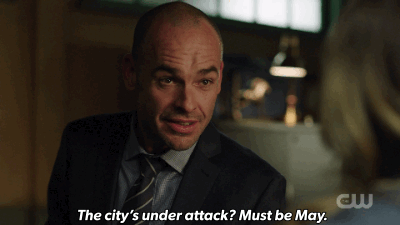 Make sure to check out the preview images "Brothers & Sisters" below, and let us know how you think this season is going to come together in the comments below!
Arrow airs Monday nights at 8 p.m. ET/7 p.m. CT on CW.
Enjoyed this article? Share it!