We are less than a week past the season 6 finale of Arrow and there are already rumors of season 7 as the writers' rooms are firing up again and casting calls are going out for two new characters. If you haven't watched the season finale yet… what are you waiting for? There are spoilers here, so be warned.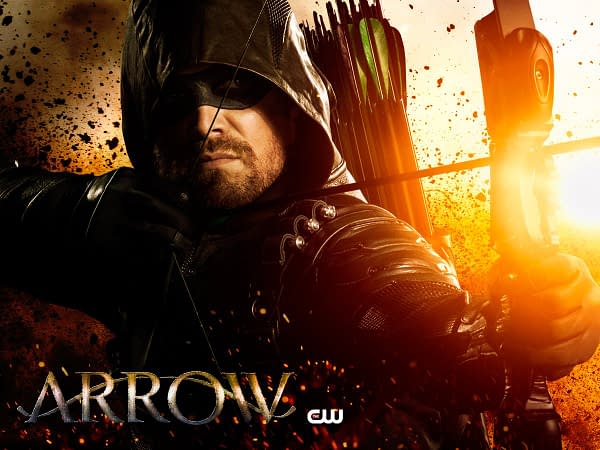 We know that Oliver Queen (Stephen Amell) will be starting the new season as a resident of the Slabside Island Supermax Penitentiary courtesy of his deal with FBI Agent Watson (Syndelle Noel). He will also be there for at least the first part of the season… probably until the announced Batwoman / Gotham crossover event. But what will the rest of Team Arrow be up to while he's gone? Will there even be a Team Arrow when he's gone?
According to TVLine's Michael Ausiello, there is an ambitious, young, anti-vigilante recruit at the SCPD that compares to Buffy if vigilantes were vampires. He also says that there is another recurring role being cast for a tech whiz who is gay and harbors a heartbreaking past. Will these two be new characters or live-action versions of ones from the comics?
It looks like they're putting a lot of toys into the toy box going into the season with Ricardo Diaz (Kirk Acevedo) still out there, the name drop of the Longbow Hunters, Oliver in prison and his name revealed, and now two new members of the SCPD and no one in the Mayor's office to help settle things down.
Enjoyed this article? Share it!