"Arrow" Season 8 "Starling City": Our "Crisis" Countdown Begins on Strong, Nostalgic Note [SPOILER REVIEW]
The CW's Arrow is back with its tenth-to-last episode and it's super "Crisis"-y. Our episode opens on a familiar island, Lian-Yu, and a hooded figure clad in green running through the jungle. (Does every season of Arrow start like this?) Yes, it's our hero Oliver Queen (Stephen Amell) and he's coming home to Starling City after a long time away.
Hey, there's MAJOR SPOILERS for this episode… so if you go any further, don't say we didn't warn you.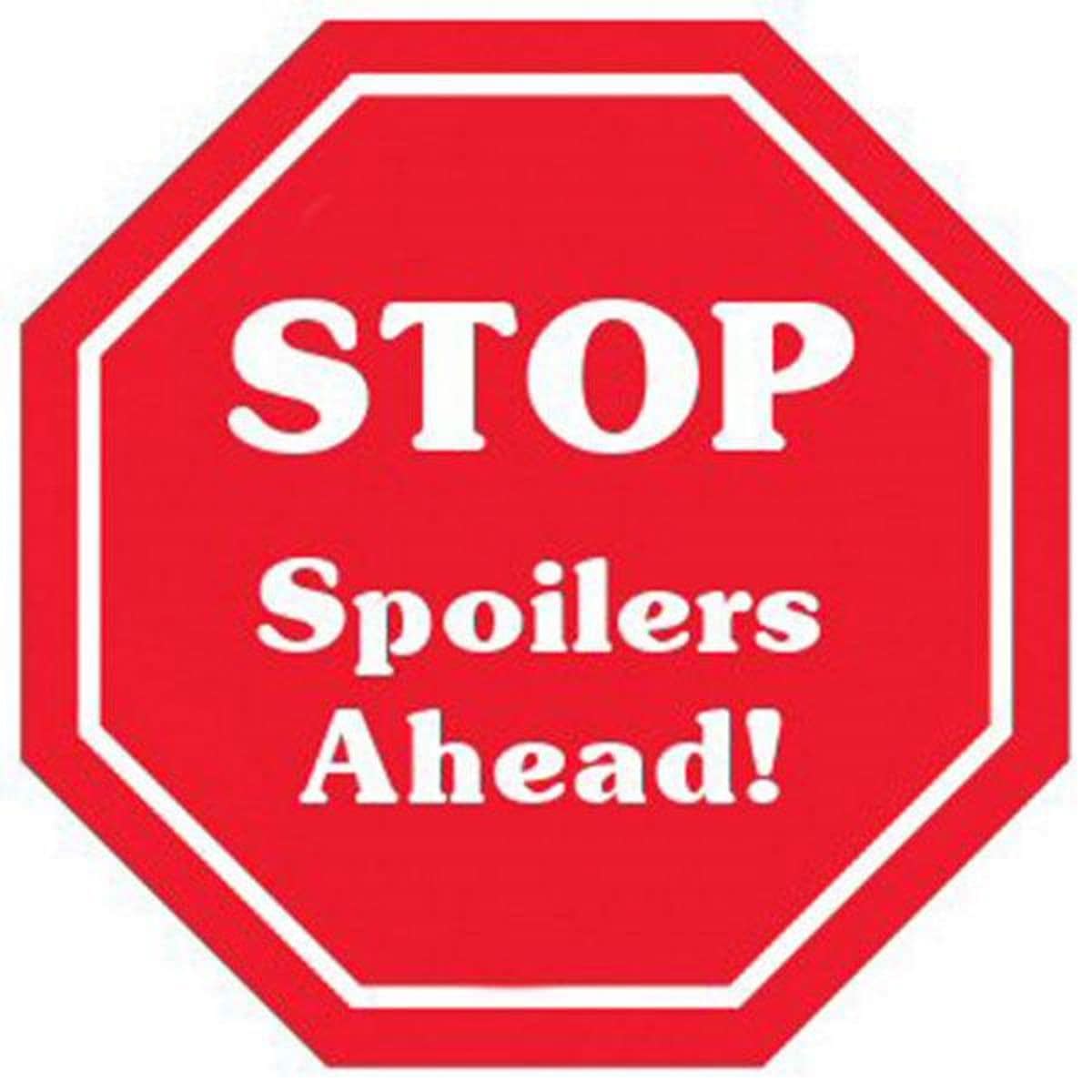 So it turns out, this isn't Oliver's earth. He's returning to Earth-2's Starling City 12 years after disappearing when the Queen's Gambit went down in the South China Sea. And he returns home to find many things are the same, but a lot has changed. Thea is dead from a drug overdose (vertigo) because he wasn't there. His mom (Susanna Thompson) is remarried to Malcolm Merlyn (John Barrowman)… and his best friend Tommy (Colin Donnell) is still alive.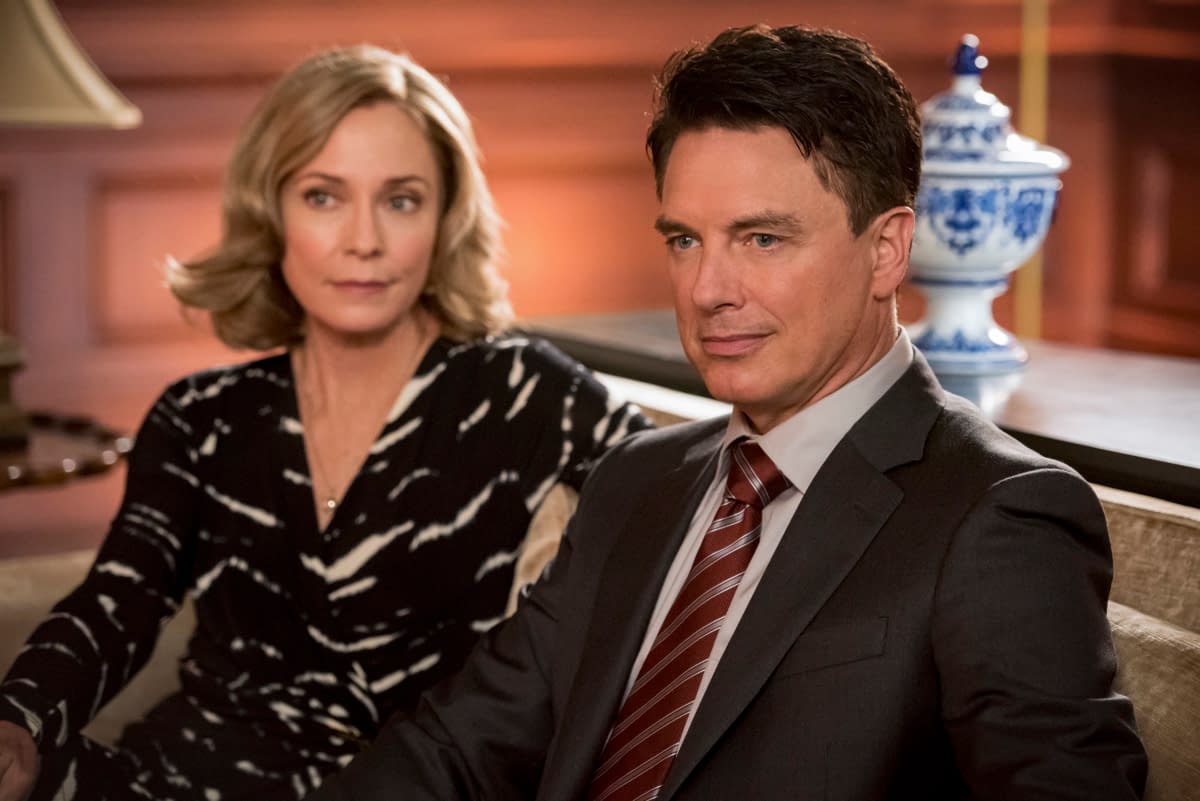 And there's another masked vigalante running around the city putting arrows in people telling them they've failed the city – aided by Laurel Lance (Katie Cassidy), who chides Oliver for coming to her earth. But he's there on a mission from The Monitor (LaMonica Garrett) to get dark star matter. Oh, and there's another archer in a black hood who is foiling the Hood's work. Luckily, Earth-1's Diggle (David Ramsey) followed Oliver and is "hired as his bodyguard" and aids him in his mission.
What's great about this episode is the throwback feel to earlier seasons. The Hood (revealed to be Adrian Chase) is doing shirtless salmon ladders and grunting and brooding. Laurel Lance is in full hero mode. The old Diggle-as-bodyguard dynamic is back. And it's always great to have Barrowman in the mix.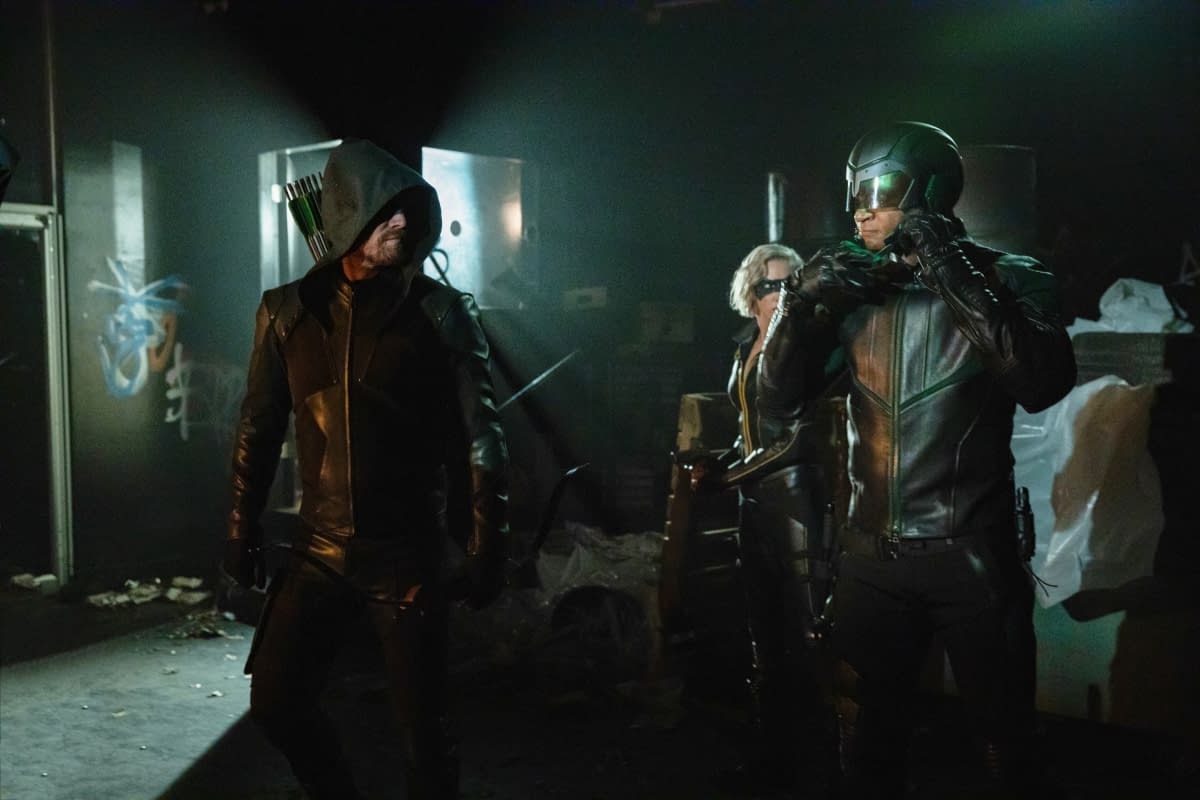 The other best element of this episode is the angst Oliver is going through. He believes that everyone is better off without him and he will only serve to get the people around him killed. This flies in stark contrast to what is actually going on and people are willing to call him on it. But even more, he's able to draw on his experience and pain to help others be better.
He is so wrapped up into becoming this "Paragon" that The Monitor is asking for that he is, in typical Oliver Queen fashion, isolating himself from everyone. On the meta-level, it's really interesting to watch Oliver deal with the pressures of the upcoming "Crisis" in connection to how Barry is dealing with it on The Flash. Watching these two episodes back-to-back makes them even more satisfying.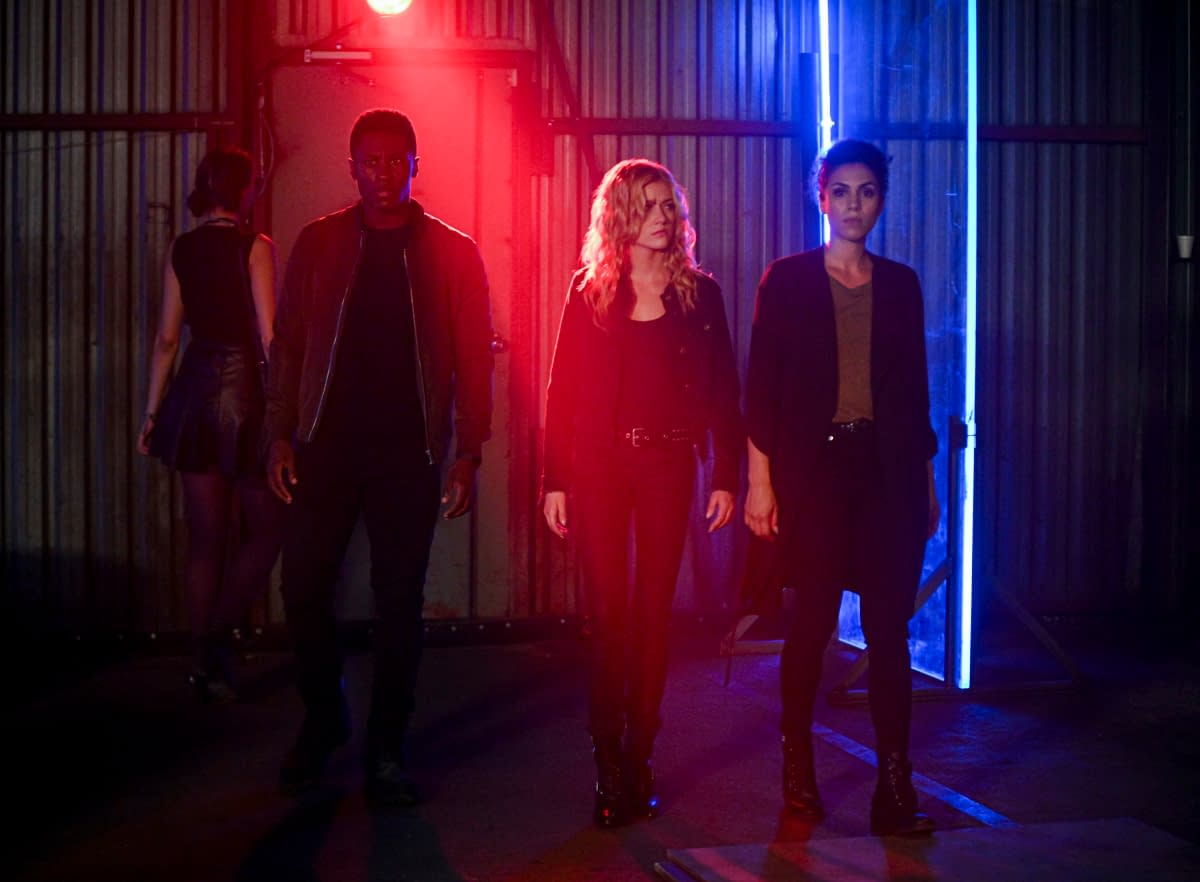 We're also treated to the flash-forwards to what the next generation are up to. These scenes are visually interesting and contrast with the present-day scenes. It's not clear yet how they contribute to "Crisis", but given the small amount of storytelling runway the show has left, it's doubtful they aren't involved somehow.
The action in the episode is also crisp and fun. Everyone gets a lot to do, especially in the future scenes. A single shot of an arrow being split by a Deathstroke gang sword is basically perfection. This is everything we want from these shows and more.
Perhaps the most terrifying and important piece of all of this is in the final scenes where we see the power of the Anti-Monitor tearing through Earth-2. As just a wave of red-orange entity, it erases everyone in its path. Watching Oliver lose all of those people again that he lost before is devastating. It adds real resolve and stakes to what he's doing – centering us back on the idea that he is trying to save the entire universe, and he knows he's going to die doing it.
We only have nine more of these, and it's going to be important to savor them. Let's hope they're all as good as this. While centering on "Crisis" and moving that story forward, we also get a taste of the next generation while playing a greatest hits medley from past seasons. We couldn't ask for anything more in a final season.
Next week, it looks like the hits keep on coming with "Welcome to Hong Kong"…
"Arrow" season 8, episode 2 "Welcome to Hong Kong": THE RETURN OF TATSU — Oliver (Stephen Amell), John (David Ramsey), Laurel (Katie Cassidy Rogers), and Tatsu (guest star Rila Fukushima) seek out an important person within The Monitor's (guest star LaMonica Garrett) plan. Connor (Joseph David Jones) has a heart to heart with his brother (guest star Charlie Barnett). Antonio Negret directed the episode, written by Jill Blankenship & Sarah Tarkoff.