Arrowverse "Elseworlds": Stephen Amell's Good News/Bad News for Smallville Fans
With the CW's Arrowverse's three-night "Elseworlds" crossover less than two weeks away (The Flash "Elseworlds, Part 1" airs Sunday, December 9; Arrow"Elseworlds, Part 2," airs Monday, December 10; and Supergirl "Elseworlds, Part 3," airs Tuesday, December 11), Arrow's Stephen Amell has some good news and bad news for Smallville fans. Recently, Amell posted this image of a meeting he had with Smallville's Tom Welling (Clark Kent) and Michael Rosenbaum (Lex Luthor) – fueling speculation that Smallville would make an appearance during the event.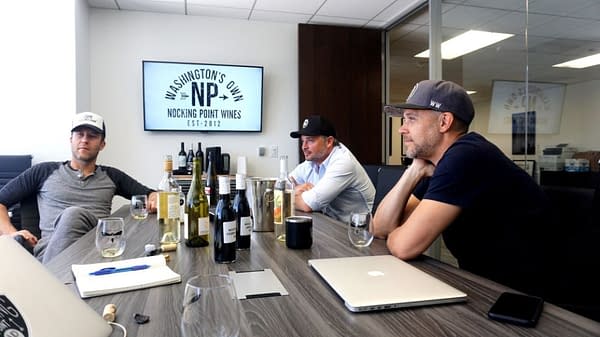 So the bad news first…looks like the actors really were there to meet with Amell about a possible collaboration with the actor's Nocking Point wine business – which is set to launch a monthly club with selections curated by various celebrities. But since the world does not live on bad news alone (assuming we believe Amell…hmmm…), Amell teased during a Facebook chat that there might be a moment Smallville fans probably shouldn't drink a lot of fluids before seeing:
Facebook! I'm back! Here to talk about, well, Facebook, San Jose this weekend, our most recent episode, the crossover and whatever else is on my mind.

Posted by Stephen Amell on Thursday, November 29, 2018
"It is not a Smallville reunion, although I think it becomes pretty clear in the promos for the crossover that there are Smallville elements, at least, in terms of location. And if you're a fan of Smallville, and I have no idea if they're going to keep this in the final cut, but there's a treat for you in there."

"Full disclosure, I've never seen an episode of Smallville before. Sorry! I wasn't that into comic book TV shows when I was growing up. I've since seen a couple, for very obvious reasons. But as someone who wasn't a diehard fan of Smallville, this moment in the crossover made me jump out of my seat. If you're a fan of Smallville, you may want to put down rubber sheets or something like that, because, quite frankly, you might piss your pants."

If you're reading this then you probably don't need the reminder – but just in case, this year's event also brings us Ruby Rose as Kaye Kane/Batwoman, Jeremy Davies as Arkham Asylum doctor John Deegan; LaMonica Garrett as Mar Novu/The Monitor; John Wesley Shipp as The Flash (???); Tyler Hoechlin as Superman/Clark Kent and Elizabeth Tulloch as Lois Lane – and possibly some cool surprises.
https://youtu.be/8ebyWI3sljg https://youtu.be/a058h7VoIh8
"Elseworlds, Part 1" — (8:00-9:00 p.m. ET)

EPIC ELSEWORLDS CROSSOVER KICKS OFF TONIGHT — When Barry Allen (Grant Gustin) and Oliver Queen (guest star Stephen Amell) wake up one morning and realize they have swapped bodies with each other, the two set off to find out what disturbed the timeline to cause such a shift. However, things quickly go from bad to worse when they present their case to Team Flash and the gang doesn't believe them. Barry and Oliver realize they need Supergirl's (guest star Melissa Benoist) help and travel to Smallville on Earth-38 where they end up meeting Kara's cousin, Clark Kent (guest star Tyler Hoechlin), and intrepid reporter, Lois Lane (guest star Elizabeth Tulloch). LaMonica Garrett guest stars as The Monitor. Kevin Tancharoen directed the episode written by Eric Wallace & Sam Chalsen.
https://youtu.be/q3AvlYhZtM4
"Elseworlds, Part 2" — (8:00-9:00 p.m. ET)

THE ELSEWORLDS CROSSOVER CONTINUES IN GOTHAM CITY WITH BATWOMAN (RUBY ROSE) — With Oliver (Stephen Amell) and Barry (guest star Grant Gustin) still stuck in the other's bodies, the two get a lead on John Deegan (guest star Jeremy Davies) and head to Gotham City with Supergirl (guest star Melissa Benoist) to figure out why their reality has changed. While there, they meet the mysterious Kate Kane (guest star Ruby Rose) who provides them with information that leads the group to Arkham Asylum. James Bamford directed the episode with teleplay by Marc Guggenheim and story by Caroline Dries.
https://youtu.be/rc4oMTTrbo0
"Elseworlds, Part 3" — (8:00-9:00 p.m. ET)

THE BATTLE CONCLUDES — Supergirl (Melissa Benoist), The Flash (guest star Grant Gustin), Green Arrow (guest star Stephen Amell) and Superman (guest star Tyler Hoechlin) engage in the battle of their lives. Jesse Warn directed the episode with story by Marc Guggenheim and teleplay by Derek Simon & Robert Rovner. https://youtu.be/-ojXMRuSC_w
---
---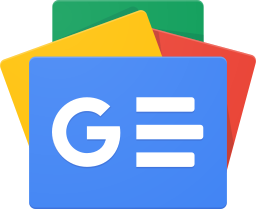 Stay up-to-date and support the site by following Bleeding Cool on Google News today!