Batwoman is back this week, and we're meeting new friends and going deeper with old ones. It sounds like Kate (Ruby Rose) and Sophie (Meagan Tandy) will be front and center, with their prior relationship being explored more fully, especially as Sophie grapples with how to protect Kate and her identity as Batwoman from the Crows and Jacob Kane (Dougray Scott). We're also meeting Julia Pennyworth (Christina Wolfe) and a new villain named The Rifle (Garfield Wilson). Here's how The CW sums it up:
"Batwoman" season 1, episode 7 "Tell Me the Truth": LIES AND LOYALTY – Kate (Ruby Rose) and Sophie (Meagan Tandy) must reconcile with their past as Kate questions just how much she can trust her former lover. Kate and Luke (Camrus Johnson) have an encounter with an old friend. Mary (Nicole Kang) grapples with the fate of the Kane family as Catherine (Elizabeth Anweis) seeks Jacob's (Dougray Scott) help. Alice (Rachel Skarsten) and a new cohort are in on yet another nefarious plan, but her motives are more than they seem.
Let's look at a few images from the episode and see what else we can figure out. It's certainly clear that Kate and Sophie's relationship will be front and center in this episode, both in and out of the batsuit. But how will Sophie deal with her professional obligations to the Crows, Daddy Kane's obsession with finding Batwoman, and wanting to protect Kate?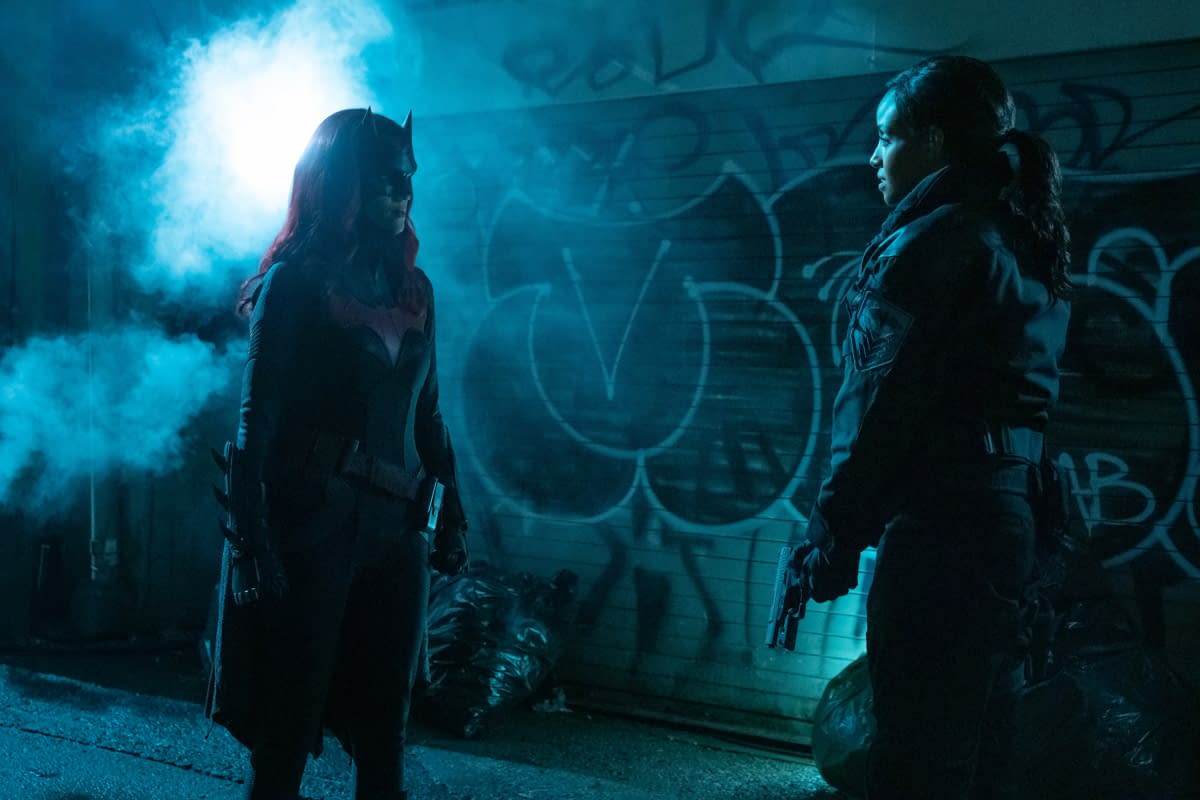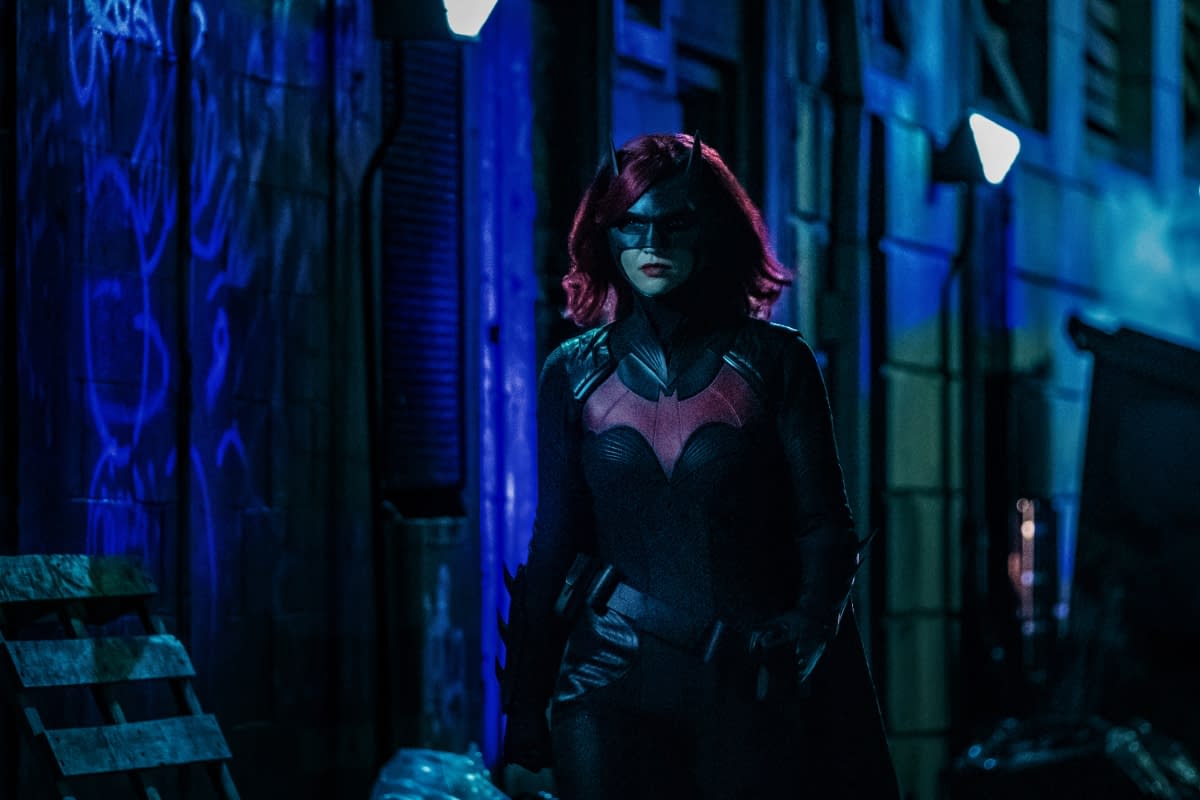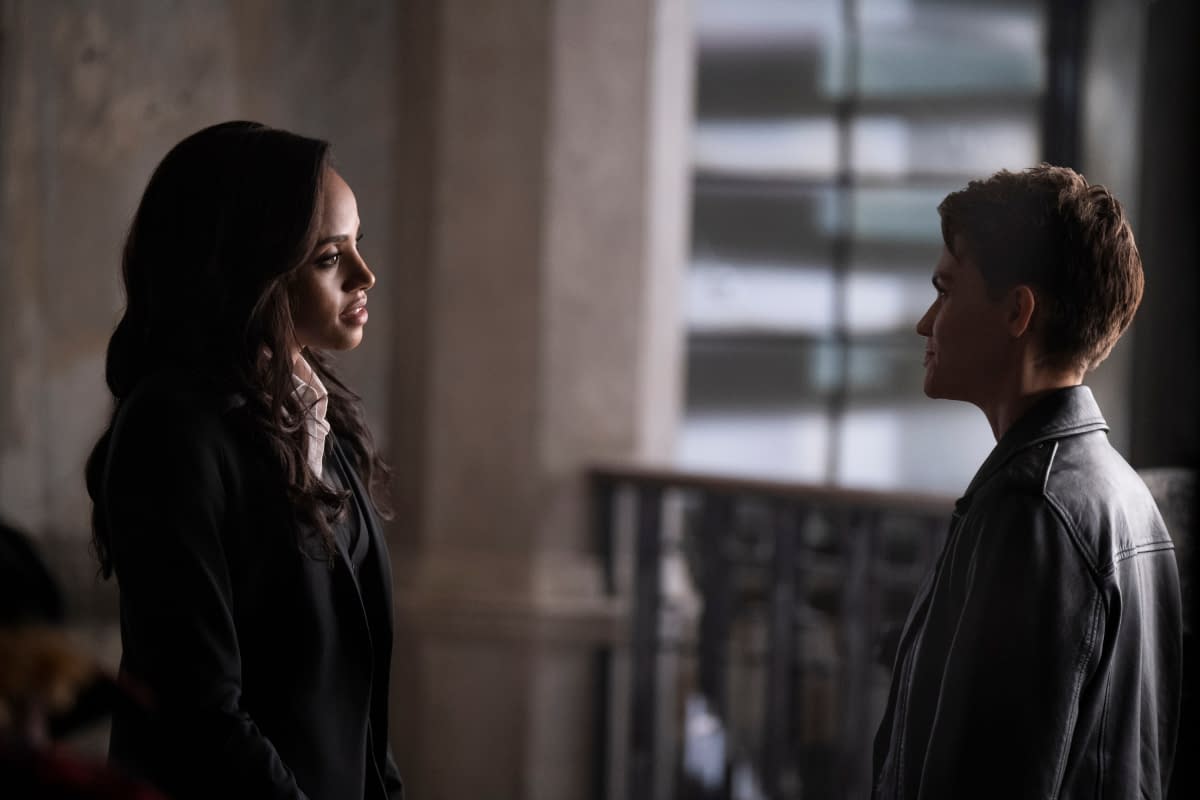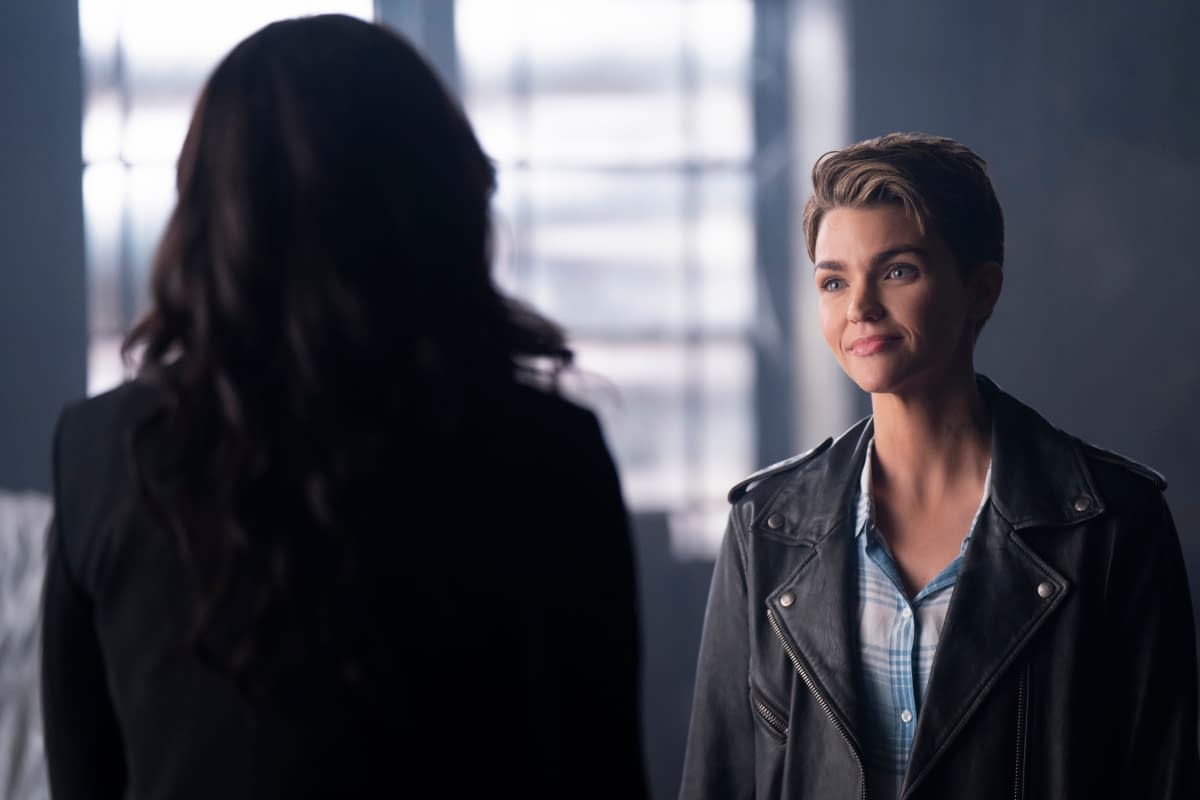 Speaking of Jacob Kane, it looks like he and his wife Catherine (Elizabeth Anweis) are having a pretty intense conversation. This is a relationship I want to learn more about. After the bombshells Catherine dropped about meddling in the investigation into Beth's disappearance, it's surprising they're even talking.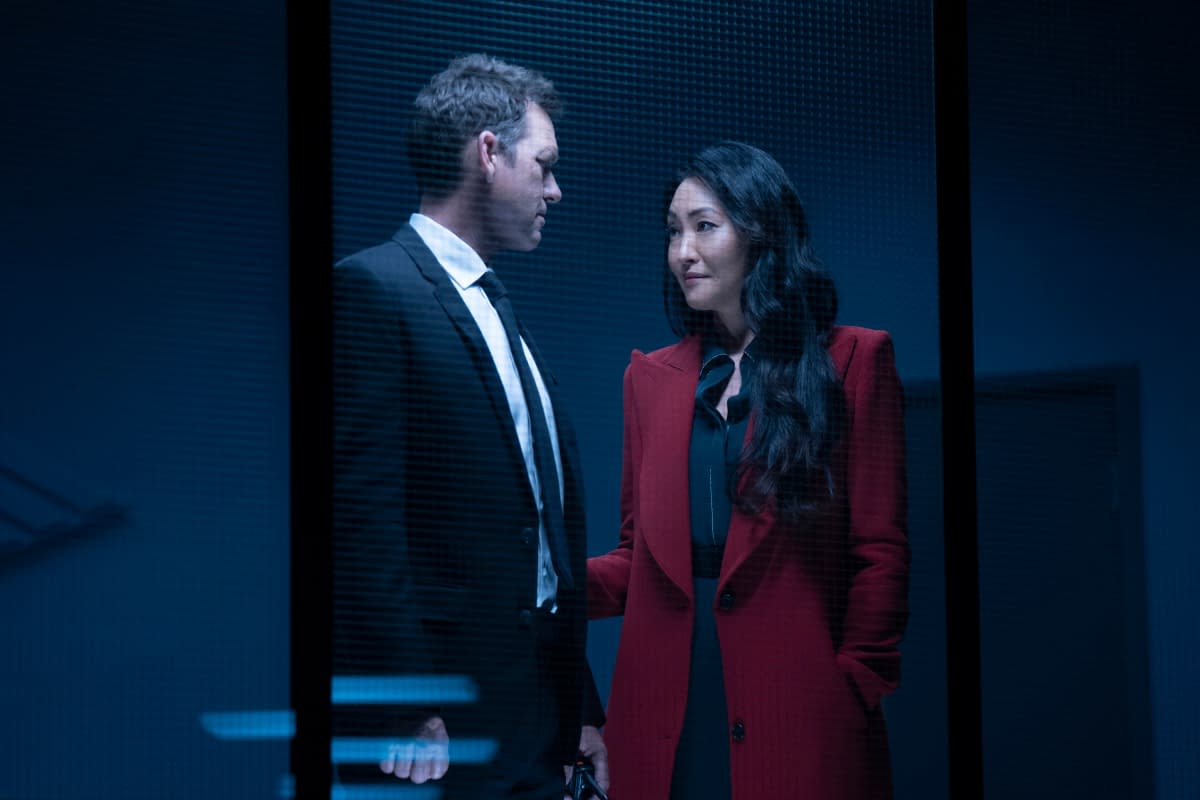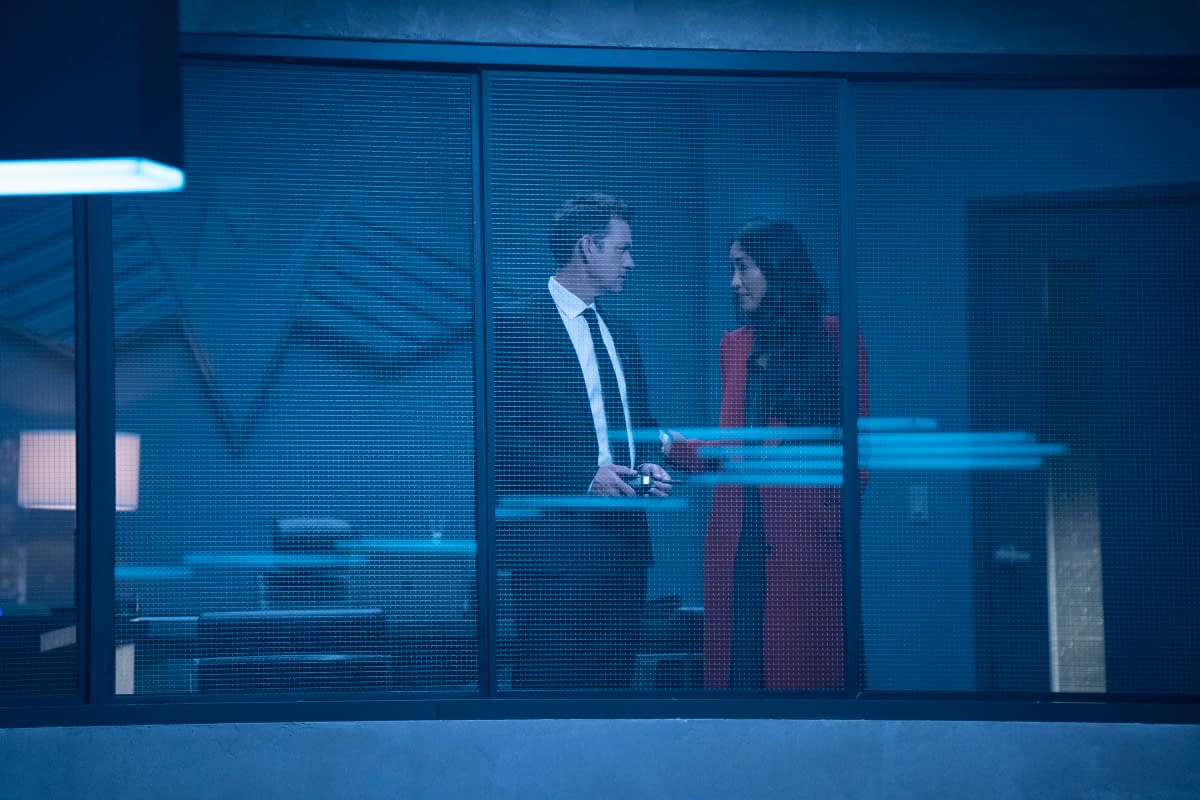 As a direct counterpoint to that, we have Kate and stepsister Mary (Nicole Kang) finally having the conversation they need to have. Mary continues to be one of the best reasons to watch this show, whether drunk and needling Luke Fox in Kate's office or running her free clinic and helping Batwoman, unbeknownst to her that it's her stepsister Kate in the batsuit.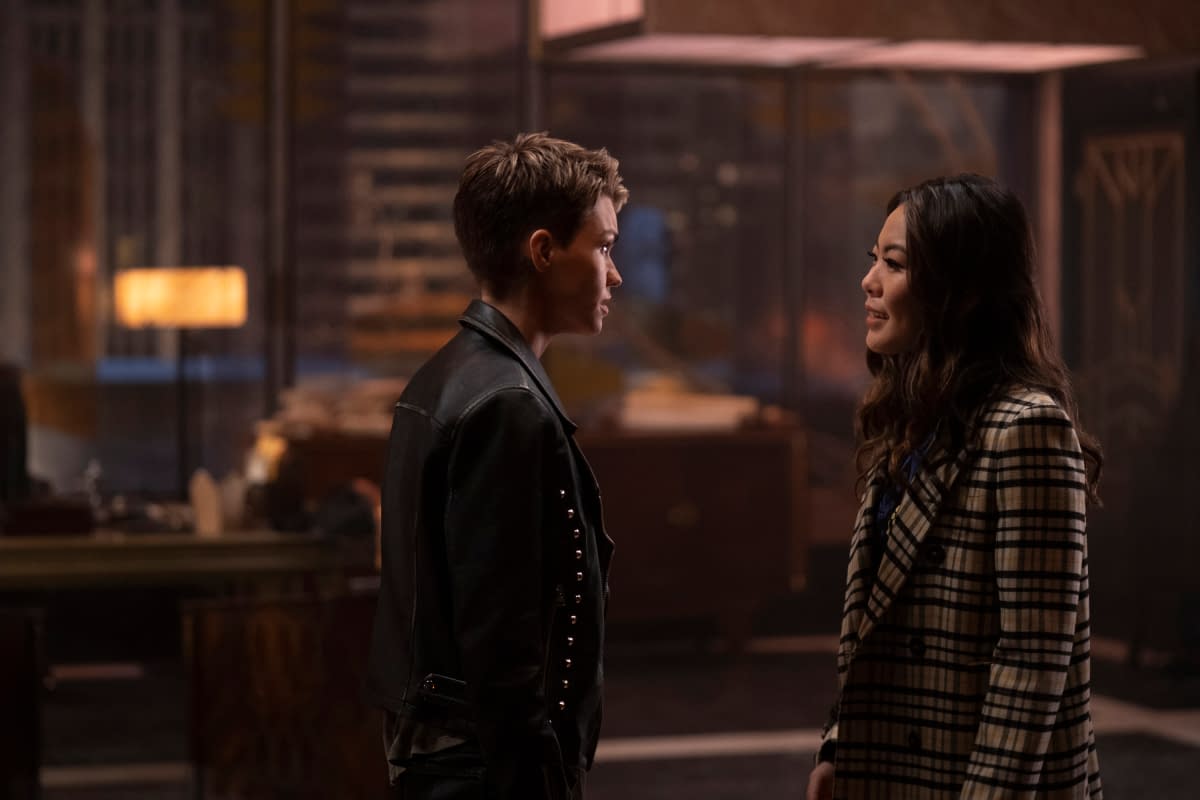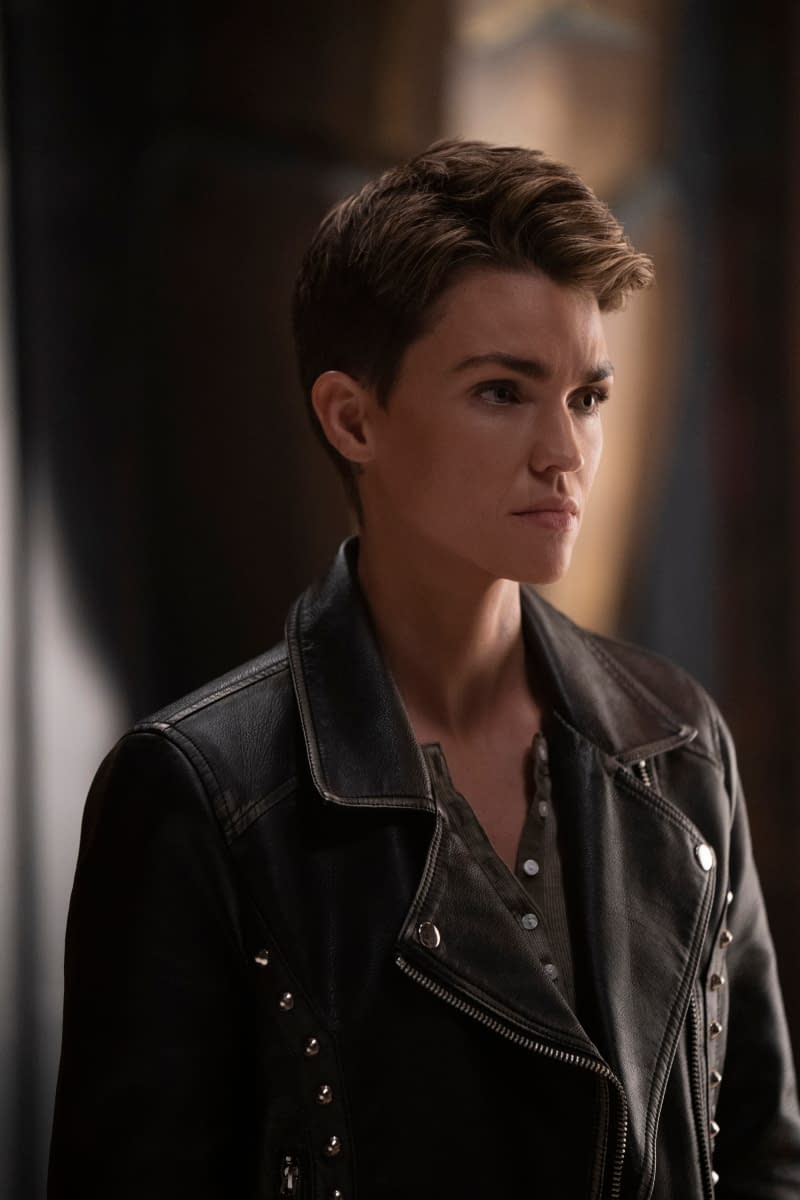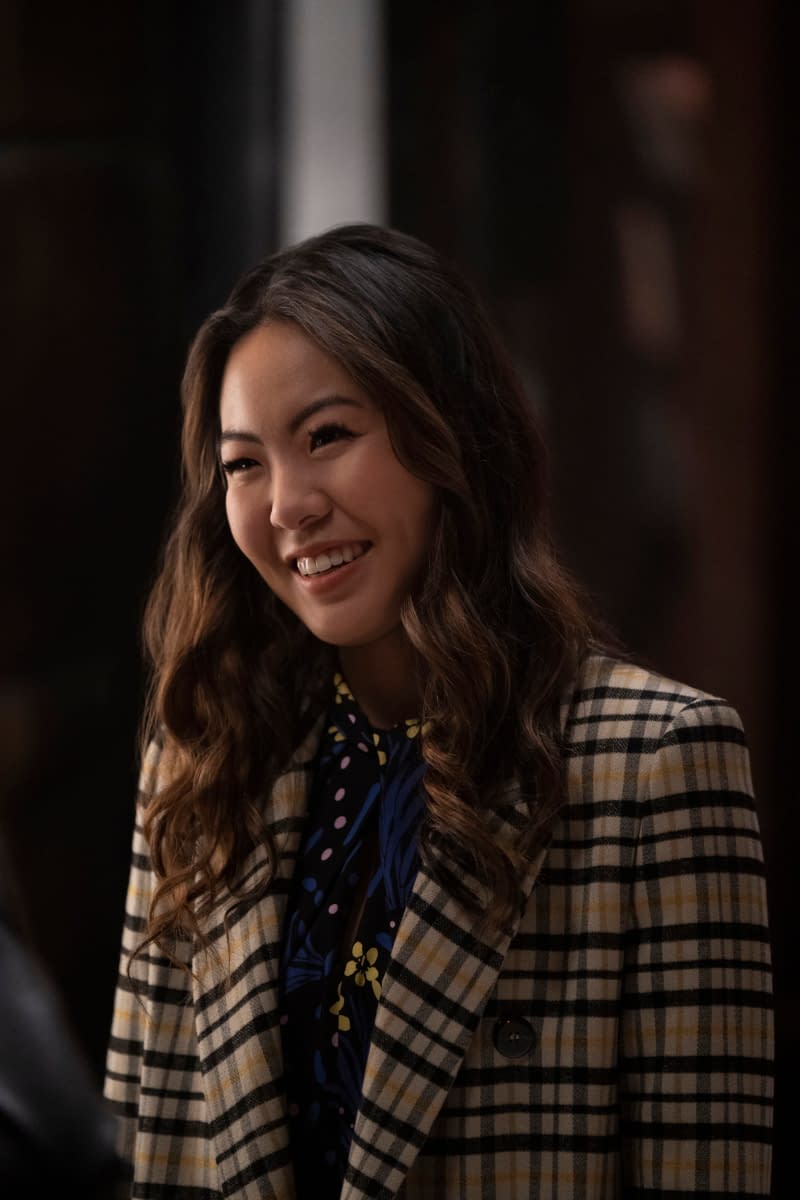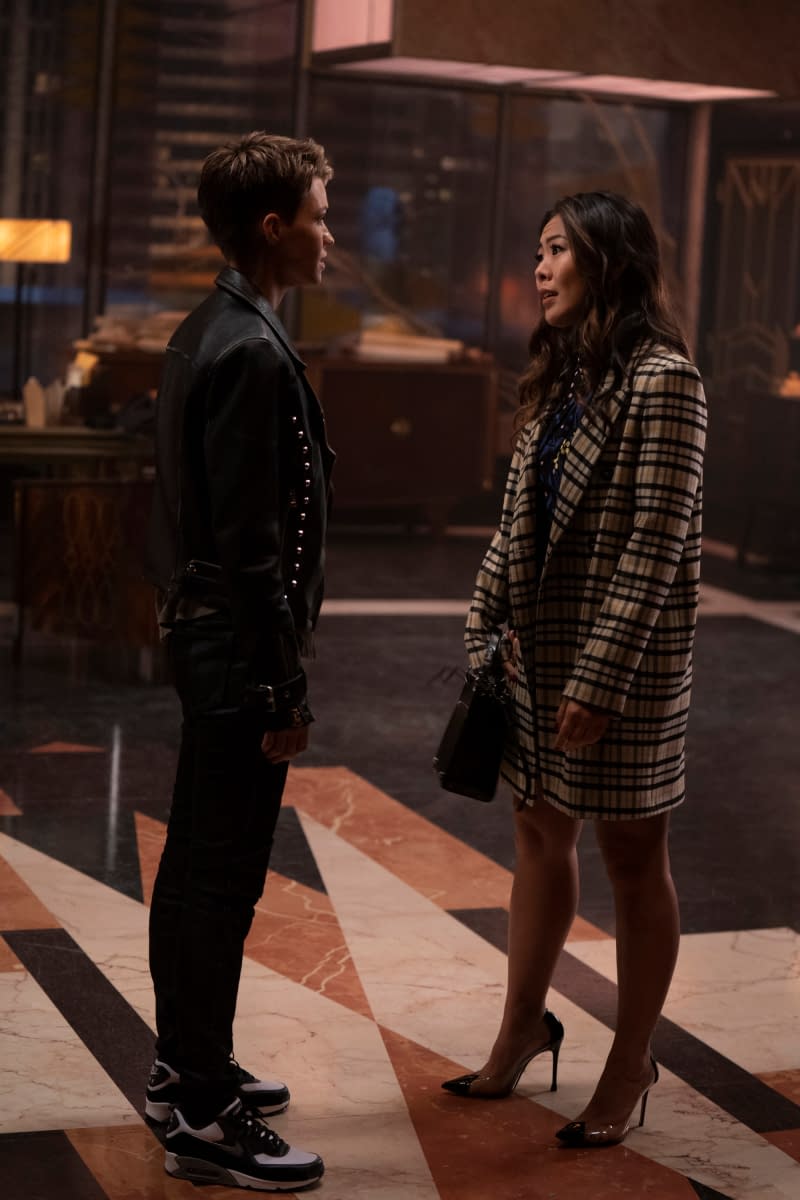 And good day to Julia Pennyworth! Let's see how long it takes before she joins Team Batwoman. But this we know: there will be Chinese takeout.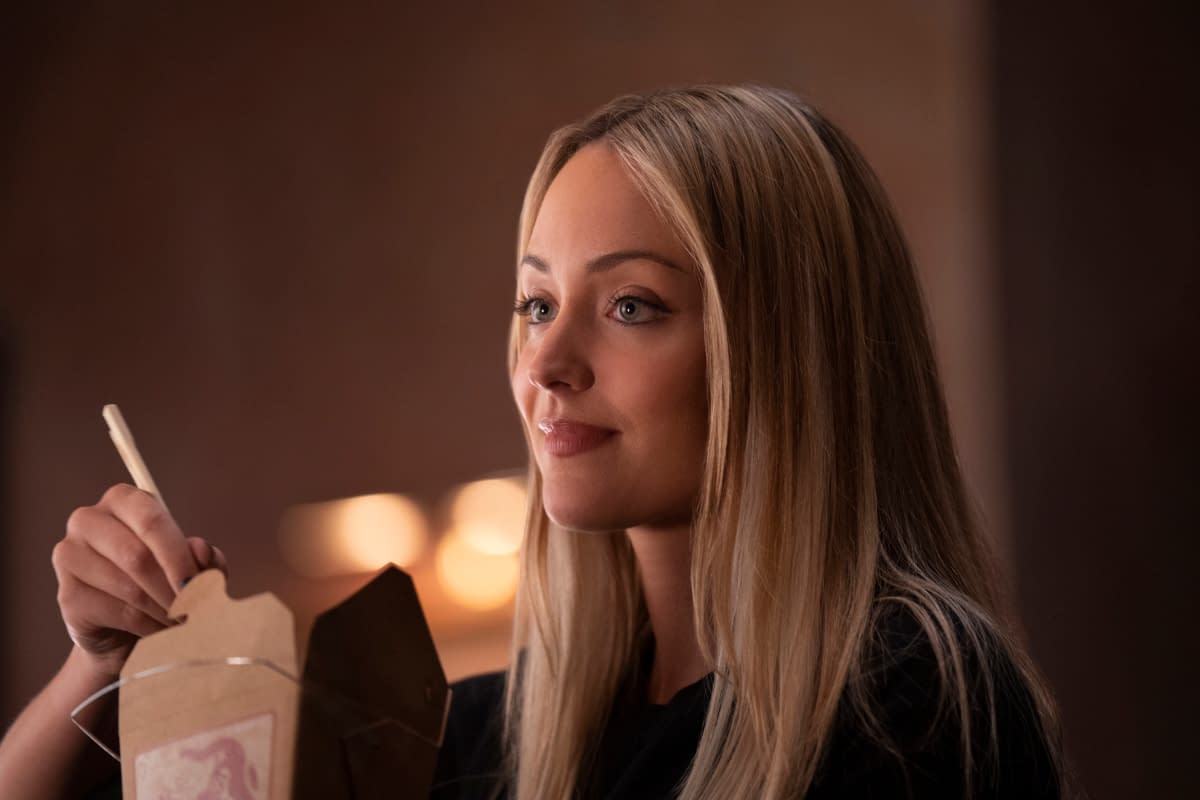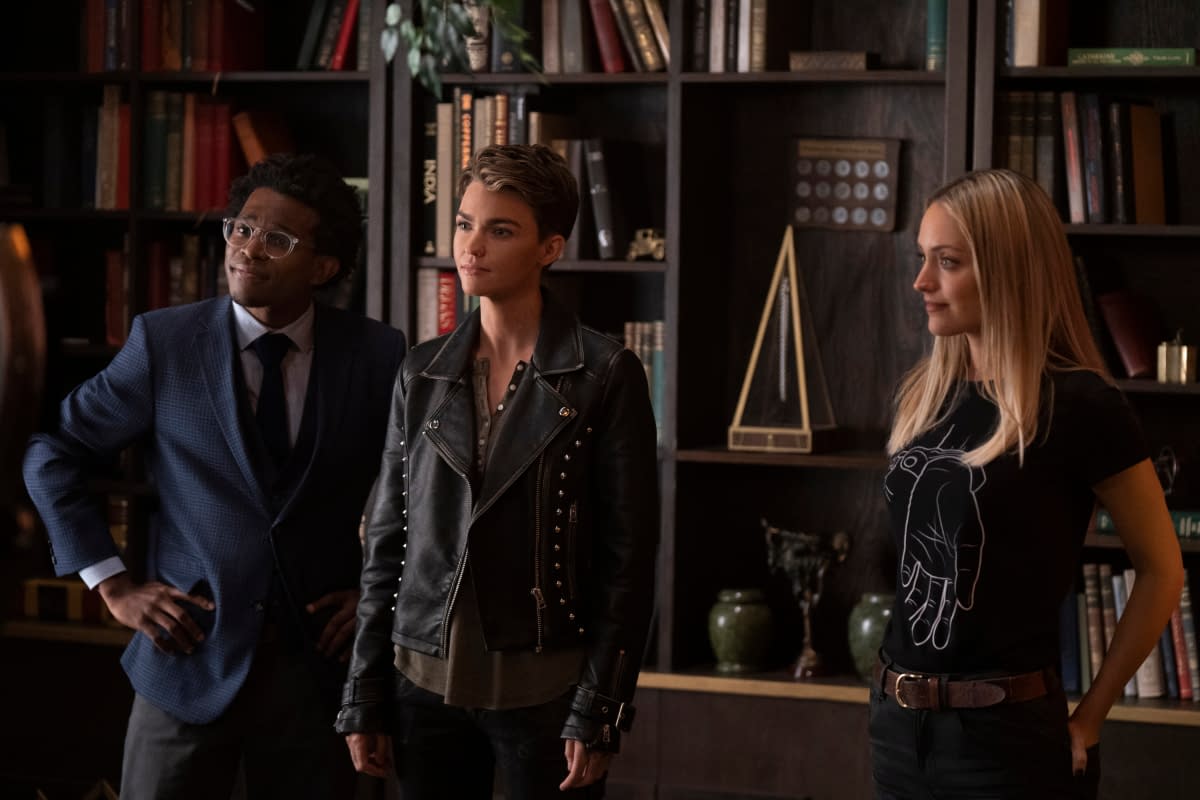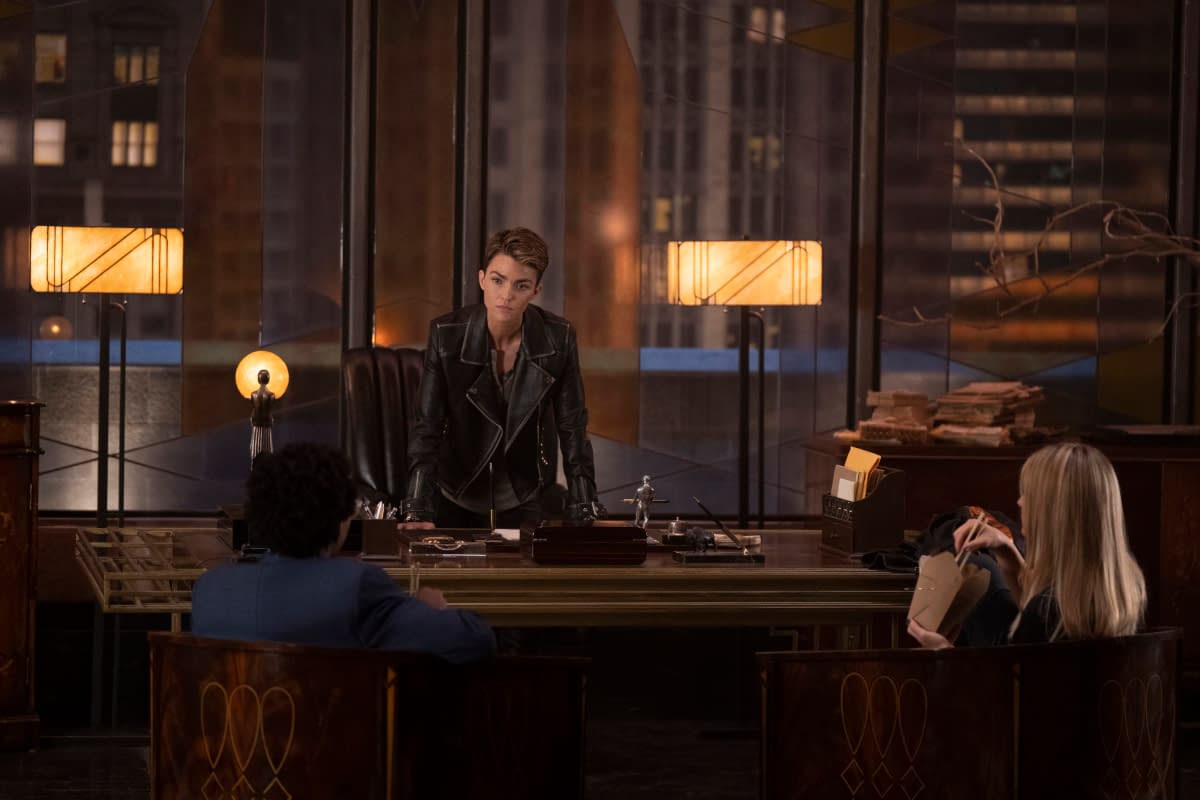 Meanwhile, looks like Alice is recruiting someone to take down Batwoman. Yup, that's definitely the railgun that Mouse stole which is designed to penetrate the batsuit. And the fact that Alice is recruiting someone named "The Rifle" tells us he's probably a trigger-man.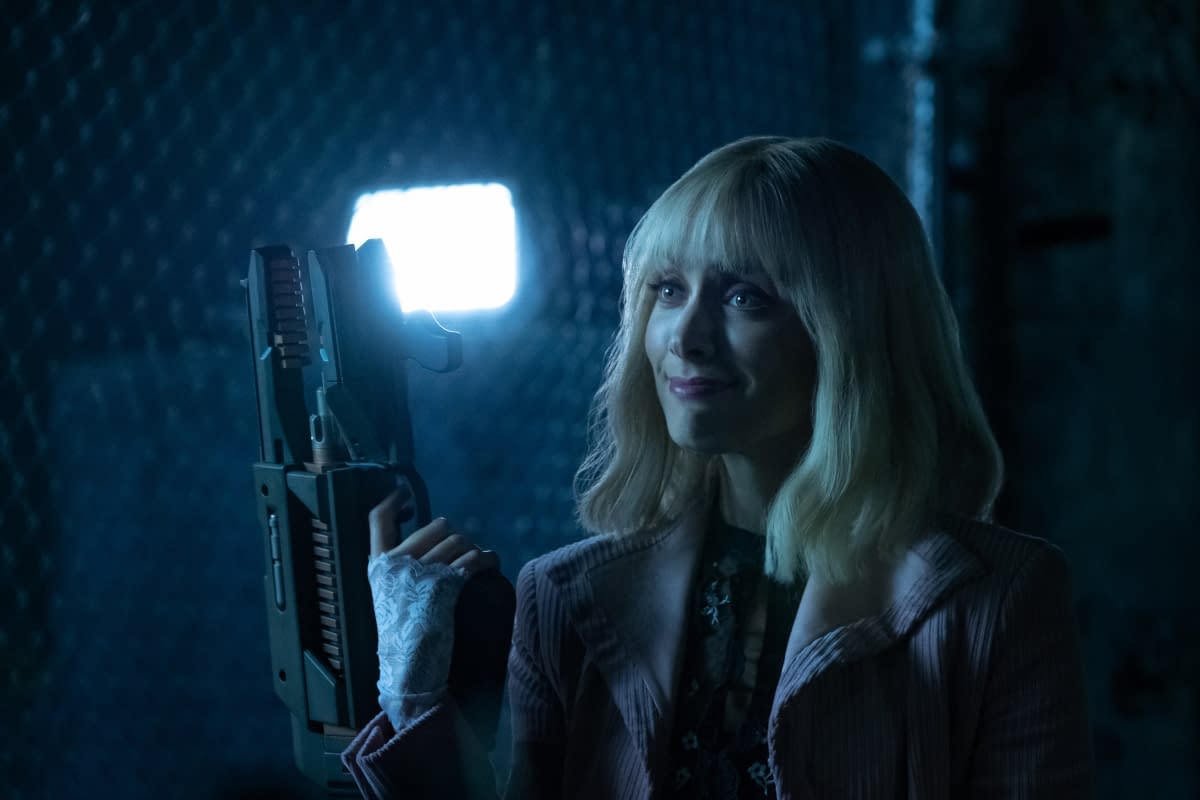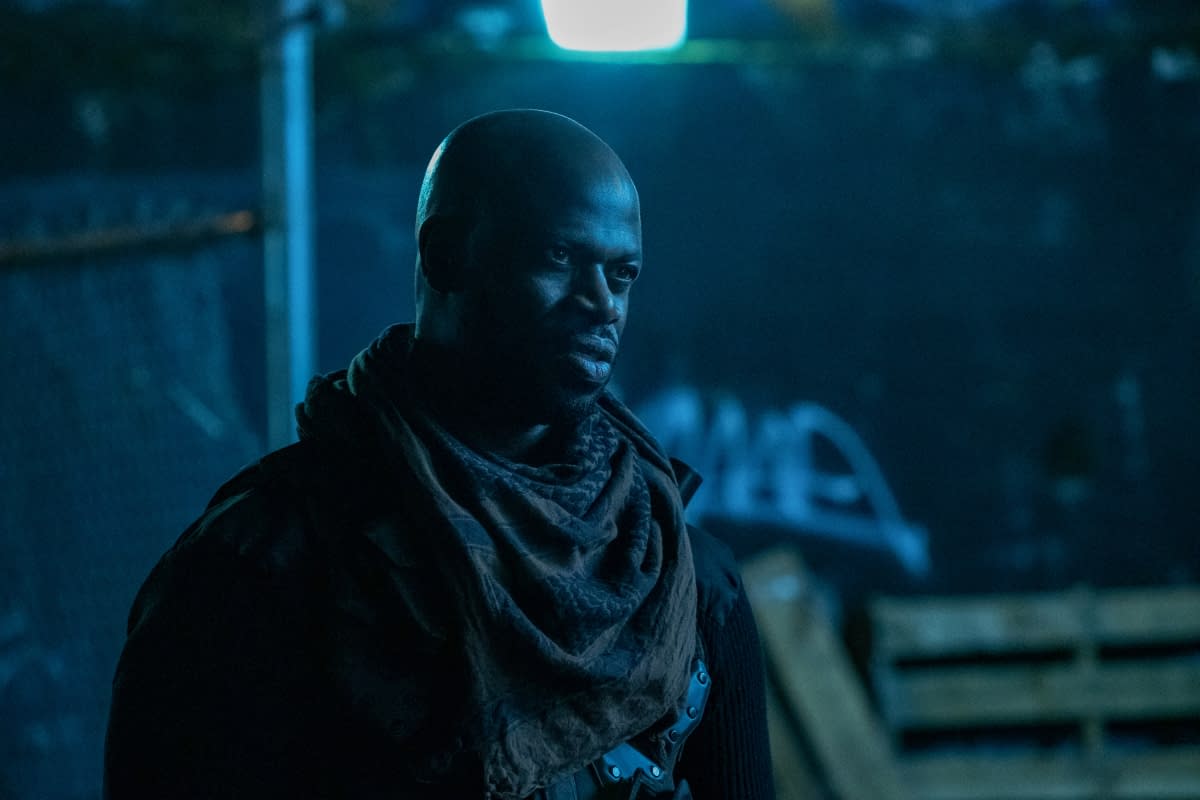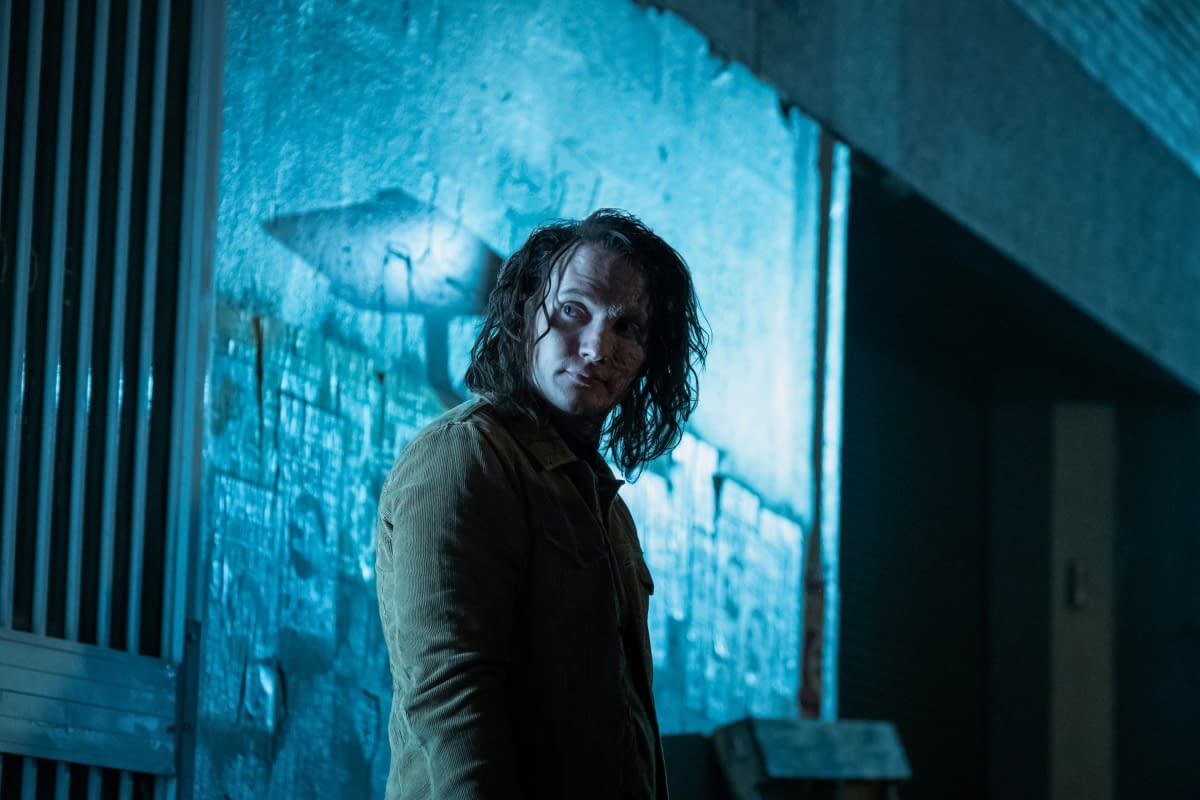 After this, we only have one more episode, "A Mad Tea Party," airing Dec 1, before Crisis begins on Dec 8. Still no clue how Batwoman gets drawn into it. Let's see if they start dropping any hints when "Tell Me the Truth" airs on The CW, Sunday, November 17 at 8pm ET/ 7 CT.
Enjoyed this article? Share it!