Posted in: HBO, Review, Trailer, TV | Tagged: adam scott, Alexander Skarsgård, Big Little Lies, bleeding cool, cable, drama, HBO, Iain Armitage, James Tupper, Jeffrey Nordling, kathryn newton, laura dern, meryl streep, Mystery, nicole kidman, opinion, reese witherspoon, Review, shailene woodley, streaming, television, tv, zoe kravitz
---
"Big Little Lies" Postscript: Season 2 Did Wrong By Some Favs [OPINION-SPOILERS]
I steadily gushed about all the brilliant performances and Meryl Streep's awesomeness throughout HBO's Big Little Lies Season 2. However, as I look back on the season, I feel some storylines and characters were done a disservice in the finale. I feared the second season would not be able to surpass the excellence presented in Season 1. Although the cast continued to impress, the narrative underwhelmed.
As I reflect on everything that transpired, I wonder how it all goes down in Liane Moriarty's 2014 novel (which I haven't read). Moriarty co-wrote and co-produced the series with showrunner David E. Kelly.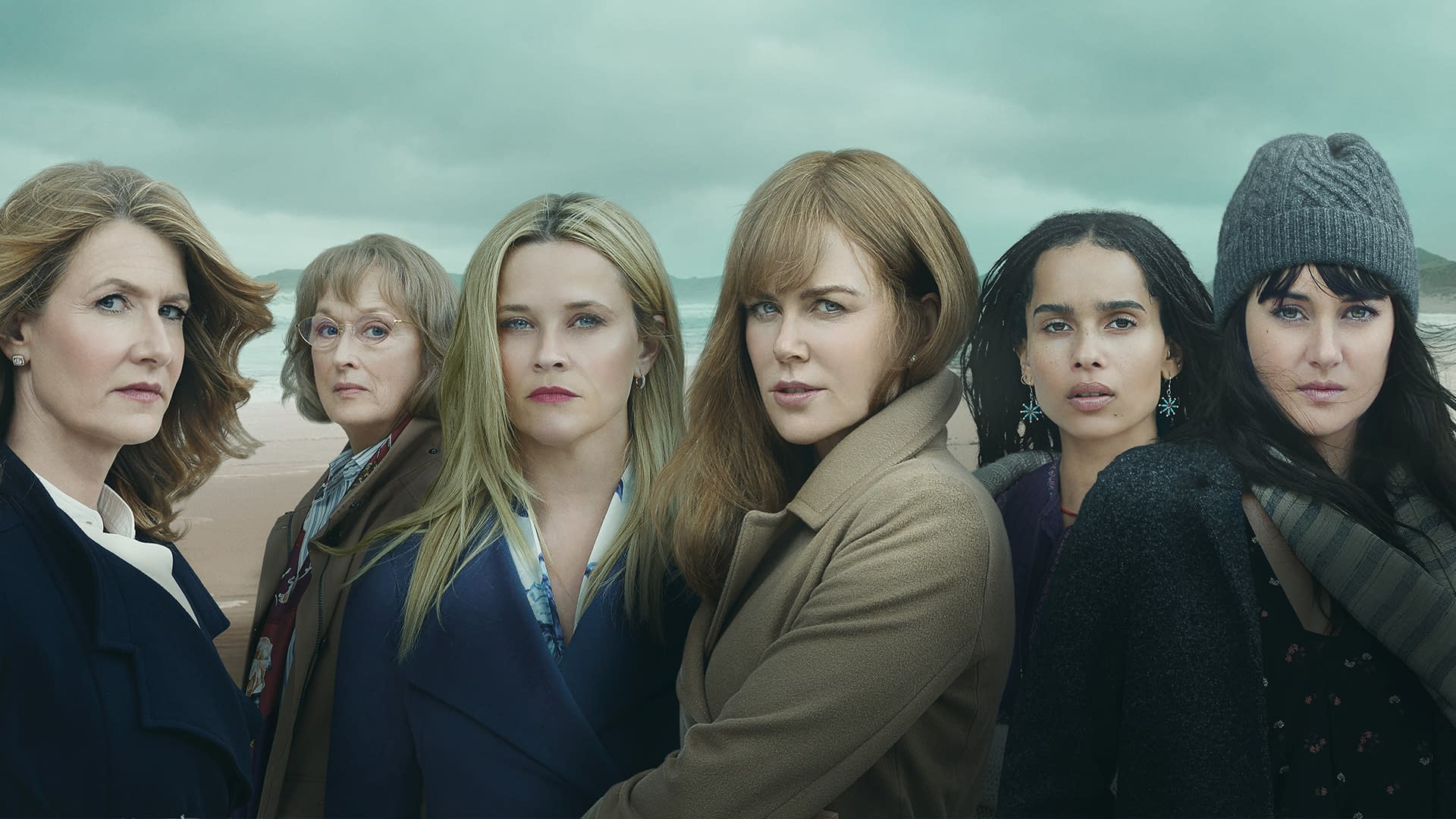 Some Changes: Good and Bad
Ed (Adam Scott) and Nathan (James Tupper) witness Perry's (Alexander Skarsgård) death. Ed wants to tell the cops from the start, whereas Nathan insists on protecting Bonnie (Zoë Kravitz). Now it makes more sense why Maddie is the one to generate The Lie in the series.
Bonnie turns herself into the police and her punishment is 200 hours of community service. Stay tuned for my thoughts on that subject.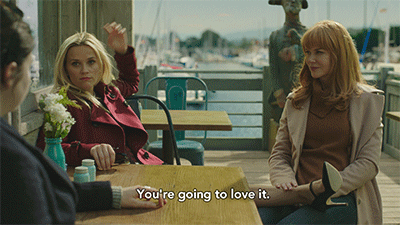 Bonnie grew up watching her father abuse her mother. That is her justification for pushing Perry. She couldn't stop the cycle in her home, but she can stop him.
Honestly, I prefer the show's supernatural flair with Bonnie and her mom's psychic intuition. It disappointingly didn't really lead to anything, but it was interesting as it unfolded. I also don't know why Bonnie's mother became the abuser in the series, maybe to balance out Perry's abuse – even though they are completely different situations.
Jane (Shailene Woodley) thinks her rapist is Perry's cousin, Saxon Banks, because he gives that name upon introduction. That takes some of the mystery out of Season 1, but it doesn't make Perry any better in the series overall. If anything, it makes him more of a jerk by making his cousin seem like a rapist.
Maddie (Reese Witherspoon) never cheated on Ed in the book!!! I've been furious with Maddie this whole time because she betrayed sweet, adoring Ed. I also lost some respect for Ed when he forgave Maddie after giving her the mildest bit of grief over the affair. Frankly, the show screwed up this storyline. More on that in a bit.
Renata (Laura Dern) and Mary Louise have smaller roles in the book than they do in the series. That is a very welcome change given Dern and Streep's spellbinding portrayals. I relished every moment of their screen time. Honestly, I might vicariously live through Renata's meltdowns, cuss-outs, and ball-busting attacks. Ah to bask in the blistering sunlight of her glorious outrage.
Now for the underwhelming parts of Season 2: The cop-out character resolutions and conclusions…
Maddie gets off too easily, Ed remains a doormat, Mary Louise still spends time with her grandchildren, and the Monterey Five confesses but what kind of consequences do they face???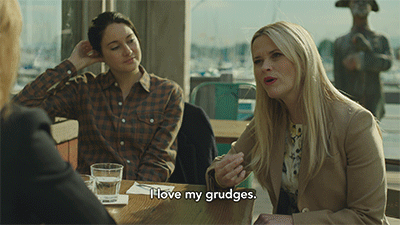 Maddie and Ed's Relationship
After learning about Maddie and Ed's solid relationship in the novel, I understand why they stay together in the end. However, given the changes that are made from the book, keeping them together does not serve the series' storyline.
What was the point of Maddie's affair, Ed's broken heart, and Boobs McGee's flirtations? I rallied behind Ed when he stood up to Maddie and called her out on the ways she wronged him. She deserved to squirm and sweat it out. From what we've seen – he's been the perfect husband and father.
Why did Maddie feel the need to cheat? Was she just acting on pure lust? Was the change supposed to make the role juicier for Witherspoon? Were we supposed to learn something special from it? It just doesn't make sense to me.
I guess we're supposed to accept Ed's forgiveness and unconditional love as part of his perfection. All is forgiven, but not forgotten – so don't you dare cheat on me again. Now, let's renew our vows and go back to being a happy family. *rolls eyes*
Mary Louise
Streep was the best part of Season 2. Hell, she's practically the main reason for having a follow-up season. Mary Louise plays dirty and ruffles everyone's feathers in the most enjoyably vindictive way. She got a taste of her own medicine when Celeste (Nicole Kidman) turned the tables and publicly shamed her in court. ML is just as much of a "bad mother" as Celeste. She doesn't take jabs as easily as she punches them out.
However, once Celeste achieves her primary goal and the judge grants her full custody of the boys, she encourages the little ones to console their wounded grandmother. Ugh! Mary Louise's psychological warfare is just as dangerous as Perry's violence.
Unless…Has Mary Louise truly experienced a grand awakening? Will she be grateful for the time she's allowed to share with her grandchildren? I don't know if I could ever trust a weasley woman like Mary Louise. Perhaps Celeste is playing a long con this time.
Celeste
Celeste reclaims her power in court. She fights off her abuser this time and maintains dominance by putting Mary Louise in her place. But sending the boys over to her makes me wonder if she is inviting another abuser into her life. Plus, she still disturbingly fantasizes about the husband that nearly beat her to death on a regular basis. Celeste may be a powerhouse in court, but she still has a lot of work to do in her personal life.
The Confession
Bonnie finally goes to the cops to confess the truth. Naturally, the Monterey Five Musketeers are in this together. All for one and one for all. Guess Season 3 could be a version Orange Is The New Black as Maddie and Renata threaten to cut a bitch. Oh wait, my bad, according to the novel, their sentence would merely be a matter of community service.

REALLY?!? That undermines all of the angsty drama leading up to their ultimate confession in the Season 2 finale. All of that anxiety over a legal slap on the wrist?!?
*sighs in disappointment* Guess there is no need for Season 3 because who wants to watch the Monterey Five picking up garbage along the California coast line. Blargh.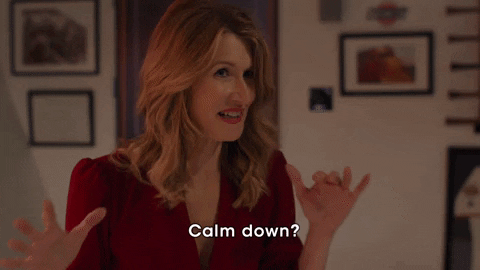 I know, it's about the journey and not the destination. Big Little Lies was/is a good show and some of their performances are pretty damn amazing. But there's enough to have beef over. Not the level of beef Renata rightfully had with Gordon, but beef nonetheless.
---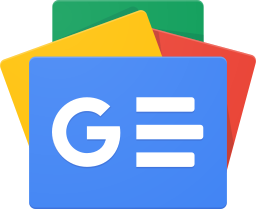 Stay up-to-date and support the site by following Bleeding Cool on Google News today!