Booker T Wants a Tessa Blanchard, Charlotte Flair, Brooke Hogan 3-Way
With Impact Wrestling parting ways with their reigning world champion, Tessa Blanchard, earlier this month, it left the company without a main event for their upcoming Slammiversary PPV. Impact has resolved that situation by adding a mystery opponent, probably a fired former WWE star, to the now Fatal Four Way match that also includes Trey, Ace Austin, and Eddie Edwards to crown a new Impact World Champion. But what about Tessa Blanchard? Where is she headed next?
WWE Hall-of-Famer Booker T commented on rumors WWE is talking to Blanchard on an episode of the Hall of Fame podcast, quotes from which were transcribed by Wrestling Inc. "I think very highly of Tessa Blanchard for what she's built as a performer," Booker T said of the former Impact World Champion. "Tessa Blanchard put herself on the map as being Impact's number one superstar. The best in the business; she's the best in our company. That's what they thought about her, so for her to actually do that, it says she's doing a hell of a job going out there performing and doing well for herself."
Though Booker thinks Blanchard would be a good fit in WWE, he does have one regret. Though Blanchard will be united with another second-generation superstar in Charlotte Flair, Booker feels they're missing one other big name that would make things perfect: Brooke Hogan.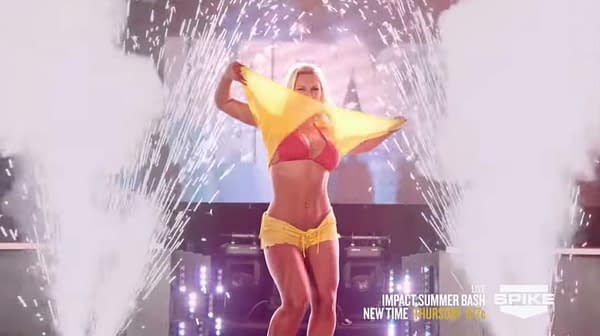 "The name 'Tessa Blanchard', that's money. We can do something with this anywhere in the world. Tessa Blanchard, she's a catch in anybody's company if they can get her right now," said Booker. "If WWE picked Tessa Blanchard up along with Charlotte Flair? I wish Hogan's daughter had stayed in there because that's what I want to see: the second generation with all women. To be able to slide right in there, she's gonna be a star immediately. We're gonna get a chance to see how good Tessa Blanchard really is."
Well, what is Brooke Hogan up to these days? Surely she's free if WWE wants to give her a call.