"Star Trek": William Shatner Says He's Retired from Captain Kirk
Since the resurgence of Star Trek in 2009 from the J. J. Abrams Kelvin Universe reboot, fans wondered if William Shatner will make one more appearance as Captain James T. Kirk. The Canadian actor, who turns 89 this month, teased fans for years but decided to officially call it quits after a recent fan inquiry.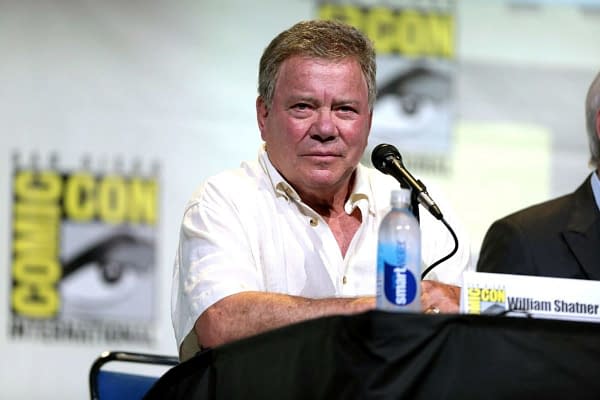 The fan asked on Twitter if Shatner would be interested in revisiting Kirk one last time in a similar vein as the CBS All Access' hit series Star Trek: Picard. He last played the character in canon in The Original Series and The Next Generation feature Star Trek: Generations (1994) co-starring Picard's Patrick Stewart. Kirk died in the climactic scene. Outside of novels, games, and documentaries, Shatner has not appeared in any new live-action Star Trek canon since.
"I think Kirk's story is pretty well played out at this point"

-William Shatner
Shatner expressed "interest" in director Quentin Tarantino's adaptation of Star Trek if it were to ever surface, but the project fell through. He responded to another fan inquiry evoking the Nexus ribbon from Generations. The ribbon was a plot device that suspends time for a person inside and lives in a perpetual dream state of their fondest memories.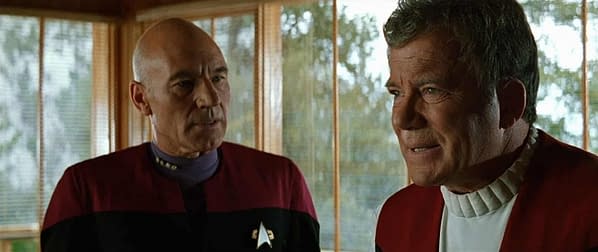 Shatner also doesn't care about cameos.
"I don't do cameos. It's a throwaway part to sell DVDs."
Shatner's History as Kirk on "Star Trek"
Shatner starred in The Original Series replacing Jeffrey Hunter from the original pilot since the beginning in 1966 for its whole duration. He continued to play Kirk after the series' cancellation on NBC, the short-lived Animated Series, seven feature films, numerous video games, and parodies. The torch was passed in 2009 when Chris Pine took over the role in the reboot.
Shatner is in the upcoming Creators: The Past, scheduled for a wide Italian release. It will make its US debut at the Virgin Spring Cinefest in March. He's also in the indie film Senior Moment reuniting with his Star Trek III co-star Christopher Lloyd.