"Crisis" Management: "Arrow" Star Stephen Amell & More Look Back on "End of An Era" [VIDEO]
Now that the dust has settled from "Crisis on Infinite Earths" – and The CW's Arrowverse is a bit more "cozier" because of it – the changes are starting to be felt across all of our shows. Arrow is ending its run after eight seasons – only to become Green Arrow and the Canaries; while The Flash, Supergirl, Batwoman, and DC's Legends of Tomorrow have to rewrite their "universe scorecards" to adjust for some major changes in the status quo.
Did we mention Black Lightning doesn't have the benefit of past crossovers to help with its transition? Meanwhile, viewers have Superman & Lois to look forward to down the road as the pilot script was given a series order. Yup, change is in the air – and throughout the universes.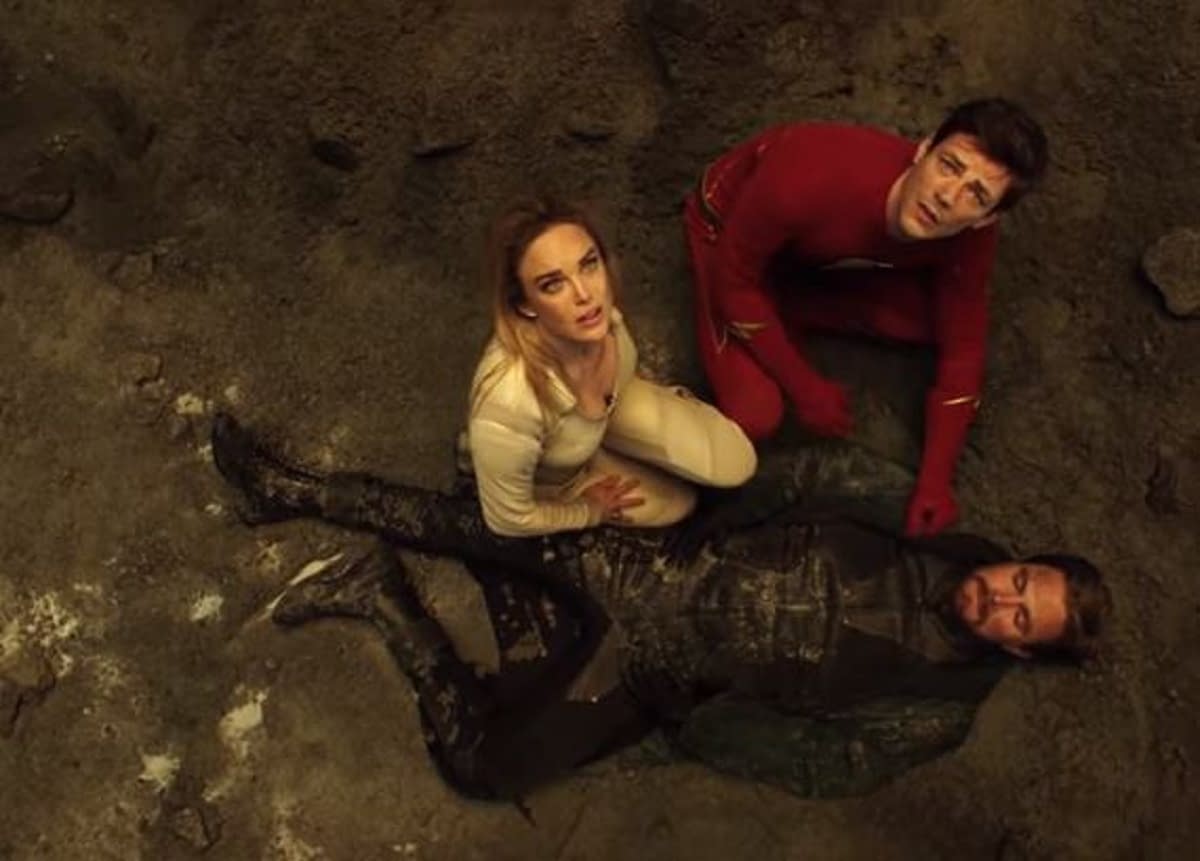 While most of the anti-matter dust has settled from "Crisis", it's hard not to remeber the mega-crossover event as we head into this week's series finale of Arrow. In the following clip, series star Stephen Amell and others reflect on Oliver's sacrifice and what it was like filming his sacrifice – both on screen and off:
The CW released the first set of preview images and episode overview for Oliver's final goodbye, "Fadeout" – and this last run brings some familar faces with it: Emily Bett Rickards, Colton Haynes, Grant Gustin, and more -as you're about to see in this post-"Crisis" promo:
"Arrow" season 8, episode 10 "Fadeout": STEPHEN AMELL SIGNS OFF AS THE GREEN ARROW; EMILY BETT RICKARDS RETURNS FOR THE SERIES FINALE OF "ARROW" – After eight seasons, and the launch of countless superheroes, the series wraps up the story of the Green Arrow (Stephen Amell). Emily Bett Rickards returns as Felicity. James Bamford directed the episode written by Marc Guggenheim & Beth Schwartz