Krypton Season 1: Why You Should Watch Tonight's Premiere
Tonight is the premiere of Syfy's new series Krypton. I know that some people have some preconceived notions about what the series is going to be without seeing it, and I want to try and give you a reason to watch it without giving anything away. At least nothing that hasn't already appeared in the trailers. I have seen the first few episodes, and I like the show — a lot.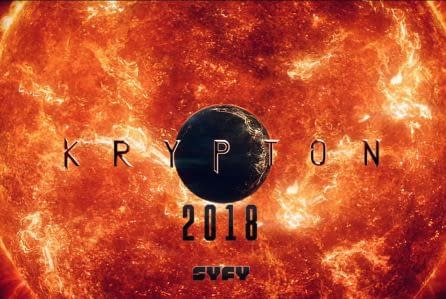 The premise for the series is laid out by the network here:
Set two generations before the destruction of the legendary Man of Steel's home planet, Krypton follows Superman's grandfather — whose House of El was ostracized and shamed — as he fights to redeem his family's honor and save his beloved world from chaos.
And while that sounds cool, they aren't telling you something very important. That sounds like it's just a prequel and we know how it ends. Like Titanic, no matter how good the love story is, the boat will sink and the credits will roll. But that's not the case here. Imagine if someone went back in time to make sure one specific person got on a life boat, but didn't try to save the boat. That's Krypton.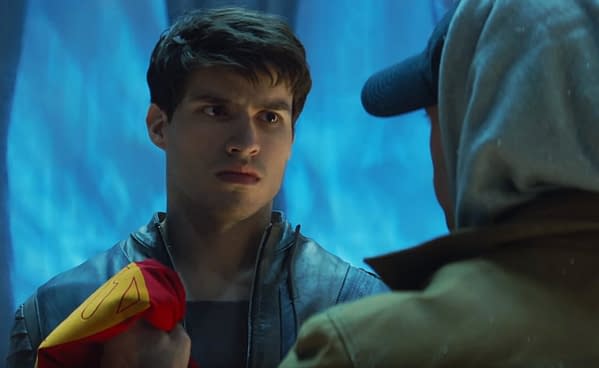 The series focuses on Seg-El (Cameron Cuffe), the grandfather of Kal-El who is trying to restore the name of the House of El. That's when Adam Strange (Shaun Sipos) shows up holding Superman's cape and tells him that someone is coming to destroy Krypton. This is 200 years before Krypton is supposed to explode. And if they don't stop it from happening, then Superman will never be born. They've put some serious consequences into the series along with one of Superman's greatest villains, Brainiac (Blake Ritson).
This is a Krypton similar to what we saw in Man of Steel, which makes sense since David S. Goyer is behind the series and wrote Man of Steel. He brings with him two actors from his Da Vinci's Demons series, Ritson as Brainiac and Eliot Cowan as Daron-Vex. How long before we get Tom Riley?
What Goyer and Geoff Johns have done here is created what would be an amazing Adam Strange series and mixed it with Game of Thrones. You have the crazy political intrigue between the houses, you get the ancestors of not only Superman, but also General Zod, and you get the hero's journey for Adam Strange… who is a bit like Han Solo in that he can deal with immense problem with a quip and an insane plan.
This series is well worth tuning into if you are a fan of the DC Universe. It's a unique story that we've never seen before.