Fans of John Constantine and more specifically Matt Ryan's portrayal of the character will be happy to hear that he will be joining DC's Legends of Tomorrow as a series regular next season… assuming the series gets renewed. That's the one caveat that Deadline is reporting. The series, along with the rest of the DC lineup on the CW, are expected to be back. I don't think we'd even be hearing it if a new season wasn't pretty much a lock.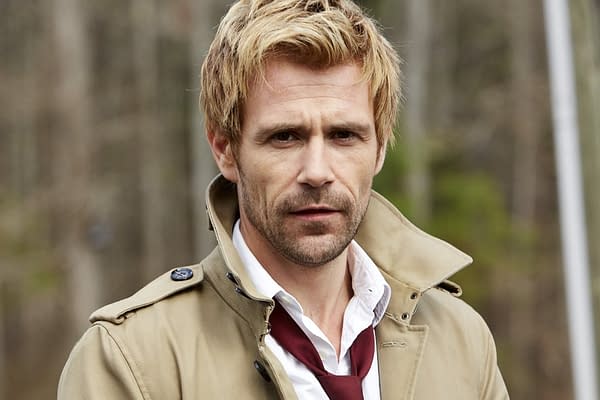 While Ryan first debuted as Constantine on the short-lived NBC series Constantine, he moved over to the Arrowverse when he popped up in season 4 of Arrow. He then voiced the character in the animated Justice League Dark feature and signed on to do a CW Seed animated series as well before showing up this season as a multiple episode guest start on Legends.
Ryan will be appearing this evening on the later episode, Necormancing the Stone which airs at 8 p.m. on the CW. The animated series is launching on March 24th. Word is the series will tie more into the NBC series, which leaves the question if we'll see any of the other characters from the series like Zed (Angelica Celaya), Manny (Harold Perrineau), Pappa Midnight (Michael James Shaw), and Chas (Charles Halford) make their way over… or more importantly, the set up they had with Jim Corrigan (Emmett J. Scanlan), aka the Spectre.
Legends of Tomorrow airs Mondays at 8 p.m. on the CW.
Enjoyed this article? Share it!