'Deadly Class' Season 1, Episode 7: The Scorpio Slasher Helps Kings Dominion "Rise Above" [PREVIEW]
SYFY's Deadly Class is a punk-rock fairy tale of Reagan-era teen-aged disaffection with conformity, writ large and played loud and proud by an amiable and whip-smart cast. It's also my favorite show currently running on television, so please excuse me if I'm a little too amped up on Black Flag to write a coherent sentence right now.
While you wait, please enjoy the following…
Yeah, this week's new episode of Deadly Class "Rise Above" is named after a pretty great Black Flag song – which shouldn't be a surprise to anyone who knows '80s music since every episode takes its name from a punk or new wave song of the era.
We have every reason to be concerned for the well-being of the Kings Dominion kids after the events of "Stigmata Martyr." Marcus (Benjamin Wadsworth) is too caught up in the thrill of dating Maria (María Gabriela de Faría) to know what to do with her erratic behavior. Saya (Lana Condor) doesn't know how to help her friend navigate her conflicted emotions over Chico's "disappearance." Billy (Liam James) might forget his safe-word, and Willie (Luke Tennie) might let it slip that he doesn't really think Superman is a punk.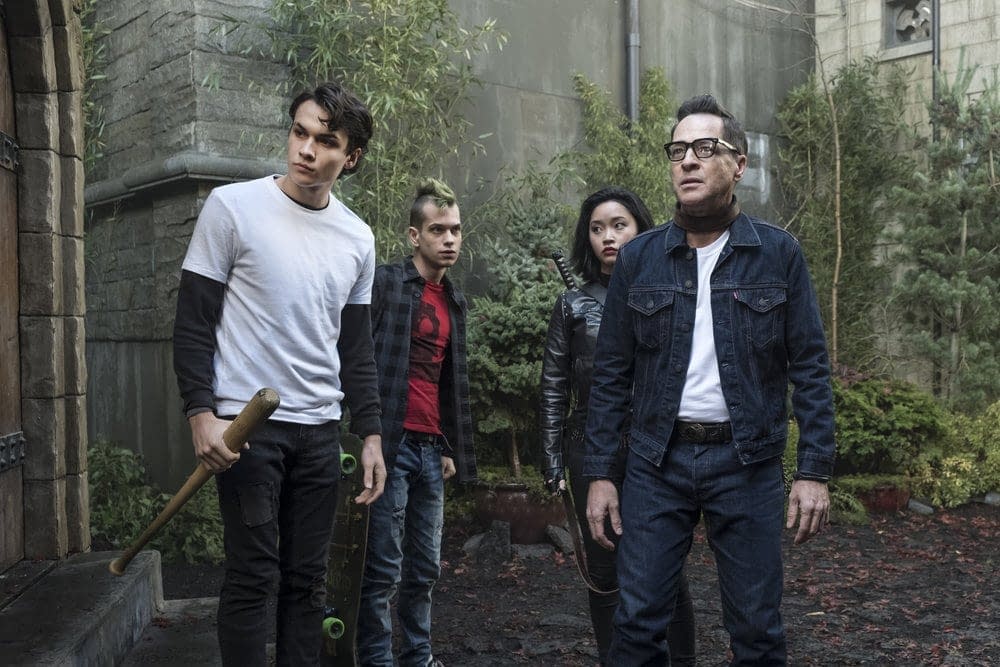 Then there's Chester (Tom Stevens), who might not have enough ice to keep Chico chilled out for whatever he has planned to get on Donahue. Add Master Lin's (Benedict Wong) recent trouble with keeping control of Kings Dominion, and you have a recipe for certain disaster. Deadly Class desperately needs a savior…
Luckily, French Stewart is returning this week to reprise his role as the Scorpio Slasher, the demented Fundamentals of Psychopathy teacher at Kings Dominion. Not sure if he's going to help anyone, but he's guaranteed to keep things "entertaining":
"Rise Above" is the seventh episode of Deadly Class, and airs Wednesday, February 28th on SYFY.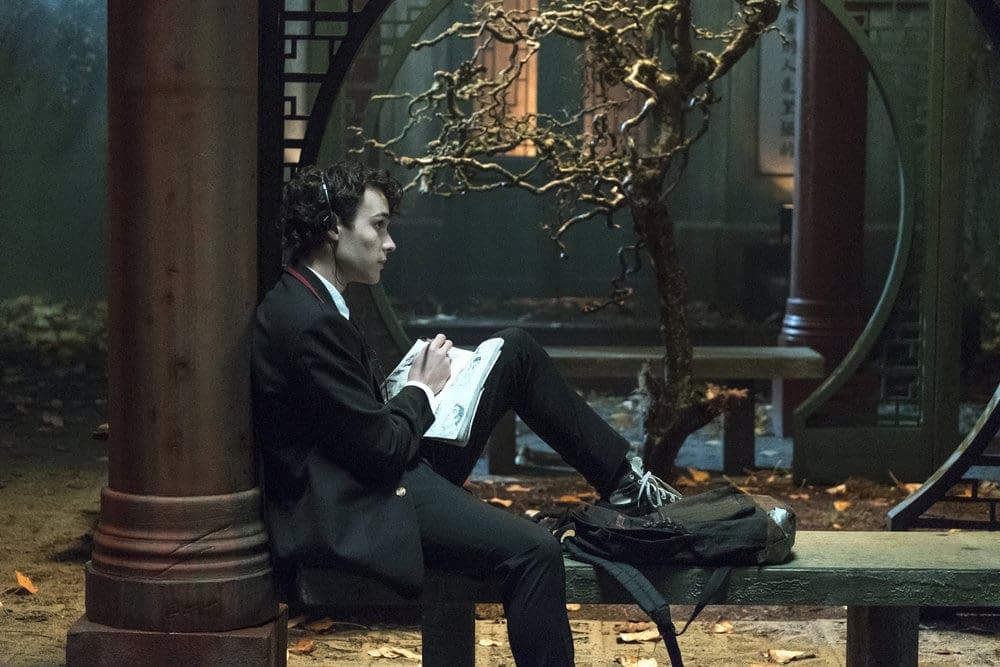 From Sony Pictures Television and Universal Cable Productions, Deadly Class was adapted for television by original comic book series writer Rick Remender and Miles Orion Feldsott, who will serve as executive producers alongside Joe Russo and Anthony Russo (Avengers: Infinity War, Captain America: Civil War), Mike Larocca (Spy) and Mick Betancourt (USA's The Purge, Shots Fired). Remender, Feldsott, and Betancourt will also share showrunner duties on the series.