Disrespectful AEW Rampage Dares to Air on WrestleMania Weekend
Auughh man! 😤 AEW Rampage is set to air on the biggest weekend of WWE's year, and The Chadster is just so cheesed off! 🧀💔
---
Can you believe it, folks? AEW Rampage is set to air tonight, March 31st, on the eve of WrestleMania, the biggest weekend of WWE's year! The Chadster can't help but feel personally attacked by Tony Khan and his awful company, AEW. It's just so disrespectful to the wrestling business and everything WWE has ever done for it. 😤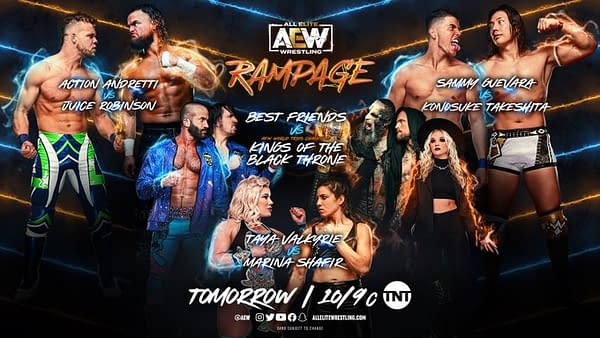 AEW Rampage Full Card
The Kings of tbhe Black Throne, Malakai Black and Brody King, take on the Best Friends, Chuck Taylor and Trent Beretta, in what's sure to be crowd-pleasing tag team action. Auughh man! So unfair! Why can't AEW just let WWE have their moment? 🤬
Sammy Guevara faces Konosuke Takeshita in a showcase of wrestling prowess. The Chadster can't stand how AEW always tries to showcase their flashy moves instead of focusing on good, old-fashioned storytelling like WWE does. 😡
Juice Robinson faces Action Andretti in a match that will get just so over with AEW's internet mark fans. The Chadster can't believe how AEW panders to their audience by catering to niche tastes while ignoring the mainstream appeal that WWE has cultivated. 🤯
Recent AEW signee Taya Valkyrie fights Marina Shafir, further legitimizing this awful company. By joining AEW, Taya Valkyrie has literally stabbed Vince McMahon right in the back. 😫
Tony Khan is Obsessed with The Chadster
The Chadster's life has been completely ruined by Tony Khan's nonstop harassment through his wrestling programs. Today alone, The Chadster experienced three chilling hallucinations of Tony Khan. In the morning, The Chadster was brushing his teeth when he saw Tony Khan grinning menacingly behind him in the bathroom mirror. When The Chadster turned around, he was gone, leaving only toothpaste splattered on the mirror. Later, The Chadster was buying White Claw seltzer to drown his sorrows when he spotted Tony Khan's reflection in the window of the liquor store, smirking as if he knew The Chadster's pain. But when The Chadster whipped around, Tony was nowhere to be found again.
So The Chadster went home and decided to watch one of his favorite movies, XXX: State of the Union, on TNT, The Chadster saw a commercial for AEW Rampage and, in a fit of rage, threw his can of White Claw at the television. The seltzer splashed onto the floor, and as The Chadster looked down, he saw Tony Khan's face staring back at him from the puddle, laughing at The Chadster's misery. These hallucinations have severely affected The Chadster's mental health, and The Chadster blames Tony Khan for everything, including his impotence and Keighleyanne's obsession with that guy Gary. 😔
How to Watch AEW Rampage
So please, dear readers, do The Chadster a favor and avoid tuning into AEW Rampage at 10/9C on TNT – no matter the cost. Instead, subscribe to Peacock to watch WrestleMania tomorrow and Sunday. The Chadster, your unbiased wrestling journalist, truly appreciates it. 🙏
---
---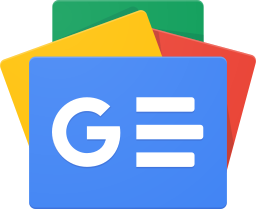 Stay up-to-date and support the site by following Bleeding Cool on Google News today!