Doctor Who: Our Ranking of the Best "Dooo-Wooo" Title Sequences
Last week, in honor of Doctor Who's 55th Anniversary, BBC posted an updated compilation of all of the Doctor Who title sequences on the show's YouTube channel. The approximately eleven minute long video includes both the audio and visual sequence changes over the course of the show, 18 different versions. Notably, the collection does not include the alternate title sequences from the Twelfth Doctor (Peter Capaldi)'s Christmas Special 'The Husbands of River Song' and rock theme from 'Before the Flood' or the recent new arrangement from the Thirteenth Doctor's (Jodie Whittaker) episode "Demons of the Punjab."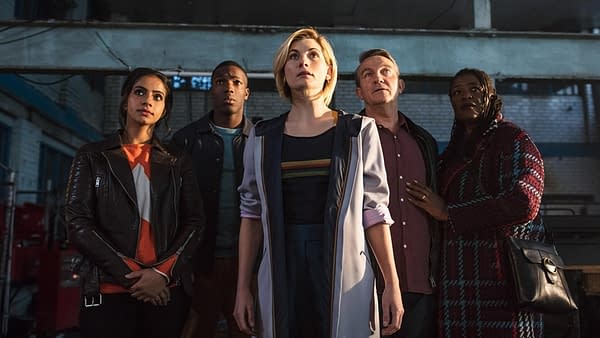 Watching the anthology in order is almost like travelling through time – 55 years of time to be exact – highlighting the changes in musical tastes and visual technology woven into Doctor Who history. In honor of Doctor Who fans – who love nothing more than to discuss their opinions on the best version of the Doctor – below are all 18 of the included title sequences, ranked. Overall audio and visual appeal were taken into account and the rankings are subjective, unscientific, my opinion…and 100% correct.

Best Overall: 'Rose' – March 26, 2005
This is the first title sequence from the new Doctor Who, introducing Christopher Eccleston as the underrated Ninth Doctor and Rose Tyler (Billie Piper) as his companion. The music is very close to the original sequence from 'An Unearthly Child' with more of an orchestral feel, like some of the music is being played on actual instruments rather than a synthesizer. It also has a nice drum and base sound underlying the theme and a faint TARDIS sound at the very end, both of which I enjoyed. The visuals are what fans have come to recognize as New Who, the TARDIS travelling through multi-colored wormholes as the cast names and episode information pop up. This sequence also introduces the surfboard-shaped Doctor Who logo that was used throughout the Eccleston and David Tennant (Tenth Doctor) years. Runner Up: 'Planet of the Dead'
Best Audio: 'An Unearthly Child' – November 23, 1963
I know this probably seems like a cop-out, but after listening to the entire compilation more than five times (and various parts several more times), the original theme is still my favorite. I didn't watch Classic Who until after I saw New Who, so it cannot be accused of "nostalgia." The music sounds pure: variations on just one original idea, versus later attempts to dress it up. It helps that this is one of the shortest title sequences, as the listener doesn't get bored and the music does not get predictable. While I loved the music, I was definitely not a fan of the visuals. I realize that the clip is from 1963, but the black-and-white fuzzy visuals just don't engage me as a potential viewer, and remind me too much of The Twilight Zone. Runner Up: 'The Leisure Hive' and 'Castrovalva' (tied)
Best Visuals: 'Deep Breath' – August 23, 2014
The Twelfth Doctor had the most visually original of the title sequences. With an unqualified Steampunk feel to it, the title sequence visuals feature gears, clocks, the unwinding of a metal clock into a roller-coaster for the TARDIS, dotted with planets and other celestial bodies. The cast names, Doctor Who logo, and episode titles are clean and metallic, with the bright blue of the TARDIS the only color against the industrial motif. Unfortunately, the few jarring seconds of Capaldi's disembodied, translucent face makes the sequence not quite perfect. The music is similar to that of the Eleventh Doctor's (Matt Smith) title sequence, likely because show runners did not want to completely change both the visuals and the audio at the same time. Runner Up: 'The Eleventh Hour'
Worst Overall: 'Time and the Rani' – September 6, 1987
A new wave musical remix of the traditional theme song, adding in elements of stereotypical dramatic soundtrack music, all laid over visuals that look like those Magic Eye puzzles you used to see at a kiosk at the mall. You stare at the abstract images long enough to make the TARDIS and the disembodied head of the Doctor pop up, and then the Doctor changes expressions. It all seems very blurry and non-specific, and none of it appealing. Runner Up: 'The Twin Dilemma' and 'The Trial of a Time Lord' (tied)
Worst Visuals: 'Spearhead From Space' – January 3, 1970
The visuals here are so disorienting, so bright, so dizzying, and so very 1970's. Neon lights open the sequence, to then morph into the shape of Darth Vader's helmet (George Lucas's inspiration?), which then transitions into the Doctor's fact, which then morphs into the Doctor Who logo via a skeleton-like intermediate shape. The clip then ends with multi-colored spirals presenting the credits in a multi-layered fashion. It is all rather overwhelming – and if aired today, would probably come with some sort of seizure warning. Runner Up: 'The Macra Terror'
Worst Audio: Doctor Who: The Movie – May 12, 1996
In order to fit all of the movie credits into the title sequence, the producers needed to add extra time to the music. That is understandable. What is less clear is why they seem to have chosen the first fifteen seconds of the Independence Day theatrical score to start off the title sequence, later transitioning to a more typical Doctor Who theme. The cast names also make a loud "whoosh" noise every time they pop up throughout the sequence, often overshadowing the theme music itself. I surmise they attempted to make the traditional Doctor Who theme music more "theatrical" – but in the end, just made it sound like two completely different pieces of music smashed together. Additionally, while not horrible, the visuals were not particularly original or "theatrical." Runner Up: 'Robot'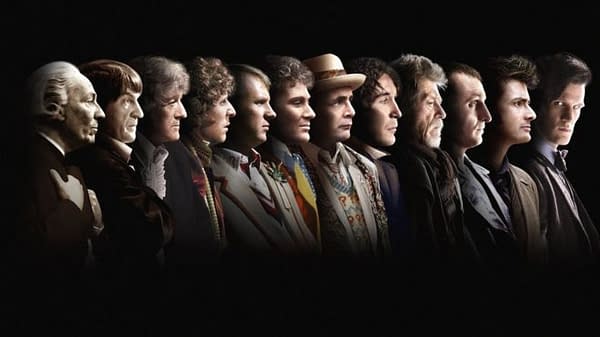 Complete Ranking:
'Rose' – March 26, 2005
'Planet of the Dead' – April 11, 2008
'The Christmas Invasion' – December 25, 2005
'An Unearthly Child' – November 23, 1963
'Deep Breath' – August 23, 2014
'The Eleventh Hour' – April 3, 2010
'The Leisure Hive' – August 30, 1980
'Castrovalva' – January 4, 1982
'The Ghost Monument' – October 14, 2018
'The Snowmen' – December 25, 2012
'The Time Warrior' – December 15, 1973
'The Macra Terror' – March 11, 1966
'Robot' – December 28, 1974
Doctor Who: The Movie – May 12, 1996
'The Trial of a Time Lord' – September 6, 1986
'The Twin Dilemma' – March 22, 1984
'Spearhead From Space' – January 3, 1970
'Time and the Rani' – September 6, 1987