Posted in: DC Universe, Review, streaming, Trailer, TV | Tagged: alan tudyk, April Bowlby, bleeding cool, brendan fraser, cable, Cliff Steele, comic books, Comics, crazy jane, cyborg, dc, dc comics, Diane Guerrero, doom patrol, Dr. Niles Caulder, Elasti-Woman, episode 3, Eric Morden, fuchtopia, John, joivan wade, Kay Challis, Kyle Clements, Larry Trainor, matt bomer, Matthew Zuk, mr. nobody, negative man, puppet patrol, Review, Riley Shanahan, Rita Farr, Robotman, Season 1, streaming, television, The Chief, timothy dalton, tv, vertigo, victor stone, von fuchs
---
'Doom Patrol' Season 1, Episode 3 "Puppet Patrol": Not Much to Give a Von Fuchs About [SPOILER REVIEW]
I have this cautious optimism about third episodes of new series – especially after a strong two-episode start. By the third episode, shows usually start hitting their stride and season-long story arcs begin to take shape. Sometimes though – more often then we care to admit – the third episde can be a raging dumpster fire. Could it be because the first two episodes were so good that they set a bar that can never be achieved, making a plunge inevitable? Possibly. Does it have something to do with a change in the director and writers? Maybe. The questions could roll along for miles.
One thing that is clear? No matter what the reason was, DC Universe's Doom Patrol s01e03 "Puppet Patrol" was not a good outing for a series that shot out of the gate with two eyeball-loving episodes.
Doom Patrol s01e03 "Puppet Patrol": The Doom Patrol set out for Paraguay where they discover the Nazi doctor who created Mr. Nobody and the connection between The Chief and the two villains. Directed by Rachel Talalay . Written by Tamara Becher-Wilkinson & Tom Farrell
Which isn't to say that there weren't some aspects of the ep that I liked and I'm not saying it was a series-killer, but let's not get ahead of ourselves…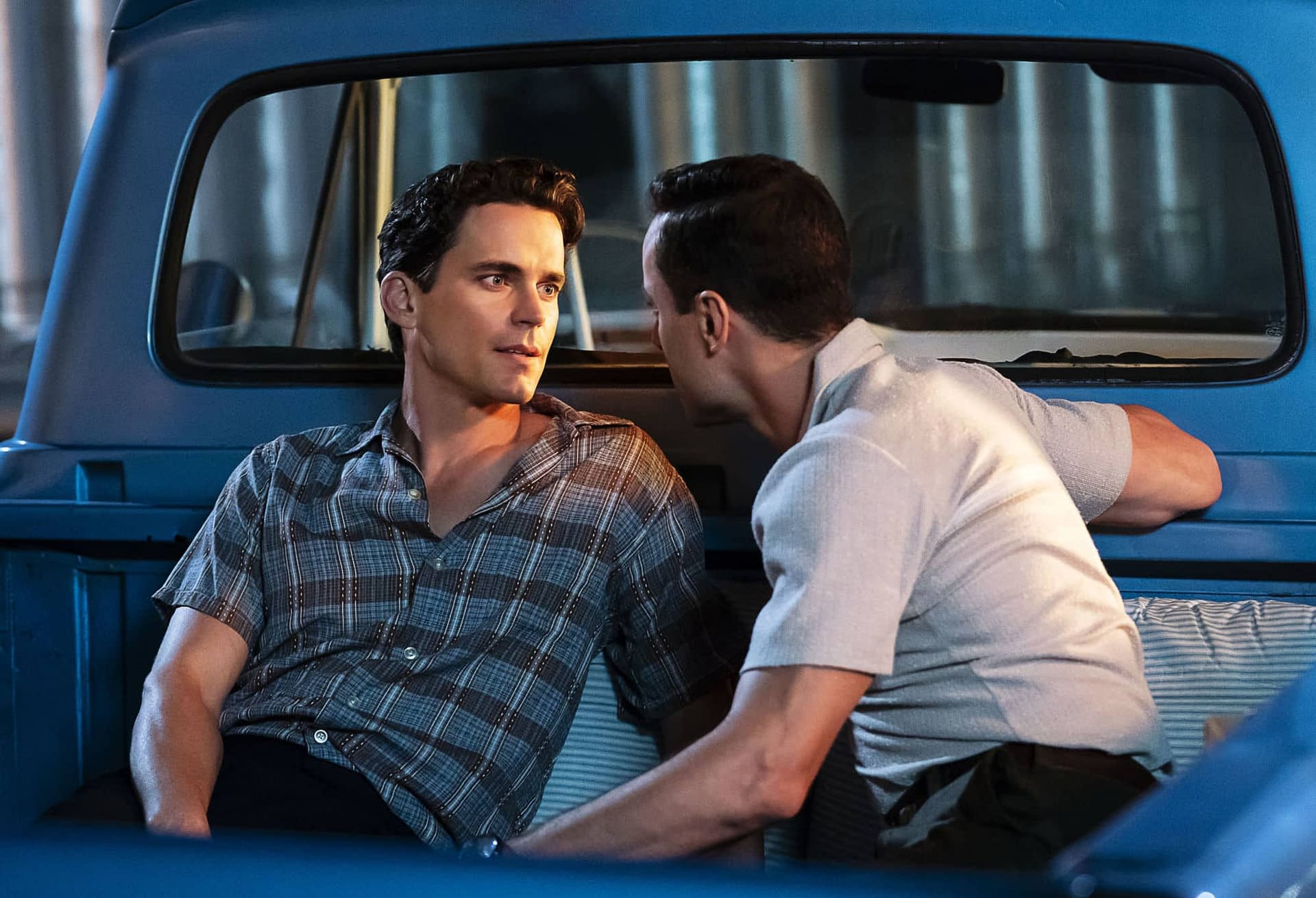 ● Matt Bomer (Larry Trainor) and Kyle Clements (John) are the stars of this episode, and saves an important backstory for Larry that was in danger of sliding into the pit of storyline cliches. This was a tough one because from a societal standpoint, it's important that stories like these are out there – to never let us forget how Americans were forced to deny who they were and live false lives just to defend our nation. They served in silence. From a reviewer's standpoint though, this was a lot of "been there, done that" and I was expecting something different. While heart-breaking, that it ran the route I was epecting did a lot to undercut the emotional wallop I was hoping for and expecting. Thankfully, Bomer and Clements have a chemsitry that rose above the mediocrity around them.
● What would've saved Larry's storyline was a strong main storyline, and that's where things got pointless and messy. I'm reminded of the ending of Burn After Reading: by the end of it, I'm not sure anything changed or we actually learned anything. Things just happen in this episode. Cyborg (Joivan Wade) and Rita (April Bowlby) fight – then make-up. Jane (Diane Guerrero) is shocked at Cliff (Brendan Fraser) killing The Yodelers – and then isn't. Cyborg has daddy issues – then doesn't. Cliff is going to call his daughter – but doesn't.
We get it. They're a self-doubting, indecisive team. But we got that over the last two episodes, and it's now starting to feel a little like you're giving us way too much of what was a good thing.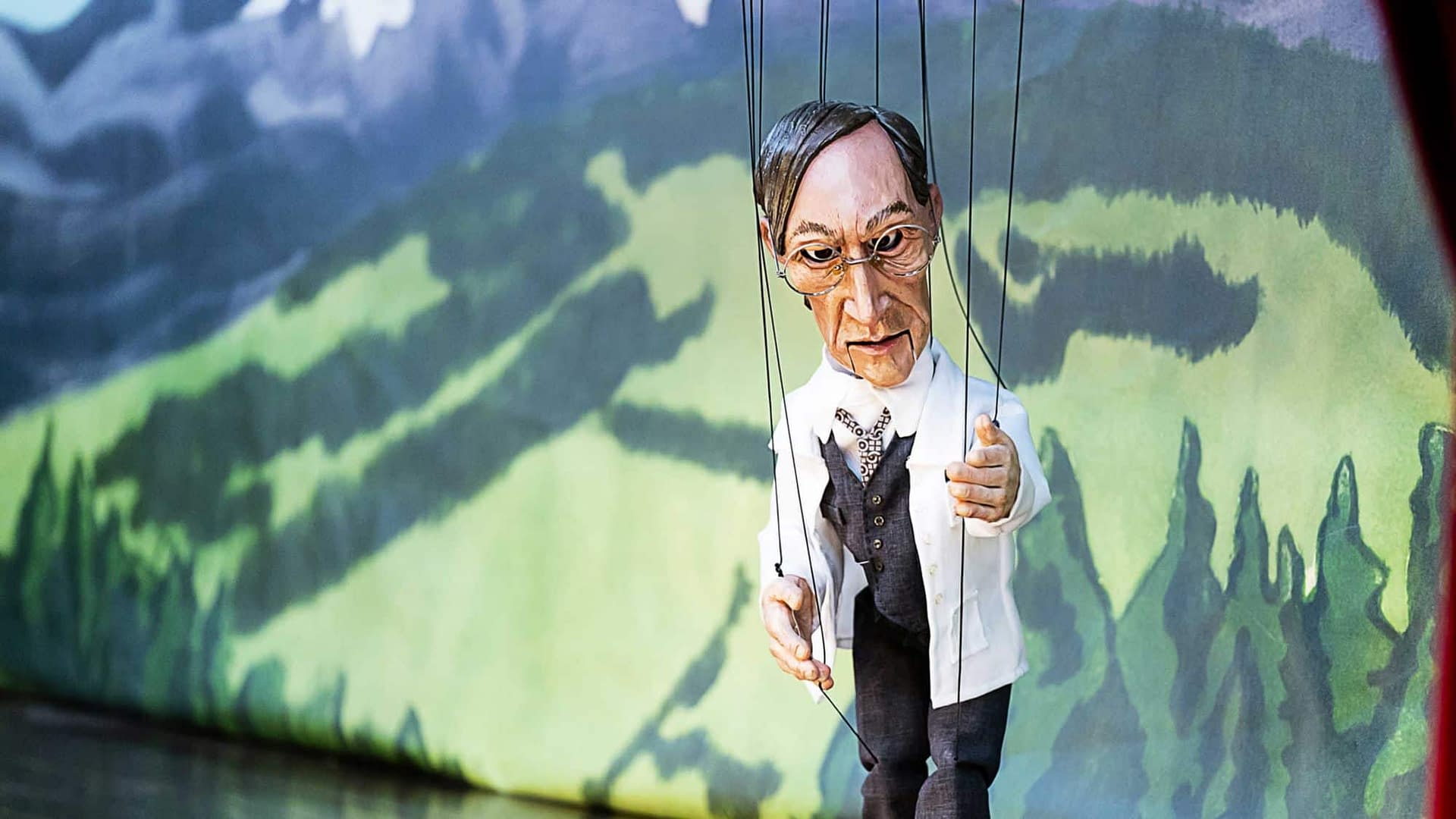 ● Julian Richings' righteously disturbing turn as Von Fuchs aside, the whole "Fruchtopia" thing came across as a high school production of an episode of AMC's Preacher – and this is where I believe the rumored budget issues came into play because it just looked… less. More than that, it just felt forced upon the viewers – as if the series is evolving the "wackiness" at too fast a pace while keeping the wheels of character growth and development spinning in the mud.
I mention Preacher because as over-the-top as the series can be, what it does makes sense within the story. It feels justified and part of a bigger plan with legit, long-lasting implications – and a budget to help make it look as brutally realistic as possible. In "Puppet Patrol," it feels flashy and fake – though Cliff using a lower torso as a club didn't disappoint.
● Frasier proved in this episode that there is such thing as voice over-acting – and let's stop with the Cyborg/Cliff rivalry: it's a little annoying and doesn't make a whole lot of sense.
● Cyborg getting his gigabytes busted over where he prints from and where he puts his toner were pretty good, and I liked the travel montage" as they road-tripped to Paraguay – especially when Jane literally attempts to throw herself out the window.
● Von Fuchs trying to convince Jane that they're alike seemed like a helluva' stretch – and that's being kind. The theory that Jane is not actually the "core" personality and how that might factor in to her decision to give other personalities their "freedom" is an interesting thread that hopefully gets developed further.
● I really miss Alan Tudyk's narration.
● Finally, where would we be without Steve (Alec Mapa)? A man with a simple desire for magnet feet (to walk up walls – duh) would achieve his ultimate desire to become… Animal-Vegetable-Mineral Man! (???)
Okay, DC Universe… you had us at "Animal-Vegetable-Mineral Man." We'll see you next week for the next episode of Doom Patrol, "Cult Patrol."
DOOM PATROL is a re-imagining of one of DC's most beloved group of outcast Super Heroes: Robotman, Negative Man, Elasti-Girl and Crazy Jane, led by modern-day mad scientist Dr. Niles Caulder (The Chief). The Doom Patrol's members each suffered horrible accidents that gave them superhuman abilities — but also left them scarred and disfigured. Traumatized and downtrodden, the team found purpose through The Chief, who brought them together to investigate the weirdest phenomena in existence — and to protect Earth from what they find.

Part support group, part Super Hero team, the Doom Patrol is a band of super-powered freaks who fight for a world that wants nothing to do with them. Picking up after the events of TITANS, DOOM PATROL will find these reluctant heroes in a place they never expected to be, called to action by none other than Cyborg, who comes to them with a mission hard to refuse, but with a warning that is hard to ignore: their lives will never, ever be the same.

DOOM PATROL stars April Bowlby as Rita Farr / Elasti-Woman, Diane Guerrero as Kay Challis / Crazy Jane, Joivan Wade as Victor Stone / Cyborg, Brendan Fraser and Riley Shanahan as Clifford "Cliff" Steele / Robotman, Matt Bomer and Matthew Zuk as Larry Trainor / Negative Man, Timothy Dalton as Dr. Niles Caulder / The Chief, and Alan Tudyk as Eric Morden / Mr. Nobody.
A reimagining of the superhero DC characters originally written and drawn by Arnold Drake, Bob Haney, and Bruno Premiani, DC Universe's Doom Patrol is written by series creator Jeremy Carver (Supernatural, Being Human), who executive produces alongside Greg Berlanti, Geoff Johns, and Berlanti Productions' Sarah Schechter. Warner Bros. Television produces in association with Berlanti Productions.
---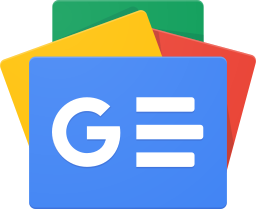 Stay up-to-date and support the site by following Bleeding Cool on Google News today!