Enzo Releases Rap/Butt-Rock Song of the Summer to Fight COVID-19
Disgraced former WWE wrestler Enzo Amore has released a new rap/butt-rock song about the coronavirus pandemic, called COVID-19 Anthem, and yes, it's as amazingly bad as you're thinking it probably is right now. The song, which mixes Enzo's signature rap style, which is akin to if a muppet version of DMX were rapping as quietly as possible to keep from waking his parents in a nearby bedroom, with the guitar stylings made famous by early-2000s butt-rock groups, is available to listen to for free — yes, for free — on YouTube. That's right, you didn't know it was your lucky day, but it most definitely is.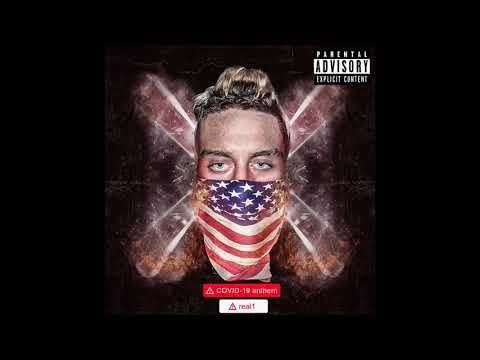 The lyrics are all about the pandemic, with a hook that says, so far as we're able to understand it: "I've never been more alive. Nowhere to go but my mind. Blue skies from the inside. Today you'll see the light. Know yourself 'cause now is the time. Love yourself and pray for mankind. And f**k you COVID-ONE-NINE. F**k you COVID-ONE-UNNH!" Okay, maybe it's even worse than you imagined it was.
The sentiment of the no-doubt heartfelt and personal lyrics echoes statements made by Amore on Twitter recently when he called out the media for becoming complacent about COVID-19. "NO NO NO NO!!!!! Wtf is happening!? AMERICA STAND THE F UP! 🤬" Enzo tweeted. "@washingtonpost YOU SHOULD BE ASHAMED OF YOURSELF! 🖕🏼!!!!!!!!!!! NO ONE WANTS AN AMERICA FOR THEIR CHILDREN THAT HAS THEM WEARING MASKS!?!? YOU PEOPLE ARE SICK #MaskOffAmerica #Future #DontLetThisShitSlide." "OPEN AMERICA," Enzo followed up in another tweet, adding, "This is sickening."
Does anyone know if they make masks for your ears? Quarantine may be tough, but given the choice between never leaving your house again or being forced to hear this song every time you did, most people would probably decide to stay inside. Look, I'm not saying I'd rather eat bat soup from a Wuhan takeout joint than listen to this song one more time, but… okay, I guess I am saying that. As Enzo poignantly says in the song, "Everybody dies, but not everybody lives. Everybody cries but nobody gives a sh*t." Truer words have never been spoken… or in this case, half-rapped/half-sung in a quiet voice meant to sound like yelling.