It's Time For The Film Independent Spirit Awards 2018 *Updating*
It's time for the Film Independent Spirit Awards presented by Film Independent-the nonprofit arts organization to honor the best independent films of 2017. The awards ceremony is being carried by IFC, and hosted by Nick Kroll and John Mulaney.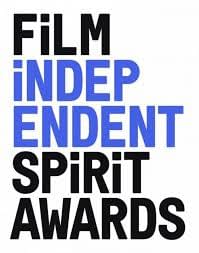 FOR BEST FEATURE:
Call Me by Your Name
The Florida Project
Get Out
Lady Bird
The Rider
WINNER: GET OUT
BEST FIRST FEATURE:
Columbus, Director: Kogonada
Ingrid Goes West, Director: Matt Spicer
Menashe, Director/Producer: Joshua Z. Weinstein
Oh Lucy!, Director/Producer: Atsuko Hirayanagi
Patti Cake$, Director: Geremy Jasper
WINNER: INGRID GOES WEST, DIRECTOR MATT SPICER
JOHN CASSAVETES AWARD: – Given to the best feature made for under $500,000.
Dayveon
A Ghost Story
Life and nothing more
Most Beautiful Island
The Transfiguration
WINNER: Life and nothing more
BEST DIRECTOR:
Sean Baker for The Florida Project
Jonas Carpignano for A Ciambra
Luca Guadagnino for Call Me by Your Name
Jordan Peele for Get Out
Benny Safdie, Josh Safdie for Good Time
Chloé Zhao for The Rider
WINNER: JORDAN PEELE
BEST SCREENPLAY:
Greta Gerwig for Lady Bird
Azazel Jacobs for The Lovers
Martin McDonagh for Three Billboards outside Ebbing, Missouri
Jordan Peele for Get Out
Mike White for Beatriz at Dinner
WINNER: GRETA GERWIG FOR LADY BIRD
BEST FIRST SCREENPLAY:
Kris Avedisian
Story By: Kyle Espeleta, Jesse Wakeman
Donald Cried
Emily V. Gordon, Kumail Nanjiani for The Big Sick
Ingrid Jungermann for Women Who Kill
Kogonada for Columbus
David Branson Smith, Matt Spicer for Ingrid Goes West
WINNER: EMILY V. GORDON AND KUMAIL NANJIANI
BEST CINEMATOGRAPHY:
Thimios Bakatakis for The Killing of a Sacred Deer
Elisha Christian for Columbus
Hélène Louvart for Beach Rats
Sayombhu Mukdeeprom for Call Me by Your Name
Joshua James Richards for The Rider
WINNER: SAYOMBHU MUKDEEPROM FOR CALL ME BY YOUR NAME
BEST EDITING:
Ronald Bronstein, Benny Safdie for Good Time
Walter Fasano for Call Me by Your Name
Alex O'Flinn for The Rider
Gregory Plotkin for Get Out
Tatiana S. Riegel for I, Tonya
WINNER: TATIANA S. RIEGEL
BEST FEMALE LEAD:
Salma Hayek Pinault for Beatriz at Dinner
Frances McDormand for Three Billboards outside Ebbing, Missouri
Margot Robbie for I, Tonya
Saoirse Ronan for Lady Bird
Shinobu Terajima for Oh Lucy!
Regina Williams for Life and nothing more
WINNER: FRANCES MCDORMAND
BEST MALE LEAD:
Timothée Chalamet for Call Me by Your Name
Harris Dickinson for Beach Rats
James Franco for The Disaster Artist
Daniel Kaluuya for Get Out
Robert Pattinson for Good Time
WINNER: TIMOTHEE CHALAMET
BEST SUPPORTING FEMALE:
Holly Hunter for The Big Sick
Allison Janney for I, Tonya
Laurie Metcalf for Lady Bird
Lois Smith for Marjorie Prime
Taliah Lennice Webster for Good Time
WINNER: ALLISON JANNEY FOR I, TONYA
BEST SUPPORTING MALE:
Nnamdi Asomugha for Crown Heights
Armie Hammer for Call Me by Your Name
Barry Keoghan for The Killing of a Sacred Deer
Sam Rockwell for Three Billboards outside Ebbing, Missouri
Benny Safdie for Good Time
WINNER: SAM ROCKWELL
ROBERT ALTMAN AWARD:
(Given to one film's director, casting director and ensemble cast.)
WINNER: Mudbound
Director: Dee Rees
Casting Directors: Billy Hopkins, Ashley Ingram
Ensemble Cast: Jonathan Banks, Mary J. Blige, Jason Clarke, Garrett Hedlund, Jason Mitchell, Rob Morgan, Carey Mulligan
BEST DOCUMENTARY:
The Departure
Director/Producer: Lana Wilson
Faces Places
Directors: Agnés Varda, JR
Producer: Rosalie Varda
Last Men in Aleppo
Director: Feras Fayyad
Producers: Kareem Abeed, Søeren Steen Jespersen, Stefan Kloos
Motherland
Director/Producer: Ramona S. Diaz
Producer: Rey Cuerdo
Quest
Director: Jonathan Olshefski
Producer: Sabrina Schmidt Gordon
WINNER: FACES PLACES
BEST INTERNATIONAL FILM:
(Award given to the director.)
BPM (Beats Per Minute)
France
Director: Robin Campillo
A Fantastic Woman
Chile
Director: Sebastián Lelio
I Am Not a Witch
Zambia
Director: Rungano Nyoni
Lady Macbeth
U.K.
Director: William Oldroyd
Loveless
Russia
Director: Andrey Zvyagintsev
WINNER: A FANTASTIC WOMAN
BONNIE AWARD:
(Bonnie Tiburzi Caputo joined American Airlines in 1973 at age 24, becoming the first female pilot to fly for a major U.S. airline. In her honor, the inaugural Bonnie Award will recognize a mid-career female director with a $50,000 unrestricted grant, sponsored by American Airlines.)
So Yong Kim
Lynn Shelton
Chloé Zhao
WINNER: CHLOE ZHAO
JEEP TRUER THAN FICTION AWARD:
(The 23rd annual Truer Than Fiction Award, funded by the Jeep brand, is presented to an emerging director of non-fiction features who has not yet received significant recognition. The award includes a $25,000 unrestricted grant funded by the Jeep brand.)
Shevaun Mizrahi, Director of Distant Constellation
Jonathan Olshefski, Director of Quest
Jeff Unay, Director of The Cage Fighter
KIEHL'S SOMEONE TO WATCH AWARD:
(The 24th annual Someone to Watch Award, funded by Kiehl's Since 1851, recognizes a talented filmmaker of singular vision who has not yet received appropriate recognition. The award includes a $25,000 unrestricted grant funded by Kiehl's Since 1851.)
Amman Abbasi, Director of Dayveon
Justin Chon, Director of Gook
Kevin Phillips, Director of Super Dark Times
WINNER: JUSTIN CHON
PIAGET PRODUCERS AWARD:
(The 21st annual Producers Award, funded by Piaget, honors emerging producers who, despite highly limited resources, demonstrate the creativity, tenacity and vision required to produce quality, independent films. The award includes a $25,000 unrestricted grant funded by Piaget.)
Giulia Caruso & Ki Jin Kim
Ben LeClair
Summer Shelton