If you're a fan of both HBO's Game Of Thrones tv series and the source material "Song of Ice and Fire" novels by George R. R. Martin, have we got the tarot card set for you.
Perfect for the GoT collector or arcane practitioner, this beautiful 78 card tarot deck has the classic major and minor arcana as well as specialty suits; cups, coins, spears, and swords. This particular officially licensed set from Chronicle Books comes in a special box set, with artwork featuring key characters and moments from the tv series. This deck was created by Liz Dean, author of four tarot decks and ten books, including The Art of Tarot. The beautiful artwork (which we'll include some of the available examples of) is by Craig Coss; artist, illustrator, and storyteller with an MFA in Visual Narrative from the School of Visual Arts.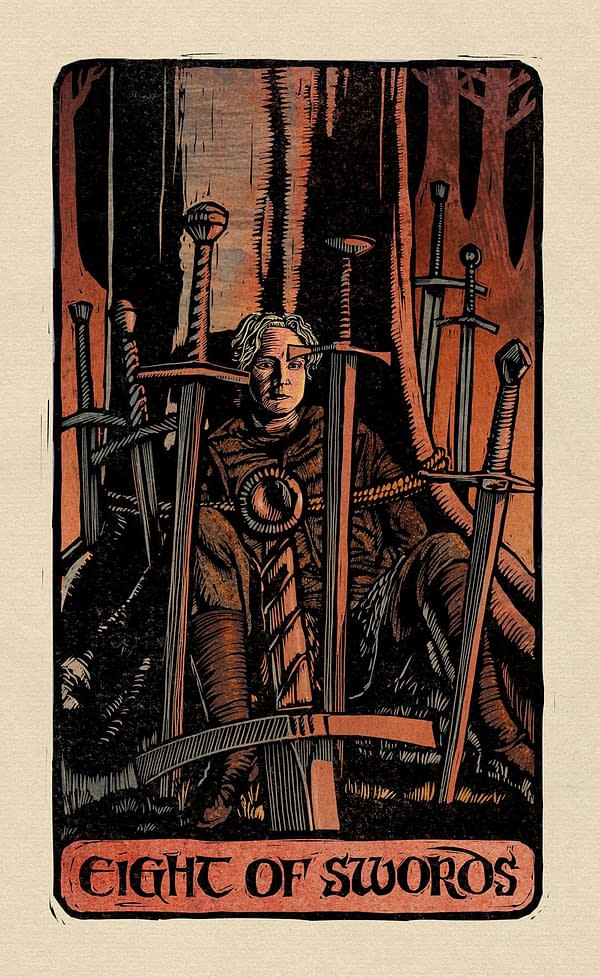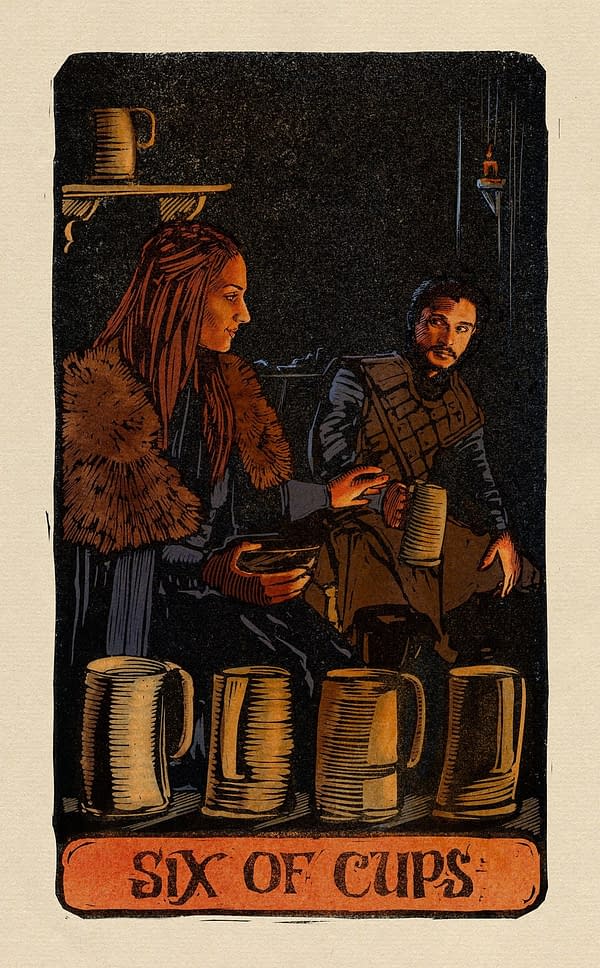 The deck is available currently as a pre order item on Amazon, and is expected for a March 2018 delivery date.
Enjoyed this article? Share it!