"Gotham" Season Five Arrives on Blue-Ray With Cut Scenes
Jim Gordon (Ben McKenzie) was the one constant that ran through Gotham's five seasons on Fox. Sure, Gordon himself wasn't terribly constant, often-times running through life as the ultimate boy-scout, others as a cold-blooded killer — hell, he even tried to destroy the city once or twice.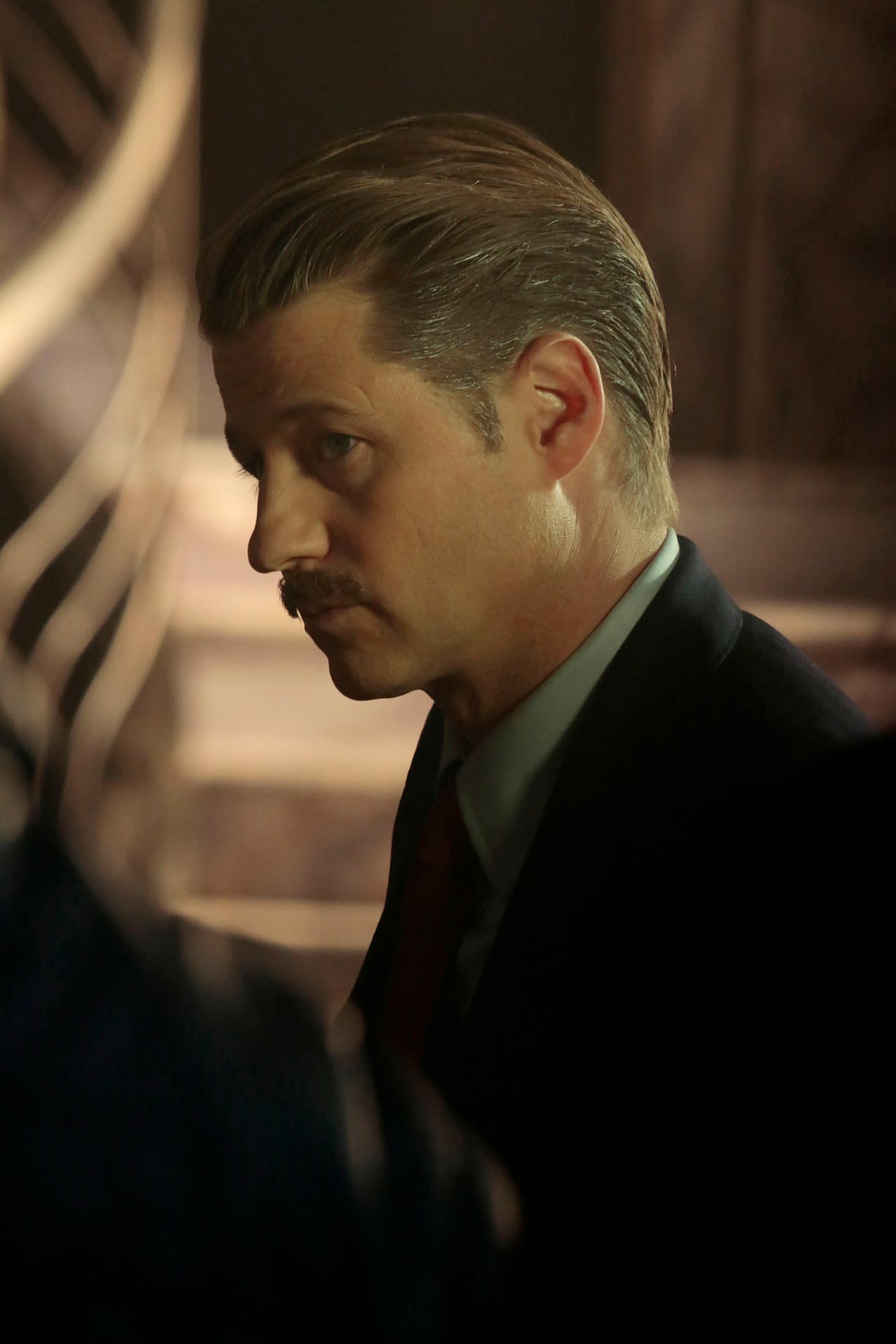 And really, the only thing that was holding Jim Gordon back from being the best cop in the world was his lack of mustache. You need proof? That last episode showed Jim keeping the peace in Gotham city, and he was packing a lot of manly lip carpet. As soon as he shaved that thing off, all hell broke loose.
Now, TVLine has an exclusive deleted scene with Barbara (Erin Richards), someone who really has all of the bonafides for being a great mother, calling Jim's merits as a potential father into doubt:
How dare you, Barbara. How dare you. Sure, your relationship with Jim Gordon is one of the wackiest things on Gotham, a show that doled out wacky like a carny doles out half-dead goldfish. You two courted death several thousand times, and seemed on the verge of committing yourselves to mutually assured destruction — or, you know, clearing the desk off for some ill-advised baby making.
And would you have had the intestinal fortitude to accuse Jim Gordon of being a bad father if he had his mustache? Would you have been able to muster up that courage if Gordon had been staring back at you, his glorious, furry badge of manliness adorning his perpetual scowl?
I think not.
It's almost like the writers at Gotham didn't know how to write a stable female character or something.
Regardless, Richards has a lot fun playing bad, and Barbara was boring as hell before she went all evil and stuff. The majority of the fifth season of Gotham was a sloppy, hard to follow mess, but I can honestly say the cast showed up to send the series off in style.
That fifth (and last) season of Gotham is available on Blue Ray on Tuesday, July 9th. There's more deleted scenes, some behind the scenes interviews, and a featurette exploring the mythology of Gotham. If you're a fan of the series, it's a must have. If you're a fan of coherent story-telling, this is a hard pass.