[Grammys] Why Isn't Solo Artist of the Year Nominee Lorde Performing Tonight?
Awards season isn't JUST for movies and TV, although sometimes it feels that way the first 1/4 of the year. Tonight is the 60th Annual Grammys, and the awards ceremony will recognize the best recordings, compositions and artists of the eligibility year (October 1st 2016–September 30th, 2017).
There have already been some awards presented today (we'll get you that list here in a few minutes), but the big topic of discussion today is: why aren't certain nominated acts performing? Specifically, earlier we told you about nominated Best Rock Song band Avenged Sevenfold not attending the ceremony since their award wasn't going to be televised. This is a strange choice for the Recording Academy, as in years past, they've done an okay job of including the rock side of things.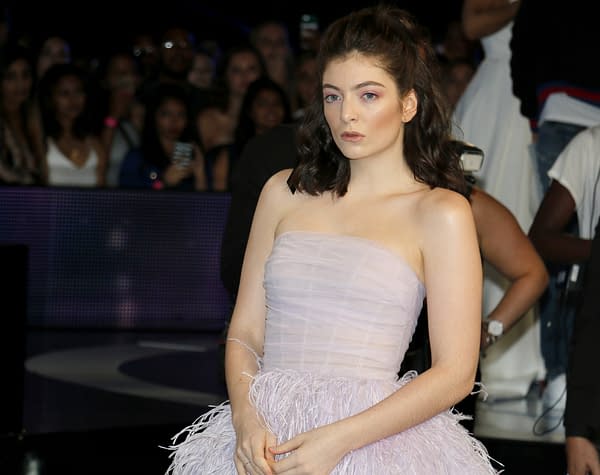 Apparently also absent from tonight's set schedule of performers is Album of the Year nominee Lorde. It should be mentioned that Lorde is the only female artist nominated in that category this year.
Variety reports from an unnamed source that part of why she isn't performing could be because out of those nominees, she was the only Album of the Year nominee not offered a solo performance spot. She was asked to join in one of the multi-artist performances, the tribute to departed songster Tom Petty, and that she declined.
It could also be it's because she's been performing in and around LA for the Grammys events the past several nights, and maybe she's tired. Who knows.
The 60th Annual Grammys air tonight on CBS at 4:30 p.m. (PST).