Hamilton star/composer/writer/general good dude Lin-Manuel Miranda has been teasing a special #Hamildrop for February 30th (nice), and fans have been playing detective ever since it was announced. Weird Al Yankovic also separately announced that his new single would be hitting Friday as well. People starting putting two and two together, and now we know.
'The Hamilton Polka' drops tonight at midnight.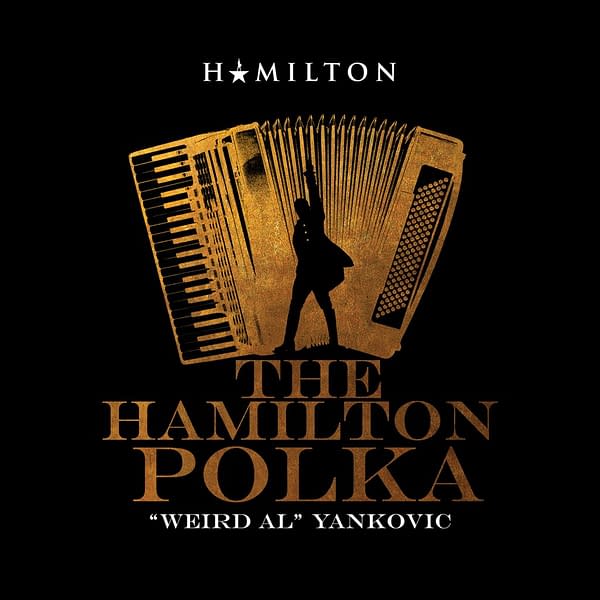 Weird Al's parody songs have been delighting us for… over 30 years (holy cow, that is crazy), and there is no reason to believe that this one will disappoint. A few personal favorites: 'Another One Rides the Bus', 'I Lost On Jeopardy', 'Fat', 'Jurassic Park', 'Gump', 'Trapped in the Drive-Thru', and of course, 'The Saga Begins'. Because I feel like it, here is the video for that one, because it should be watched every day:
One can only imagine what kind of amazing nonsense we will get blasting into our ears tonight, but hopefully it includes Miranda as well. A confession: I have not seen Hamilton nor have I heard most of the music. It is finally coming to my neck of the woods later this year and I have plans to see it. I just get funny about hearing the music for a stage musical before I hear it onstage the first time. Hopefully this can tide me over.
It's midnight #February30 somewhere.
12 hours to go here in NY. #HAMILDROP pic.twitter.com/diJWoXXtc3

— Lin-Manuel Miranda (@Lin_Manuel) March 1, 2018
When this drops tonight we will let you know, because it is sure to be awesome.
**UPDATE**
Here is is, "The Hamilton Polka":
Enjoyed this article? Share it!