Hawkeye Taps Troop Zero, Sack Lunch Bunch Directors; WandaVision 2021?
With Jonathan Igla (Mad Men) on board to write and rumors of Dickinson star Hailee Steinfeld circling the role of Kate Bishop, things were chugging along fine for Marvel Studios and Disney+'s Hawkeye heading into March. In fact, series star Jeremy Renner even posted about "no more snacks"- teasing that he was getting back into Avengers' form. Then the COVID-19 pandemic hit, shuttering television productions all across the television landscape. Four months later, the series is starting to make some news, courtesy of The Hollywood Reporter.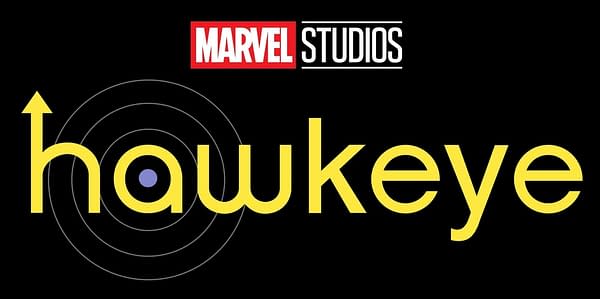 Troop Zero directors Amber Finlayson (Bert) and Katie Ellwood (Bertie) are set to helm a block of episodes. In addition, Saturday Night Live director Rhys Thomas (Staten Island Summer, Comrade Detective, and John Mulaney & the Sack Lunch Bunch). The news comes on the same day that Marvel Studios and Disney+'s first live-action series The Falcon and the Winter Soldier was forced to move its August 2020 premiere to sometime later this year. Just last week, series star Daniel Brühl revealed that he wasn't sure when he would be heading back to work on the series: "We were affected by the coronavirus whilst we were shooting the show, so hopefully we'll be able to return very soon. We were not able to finish and to wrap it up. That's still something that we have to do. Fingers crossed that it will happen, as soon as possible."
Another series whose premiere date is also under a cloud of speculation is WandaVision, which was expected to resume filming in LA this month. With the state of California currently experiencing a spike on COVID-19 cases, the timeline for the show's production to meet the December 2020 debut seems in doubt. In fact, in THR report lists WandaVision as "(spring 2021, if things go as planned)." With Falcon first, followed by WandaVision, Tom Hiddleston-starring Loki, and then Hawkeye, there's no way of knowing the extent of the impact delays in Falcon could have on the series that follows.