HBO SVP of Drama Spills on Game of Thrones' Final Season
Fans of Game of Thrones are both impatiently looking forward to and dreading the 8th and final season of HBO's drama. The cable channel is doing something the Westeros saga creator George R. R. Martin hasn't done yet: finishing the Song of Ice and Fire.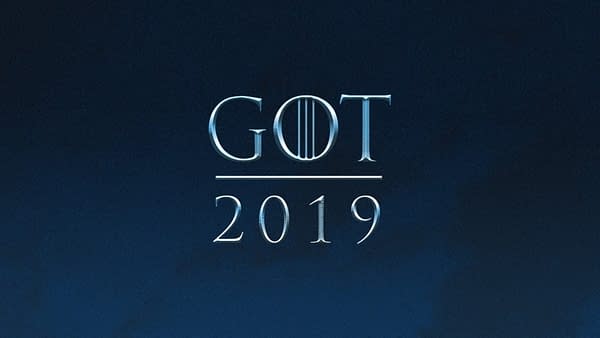 It's been an intense journey from the opening scenes of White Walkers in the first season to the night of passion spent on a boat at the tail end of season 7. Many were shocked when HBO announced that season 8 would be the end of the series, but at the time time, all stories must have an end.
During the INTV Conference in Jerusalem, HBO SVP of Drama Francesca Orsi took part in a "The Best of HBO" panel during the event. She talked about the highly acclaimed series Big Little Lies, which took home four Golden Globes including best mini-series or motion picture made for television, and statues for best supporting actor and actress (Alexander Skarsgard and Laura Dern), as well as best actress for Nicole Kidman.
"We are extremely proud of Big Little Lies and excited for the second season," she said. "We feel really confident we have to more to do and say, and there's passion on the part of the cast. The scripts are as good, if not better, than last season."
Of course, the most-anticipated show for her to speak about was GoT. While perhaps not the most forthcoming with details, what Francesca did say should excite any fan of the series.
"None of the cast had received the scripts prior, and one by one they started falling down to their deaths," Orsi said. "It was a really powerful moment in our lives and our careers."
She went on to say that at the "dream opportunity" table read of the final six scripts, the assembled cast members stood up and applauded. "It was amazing. By the very end, everyone looked down and looked up and tears were in their eyes."
There was even talk of those spinoff series, with Orsi saying "It feels like corporate malfeasance to not continue it. That's why it spawned three, four, five spinoffs," adding that "we're going big."
While no official premiere date for season 8 of Game of Thrones has been announced by HBO, yet, we do know it'll be airing sometime in 2019.