Posted in: ABC, NBC, streaming, TV | Tagged: ABC, Home Economics, sony, spider-man, tom hardy, topher grace, venom
---
Home Economics: Topher Grace on Scrapped Venom 2 Ad 4th Wall Break
It's hard to believe but not everyone from Spider-Man's live-action cinematic past made it to Sony's No Way Home and among them was Spider-Man 3 star Topher Grace, who's currently on the ABC sitcom Home Economics. Appearing on Late Night with Seth Meyers, the actor opened up about a 4th-wall breaking ad, not exactly a multiverse-breaking moment but it would be his way to resolve his maligned turn as Eddie Brock/Venom in the Sam Raimi film while acknowledging current cinematic actor Tom Hardy in an opportunity to promote Sony's Venom: Let There Be Carnage.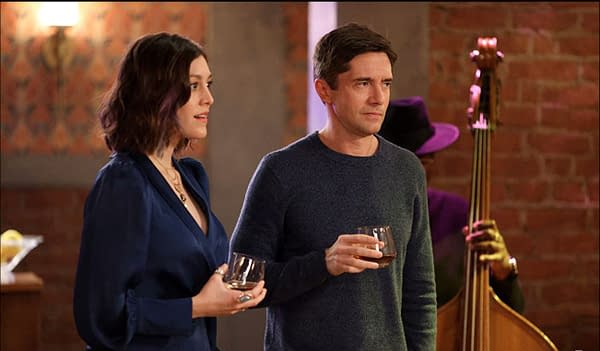 Grace's plan to use Home Economics to Pitch Ad for Venom: Let There Be Carnage
The two started when Grace and Meyers recalled their previous interaction when the That '70s Show star was announced to be playing Venom in the 2007 film with Meyers joking ask if he was voicing the character thinking it was the original larger incarnation before Grace told him it would be an original and joked it would be "more popular". "I actually had this idea," Grace explained. "We couldn't make it work as an ad, because 'Home Economics' premiered literally like one day from when 'Venom 2' was going to premiere. And I was like, 'We should do an ad.' They just couldn't – It was like Sony and Disney and they couldn't figure it out where all of our characters on 'Home Economics' were sitting watching the trailer for 'Venom 2'. I just wanted my character to be like not into it. So I'm like, 'Who even is this guy?' They go, 'Oh he's so jacked. He looks great.' I'm like, 'I don't know, I don't know. Like, 'Who's Tom Hardy?' and they're like, 'You know, 'Mad Max' and 'Dunkirk'. I'm like, 'Yeah, but is he a good actor?' and they'll be like, 'Yeah, he's been nominated for an Academy Award.' I'm like, "Okay, but like comic book villain?' and they're like, 'Bane, yeah. He's amazing!'"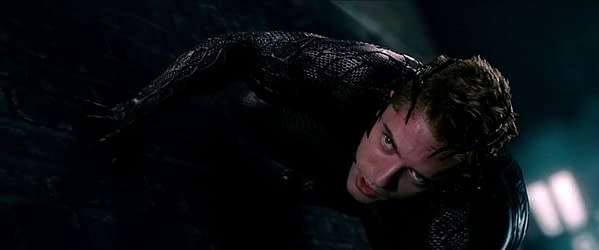 For more on where Grace talks about his ABC show, Jeopardy!, and Shark Tank, you can check the video below. Home Economics airs Wednesdays on ABC.
---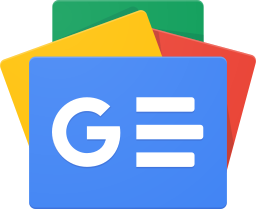 Stay up-to-date and support the site by following Bleeding Cool on Google News today!