Yesterday, WWE announced that Paul Heyman would return to working just as an on-screen characters while Bruce Pritchard will be in charge of creative for both Raw and Smackdown, with the writing teams for both shows consolidated. The move marks a big demotion for Heyman, who was in the middle of an 18-month long-term plan to build new stars for a company that seriously lacks them. However, in the latest issue of the Wrestling Observer Newsletter, Dave Meltzer puts the changes and fallout in perspective as affecting more than just the writing teams of Raw and Smackdown, but also the overall state of things in WWE.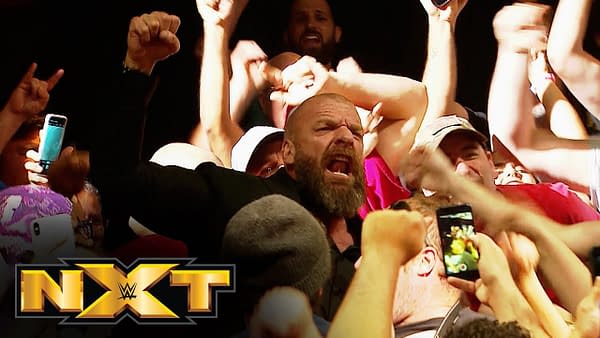 According to Meltzer, pretty much anything that was a long-term plan has been jettisoned in favor of short-term concerns. The coronavirus pandemic, and its ensuing shutdown of live sports, is what changed Vince McMahon's outlook on things, and it's not just Raw and Smackdown that are affected. Plans to expand NXT in Europe and Japan under the guidance of Triple H were also mentioned alongside Heyman's Raw plans in the past tense in Meltzer's report.
It's said by those close to the situation that once COVID-19 started that McMahon's mentality changed about everything. Previously, the mentality was all about the future. The XFL was a long-term play. Raw under Heyman was a long-term play. Expanding NXT into Europe and Japan, and opening up other markets under Paul Levesque was a long-term play. Now the mentality is to worry about what you have and think about now, even though the company is going to be more profitable this year and next than probably any time in its existence.
For those who view NXT under Triple H as the best product WWE puts out, the idea that Vince McMahon no longer sees the importance of long-term planning is concerning. This directly conflicts with Triple H's view on things, as The Game told Sports Illustrated in an April interview:
I'm a believer in the long-term game. You create the right product, and over time, people will find it. I think back to Monday nights years ago, and it looks different now, but there were periods of time when WWE was putting on much better shows and the content was much better, but we were still getting beat. We were not winning 'the war,' but we stayed true to who we were.

If it's a flash and it's exciting at first but you can't maintain it, then it loses that pizzazz. It's long-term duration, for me, that's how you win. I've been saying it since the beginning—I'm not concerned about those numbers week-to-week. It's about trying to put out the best show you can every week.
Apparently, at least for right now, Vince McMahon disagrees. And it's unclear exactly how WWE can even create a short-term buzz about the product, as the return of Attitude Era stars like Edge don't seem to make much of a difference in what has been a solid two decades of ratings declines, nor do special attractions like Brock Lesnar, or even, this year, WrestleMania itself. The move coincides with Triple H receiving a demotion, which Meltzer reported in the Wrestling Observer Newsletter back in March.
After Wilson and Barrios were fired, people in the company continually hinted that something almost as big was being kept quiet that happened in December but said it would have to come out when the company made it clear. The company never made it clear, but a recent SEC filing when giving Levesque's new title essentially opened the door for questions. Levesque was the head of talent relations, his main job, but also oversaw many other departments in his role as EVP of Talent, Live Events and Creative. So he was moved away from being in charge of talent and his main duties are now NXT, selling NXT TV rights overseas and expanding NXT globally. Brad Blum, Vince McMahon's Chief of Staff, took over Levesque's other duties as Executive Vice President of Operations, overseeing the divisions Levesque was formerly overseeing. It's a change. There are those internally and externally who have called it a quiet demotion. The labeling of his new title gives the impression that he's the guy negotiating with talent, but that is one of the things he was removed from doing. Mark Carrano no longer reports to Levesque and now reports to Blum. Either way, it is curious that this was kept quiet for nearly four months
Note that expanding NXT overseas was here meant to be one of Triple H's main remaining responsibilities after the demotion, but Meltzer's latest report seems to indicate that such long-term plays are no longer on the table. What that means for the future of NXT and Triple H remains to be seen, but the whole thing doesn't bode well as short-term thinking rarely leads to long-term benefits in any business, as readers of my coverage of the comic book industry over the past decade are well aware. More on that very soon.
Enjoyed this article? Share it!