The ratings for this week's episode of Monday Night Raw are in, and I'm sad to say, it's not good news. Viewership fell to the show's third-lowest number ever, and the rating in the 18-49 demographic also fell as compared to last week. As usual, the numbers come via ShowBuzz Daily.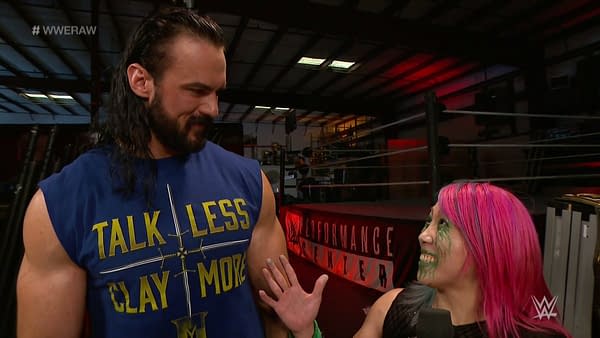 WWE Raw Sees a Ratings and Viewership Decline
In the ratings, Raw's three hours scored .54, a .48, and a .43 respectively in the adults 18-49 demographic. Viewership for the three hours was 1.862 million, 1.751 million, and 1.592 million respectively. That averages out to a .48 rating and 1.735 million viewers, which is down from a .53 rating and 1.938 million viewers for last week's episode. Raw took the third, seventh, and eighth spots in the cable TV rankings for the night.
The Bottom Line 'Cause Chad Said So
As you all know, The Chadster does his best to stay optimistic about WWE's ratings, but I have to admit, when I saw the numbers this afternoon, I got really depressed. I know it was obvious too, because when my wife Keighleyanne walked into the kitchen and saw me sitting at the table with my head in my hands, trying to hold back tears, she didn't even bother to ask me what was wrong and just left the room with a heavy sigh. She knew it was the ratings and obviously agreed with how I felt about them.
But after I downed a White Claw Seltzer or two, I got to thinking… what if lower ratings isn't actually a bad thing? Sure, it may look bad to advertisers for the numbers to go down, but one way to look at it is that WWE is slowly weeding out all the fans who aren't truly loyal to the company. Once they get rid of all the people who are fair weather fans who only watch Raw when it's exciting, it will leave only the most hardcore fans who stand by WWE no matter what, like me! And who could argue that wouldn't make fandom a better place? So The Chadster says, bring on the lower ratings and viewership! Now I think I'll crack open another of those White Claws in celebration.
Enjoyed this article? Share it!