"iZombie" Finale "All's Well That Ends Well": Series "Liv's" to Fight Another Day [SPOILER REVIEW]
It was sad to sit and watch the series finale of The CW's iZombie, having been a diehard fan of the show from day one. I wasn't sure what I was bracing myself for or how I truly wanted it to end. Did I want a bloodbath and a slaughter of all my favorite characters, just some, or did I wish for some eutopia like happy ending? Truth be told, I did get a little happy when Peyton (Aly Michalka) was shot, and Major (Robert Buckley) sacrificed himself in typical altruistic fashion to prove a cure really does exist. I wasn't even disappointed when the morgue blew up with Liv (Rose McIver) in it. Fortunately – or unfortunately depends what side you're on – the series wrapped up with a "fairy tale ending" and "Zomb-erella" landed herself a prince, a couple of children, and a kingdom name Zombie Island.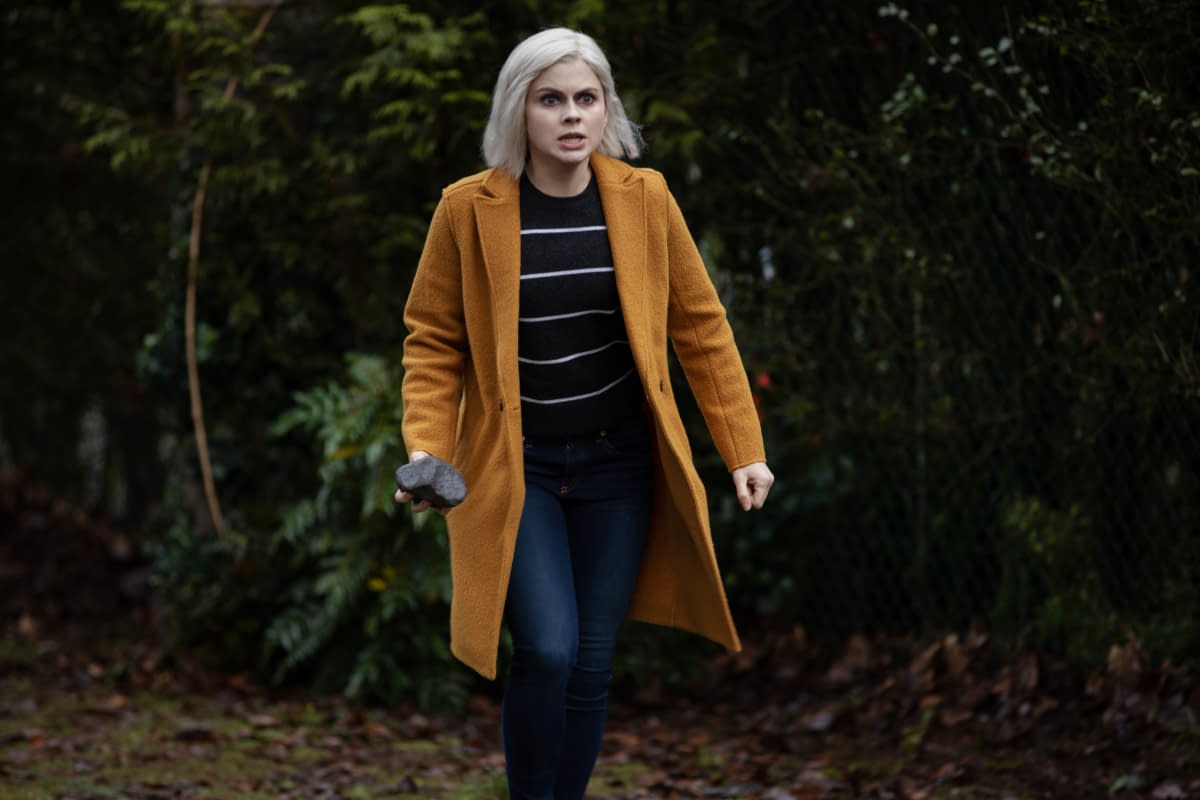 "All clear, Lieutenant!"
Dolly Durkins (Jessica Irwin) did not disappoint when she went full throttle with her mission to extinguish all zombies, including putting a bullet in her own son's head. The Dead Ender go hitman-style with a deck of 52 cards each one containing a photo of a zombie to kill. Hit list included everyone, from Fillmore-Graves soldiers to Liv and Major. I thought it was clever once a zombie was executed that they pinned the card on their forehead, sends quite a message.
https://youtu.be/Dlox3Dwz4c4
"You will fight, and you will be a very dangerous monster indeed"
Major needs a way to get into Fillmore-Graves – with Frenchy (John Emmet Tracy) being the new commander and chief he offers him his services as a dedicated soldier. Frenchy wants to ensure loyalty and orders his men to inject him with Max Rager turning him in to an obedient killing machine. Turns out Major still has a loyal soldier within F-G who sacrifices herself to free him, allowing him to steal the energy drinks needed for Ravi (Rahul Kohli) to manufacture the cure. While on an airplane traveling back from the CDC, Liv, Clive (Malcolm Goodwin) and Ravi are outed by a flight attendant. They also find out that Dale is in labor and have a little too much fun drinking mimosas while Seattle is at war. Conveniently, the flight attendant and her brother offer to assist in getting Renegade and her crew back to Seattle quickly. I found this whole scene to be a little too clean, convenient, and perfectly wrapped with a pretty black bow on top.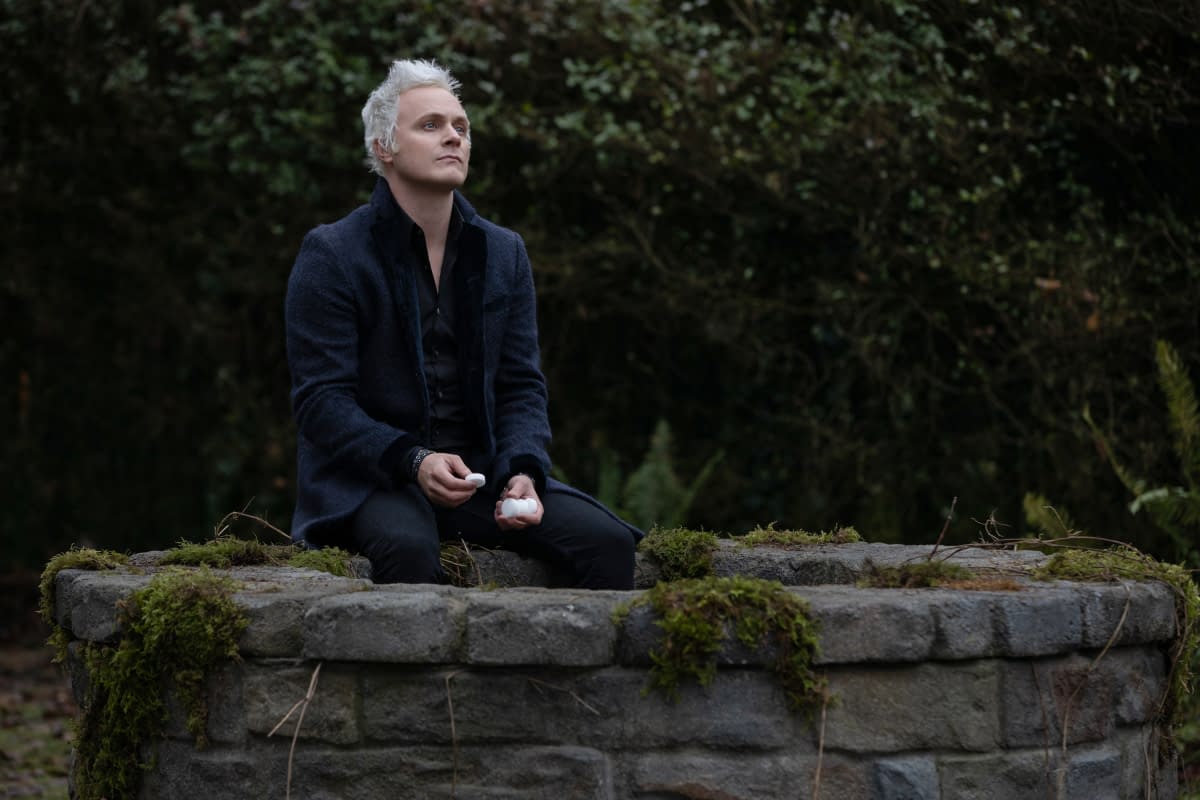 "They killed Peyton"
Peyton being held captive by Blaine (David Anders) orchestrates a plan to escape with the Freylich children. Faking the death of one of them as a distraction she is able to knock Blaine out. The kids escape to freedom while she's left as collateral damage, getting shot several times by Blaine's men. As Ravi and Liv mourn her death, she sits across the table from Blaine having her first brain meal. Unfortunately for Blaine who steps out to tend to an issue with the well his father is being kept in; Peyton has a vision of Blaine killing Darcy (Valerie Tian). A scene I thoroughly enjoyed was when epiphany hit Don E (Bryce Hodgson) that Blaine killed his fiancé and he rushes to the well and pushes Blaine in it. As much as I have adored watching Blaine conduct his devil-like fiascos, he got what he deserved. Unfortunately, so did Don E – when Liv quickly follows in his footsteps and pushed him in the well to join Blaine in eternal damnation. Guess those two are really stuck together for life or death.
"I always loved you and I always will"
Major and Ravi rush to Johnny Frost's (Daran Norris) show to convince him to go on the air and announce to everyone that there is a zombie cure and more are currently in production. All hell breaks loose; Frenchy storms in with his soldiers and interrupts Johnny letting Seattle know that zombies are there to stay while the Dead Enders go to war outside the station. Major ambushes Frenchy forcing him to shoot him after he injects himself with the cure to prove that it is in fact real. Frenchy shoots him and he dies(???) If that isn't enough, Ravi runs out and attacks Frenchy – getting his face pummeled, though he injects Frenchy with the cure and watches him turn human and get killed. A dramatic scene follows with Liv laying on the couch at the morgue listening to Major's last words of love to her as she is being told by Clive (who had a healthy baby boy) that Major is dead. What Liv doesn't know is that Ravi last minute switched the cure for straight Max Rager and Major is very much alive and well. She doesn't have long to process when the lab blows up.
"America the Virtual"
Ten years later: Clive, Ravi and Peyton appear on a virtual talk show to remember the "Battle for Seattle." Clive and Dale now captains for the SFPD, Ravi the head of the CDC and Peyton a DA in Atlanta. The host asks the trio if they believe the rumors that Liv, Major and possibly Dolly are still alive. They reply that it is not possible. Shortly after. they are joined by Liv and Major who have been happily residing on Zombie Island in a beautiful beach front mansion with the Freylich children. Happy ending indeed.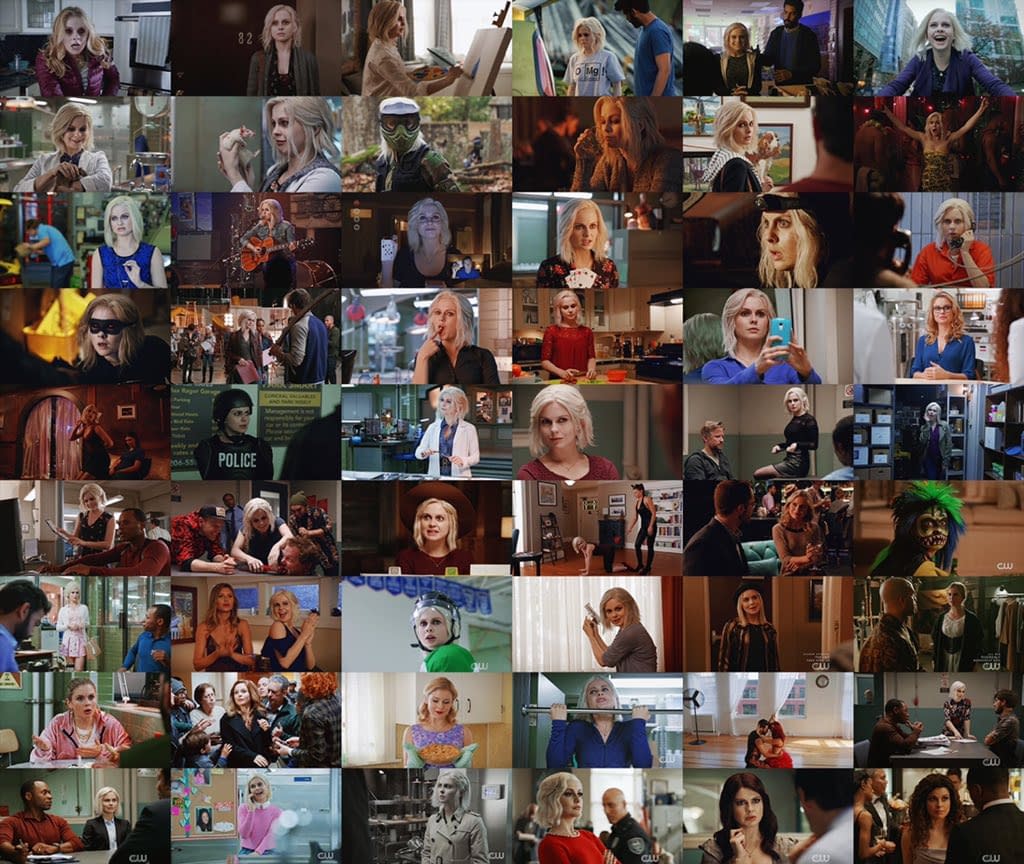 "All it takes is a scratch"
Liv's last words to her friends sent a powerful message and was an excellent way to end the series. Zombies are here to stay and provide asylum for those suffering from terminal illness, or possibly for those who just happen to like the real estate on Zombie Island.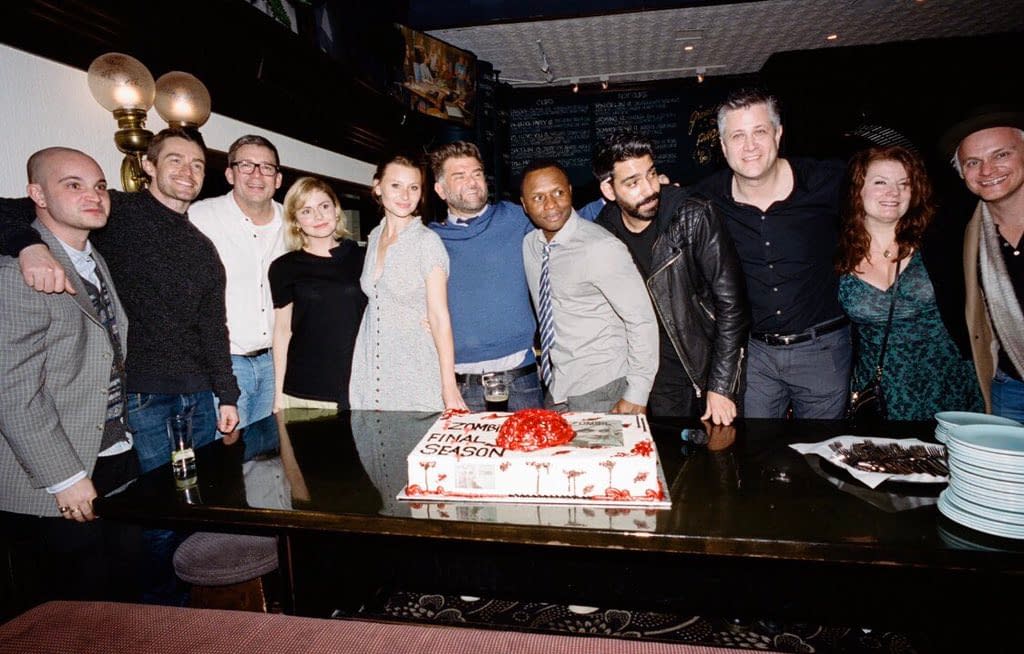 CW's iZombie stars Rose McIver as Olivia "Liv" Moore, Malcolm Goodwin as Clive Babineaux, Rahul Kohli as Dr. Ravi Chakrabarti, Robert Buckley as Major Lilywhite, David Anders as Blaine DeBeers, Aly Michalka as Peyton Charles, and Bryce Hodgson as Don E. Filmed in Vancouver, British Columbia, Rob Thomas, Diane Ruggiero-Wright, Danielle Stokdyk, and Dan Etheridge serve as executive producers. Production is handled by Bonanza Productions Inc., in association with Spondoolie Productions and Warner Bros. Television.
iZombie no longer airs Thursday nights at 8 p.m. ET/PT on The CW.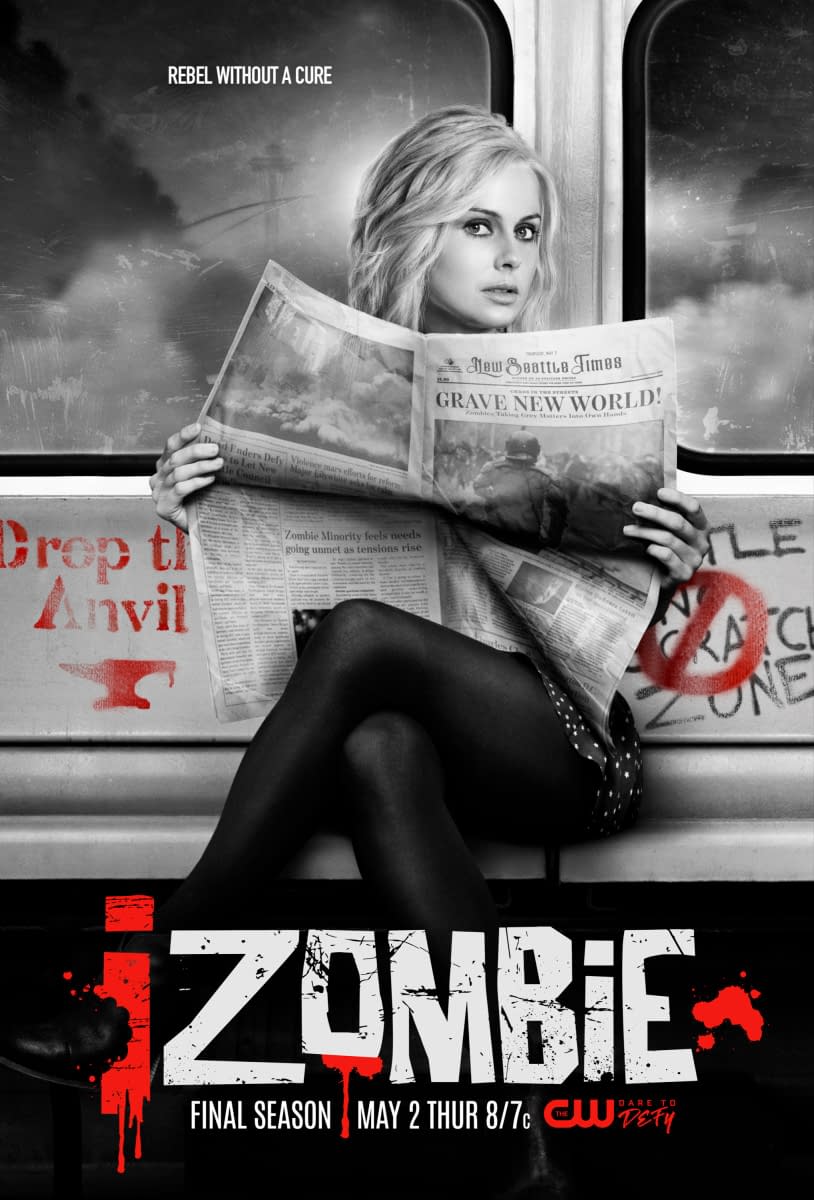 Aside from an avid iZombie fan, Margo Staten is a Ukrainian born, raised in Brooklyn, organically driven, coffee loving, twice-divorced mother of one baby Einstein. Has a passion for books, yoga in the park and all things 80's and New Orleans.