Jeff Hardy's Number 1 Snags Number 1 Ratings Spot for Smackdown
WWE Friday Night Smackdown scored a big win in the Friday overnight ratings, with an increase in viewership and a victory over all other network shows in the 18-49 demographic. It looks like WWE's leaked storyline about Jeff Hardy taking a pee in a cup and throwing it in Sheamus's face worked to boost interest in the show last night. Hardy was forced to pee in the cup in order to prove he wasn't on drugs before his Backlash match against Sheamus on Sunday. Before throwing the pee at Sheamus, a doctor was able to get a sample, and it turns out that Hardy tested negative.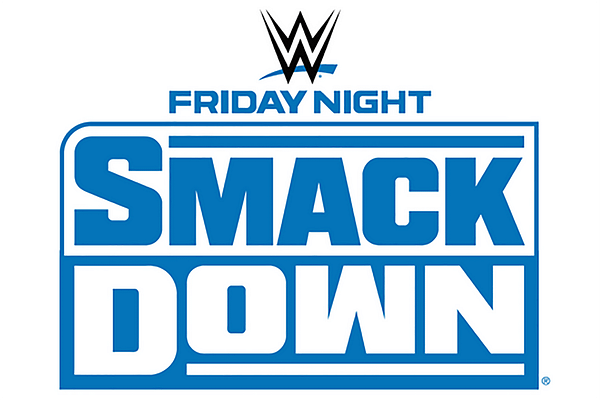 WWE Smackdown Ratings Breakdown
Smackdown scored a .5 rating in the 18-49 demographic for both hours on Friday. The first hour drew 2.036 million viewers and the second hour drew 1.996 million. Overall, men between the ages of 18 and 49 were the most interested in Jeff Hardy's urine bath, while women 18-49 were about as interested as other weeks. People age 50+ showed lower than average interest in the segment, according to Showbuzz Daily's numbers. Viewership was up from last week's 1.908 million average, with an average of 2.016 million people tuning in last night. In terms of viewership, Smackdown was the eighth most-watched show of the night.
The Bottom Line 'Cause Chad Said So
Another reason people tuned last night was to see The Ratings King of Friday Night, Baron Corbin, get his revenge on Otis for wearing his crown last week. We did see a payoff to that during the main event, with Corbin hitting on Mandy Rose backstage, but Otis interrupted again, meaning Corbin's revenge will have to wait until another time. The episode also featured a lengthy match between Daniel Bryan and AJ Styles for the WWE Intercontinental Championship. For a recap of last night's episode of Friday Night Smackdown, see out two-part Smackdown report here and here.