WWE SmackDown Report 6/12/2020 Part 1: Urine Trouble, Jeff Hardy
WWE Smackdown starts out with a recap of drama between Sheamus and Jeff Hardy. The rumor tonight is that Sheamus is going to make Jeff Hardy take a urine test before he'll sign a contract to fight him at Backlash. We'll find out if it happens… right away!
Michael Cole welcomes us to WWE Smackdown and we go right to the ring for the big contract signing. Renee Young explains and brings out Sheamus. Jeff Hardy comes out next. Renee Young wants to know why there's a man dressed as a doctor and a curtained booth in the ring. Sheamus says Hardy was cleared of the car accident but he still wants assurance. Sheamus had his lawyer convince WWE management that Jeff has to take a urine test. Sheamus says Hardy will definitely fail the test and be in "a whole heap of trouble," Sheamus says there's no way he'll step in the ring with a junkie. The pro-junkie crowd boos wildly.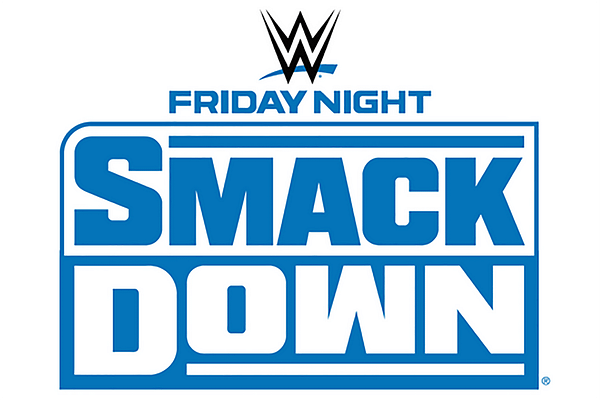 "My name is Jeff Hardy and I'm an alcoholic," Hardy says. He says he goes to meetings every week and he has no problem taking the test if that's what it takes to get to Sheamus. Hardy says being in the presence of a bastard like Sheamus makes him want to relapse, but he's going to be a role model. He says he'll take the test.
Sheamus says it takes 24 hours to get results from a test, but thanks to a man dressed as a doctor, they can get the test done immediately right here. Sheamus tells Renee to leave the ring so Jeff can feel comfortable enough to pee in a cup. Hardy gets into the curtain with the doctor while Sheamus gives an anti-drug speech to the kids watching at home.
Hardy finishes the test. The doc has a giant mug of urine. While he performs the test, Sheamus asks Hardy if he has anything he wants to say for himself. Hardy is unamused. He says sometimes it's better to be pissed off than pissed on. They bleeped the second piss but not the first one. Hardy threw the urine in Sheamus's face. I'm pretty sure some of it got in his mouth. Sheamus totally flips out as the crowd chants "you got pissed on." The censors take a round to get on top of that one too. Hardy's music plays as Smackdown goes to commercials.
Back from commercials. Sheamus is in the bathroom rinsing his mouth out. The doctor knocks on the door and tells him Hardy tested negative. Sheamus flips out some more. You know, I think drinking piss could become Sheamus's new gimmick. Like Stone Cold with the beer and Kurt Angle with the milk. The gimmick is Sheamus secretly liked it when Jeff threw the piss in his face and now he wants it all the time. You can have that one for free, WWE creative.
Daniel Bryan fights AJ Styles for the Intercontinental Championship later tonight. But right now, the Tag Team Champions, the New Day, come to the ring. They're fighting Cesaro and Shinsuke Nakamura, who come out next. Cesaro looks like he's thinking, in a parallel universe, after the Bar split, he's the one who became the piss hugger. Suddenly, being permanently relegated to the midcard doesn't seem so bad.
As WWE Champion, Kofi Kingston was borderline unstoppable (except when he faced Brock Lesnar). Shouldn't he be totally dominating the tag team division by that logic? Instead, this match starts off competitive until Nakamura very sloppily catches Kingston doing a frog splash about a minute into the match (excluding the commercial break that happened in the middle of it) and rolls him up for an equally sloppy 3-count. Nakamura and Cesaro have beaten the tag champs! Who could have seen that coming in a non-title match, other than anyone who's ever watched WWE before in the last ten years?
Backstage, Tucker is tempting a blindfolded Otis with some fresh-baked cookies when Mandy Rose gives him a kiss. She hands him the Money in the Bank briefcase. Tucker suggests he keep an eye out for an opportunity to cash in his title shot tonight. This riveting segment is mercifully interrupted by a brawl between Jeff Hardy and Sheamus, and that brawl is interrupted by another commercial break.
Back from break, Corey "Costanza" Graves narrates a video package about the rich and storied history of the Intercontinental Championship. WWE is really pushing the idea that the Intercontinental Championship is important, which they ironically only have to do because no one considers the belt important anymore and hasn't for about fifteen years. If the belt really was important, people would just know it and you wouldn't need to bring it up constantly.
We see a recap of AJ Styles and Daniel Bryan in the tournament that led to tonight's finals match. Then Styles and Bryan come to the ring. The performance center crowd is really amped for this match. They better be, or they're not getting a lunch break in their twelve-hour filming session today! Cheer, WWE trainees, cheer like your paycheck depends on it! Bryan and Styles engage in some good old fashioned grappling to kick the match off, but it quickly evolves into the sort of fast-paced, high-impact action that can only possibly lead to a commercial.
Bryan is control when Smackdown comes back from commercials. He's been working AJ Styles' left arm. Styles takes control with a dropkick and works Styles over with some chops in the corner. Bryan fights back with some European uppercut and a snap mare, but Styles gets Bryan in a wristlock and wrenches him tot the floor. Michael Cole is repeatedly calling attention to both wrestlers working the others' limbs, mostly so that WWE viewers realize it's all part of the show and isn't alarmed by the sudden appearance of ring psychology. Bryan tries a number of submissions on Styles to show off his mat skills, and then they transition to a sequence of pin reversals to show off both of their skills. This is all too much excitement so Styles hits a flying tackle to give Smackdown an opportunity to go to commercial.
SmackDown comes back to Bryan working the left arm again. Styles tosses Bryan out of the ring. Styles follows and Bryan shoves him face-first into the ring post. But he goes right back to working the left arm with a stomp on the apron. Bryan is really looking to soften Styles up for the Yes Lock, and Michael Cole wants to make sure the WWE Universe knows it. Bryan works Styles over more in the ring.
This match has been all Bryan, but Styles finds an opportunity when he dodges a Bryan attack in the corner. Now it's time for Styles to work over Bryan's knee and leg. It only takes a few minutes for Graves to catch on and point out that the Calf Crusher is a leg-based move. All of this, of course, is just a warmup for the Greatest Wrestling Match Ever at Backlash this Sunday. Styles makes the mistake of going for a Phenomenal Forearm, which Bryan interrupts to retake control of the match. He hits a Frankensteiner and starts to hulk up. The crowd struggles to provide the required enthusiasm for the Yes Kicks, which makes them less effective. Styles fights back and takes Bryan out with a clothesline just in time for a commercial break.
It's after 9:00 now, so WWE has an important decision to make. They can end the match now that they've successfully prevented interested viewers from changing the channel at the top of the hour. Or they can let it go on for another twenty minutes and give SmackDown viewers an unexpected treat. Find out what happens in part two of this recap!