John Cena Delivering Virtual 2020 Commencement Address to Graduates
John Cena, the legendary WWE superstar turned actor, will be joining the Oh, the Places You'll Go! Virtual Graduation Celebration this Friday, May 1st. This event, organized by Dr. Seuss Enterprises and Random House Children's Books will honor every student in America's Class of 2020. Due to the ongoing COVID-19 pandemic, students across the globe will miss out on their graduation ceremonies at their respective schools. Graduation ceremonies are considered a right of passage for high school and college graduates, but millions of students will miss out this year. Cena will read Dr. Seuss' popular Oh, the Places You'll Go!, a common gift given to graduating seniors. The book is about the exciting journey of life and how far you can really take yourself. Cena will also be delivering an inspiring speech to all graduation seniors — or anyone else who tunes in. Cena's speech will be conducted live via his Twitter feed at noon EST.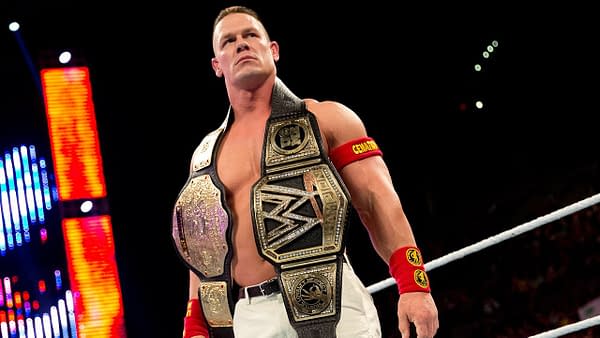 This event will also be available on a dedicated Facebook page, which will also include additional readings and speeches throughout the month of May. This event also comes at the 30th anniversary of Oh, the Places You'll Go!, which has been a staple in the Seuss library since it's initial publication. Cena is just one of the many celebrities who are stepping up to celebrate the graduating 2020 seniors. Oprah Winfrey will be delivering a keynote speech on Facebook's May 15th commencement ceremony. Joining Oprah during the Facebook ceremony will be Miley Cyrus, Lil Nas X, Jennifer Garner, and more. LeBron James is organizing a special primetime graduation ceremony which will air on ABC, CBS, Fox, and NBC — the special will also be streamed on Facebook, Instagram, YouTube, Snapchat, TikTok, and other popular social media platforms. Despite that we all have to be apart during this time due to COVID-19, we truly are all in it together. Graduating this year? Share with us your favorite high school (or college!) memories in the comments below.