John Malkovich Stars in New Tarzan Drama for the BBC, Available Now
John Malkovich starred in a new Tarzan drama for the BBC that aired over the weekend, and is available free, globally, on the iPlayer right now.
Entitled Me, Cheetah, the show stars Malkovich as Cheetah, the chimpanzee actor who appeared in the Tarzan movies in the first half of the twentieth century, and died from diabetes-related illnesses at the age of 76.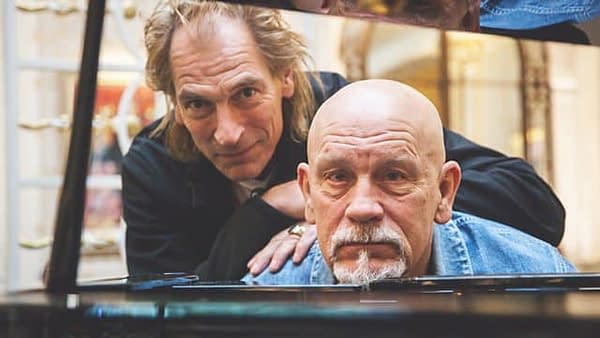 Malkovich recounts the simian thespian from being captured and trained, to falling in love with his Tarzan co-star swimming champion Johnny Weissmuller, played by Julian Sands. Throughout the show, Malkovich is an unreliable narrator, playing with timelines to create a misleading narrative, but
An adaptation by Stef Penney of James Lever's novel, Me Cheeta: The Autobiography, the drama aired on BBC Radio 4 on Saturday. It can be heard globally for free, online, on the BBC Sounds app/website right here.
It's really good. You should watch it.
CAST:
Cheeta ….. .John Malkovich
Johnny Weissmuller/Tarzan ….. Julian Sands
'Jane', Phyllis, Beryl Scott, Marlene Dietrich, Maria, 'Boy', Huntress ….. Edita Brychta
Don, Julius, Cedric Gibbons, Chico Marx, George Sanders, John Farrow, Humphrey Bogart, Bad Actor, King ….. Enn Reitel
Tony Gentry, 'Vic', Errol Flynn, Parrot, Ward Bond, Dad, Mac, Bad Director ….. Darren Richardson
Dolores del Rio, Lupe Velez, Katrina ….. Elisa Bocanegra
Sound by Mark Holden and David Thomas
Produced and directed by Kate McAll
A Pier production for BBC Radio 4