Jorge Masvidal Has Chance Of a Lifetime at UFC 251
Jorge Masvidal did not take the fast lane to UFC glory by any stretch. He has been fighting in the promotion since 2013, and in the fight game since 2003. Never one to back away from anything or anyone, "Gamebred" lept to prominence in 2019 after knocking out Darren Till at UFC Fight Night 147 last March and had one of the best years of anyone the promotion has ever seen. He followed up the Till fight by knocking out Ben Askren with a flying knee in five seconds at UFC 239, breaking the record for the fastest KO in UFC history in the process. Masvidal has always had power, but all the other pieces of his game were coming together.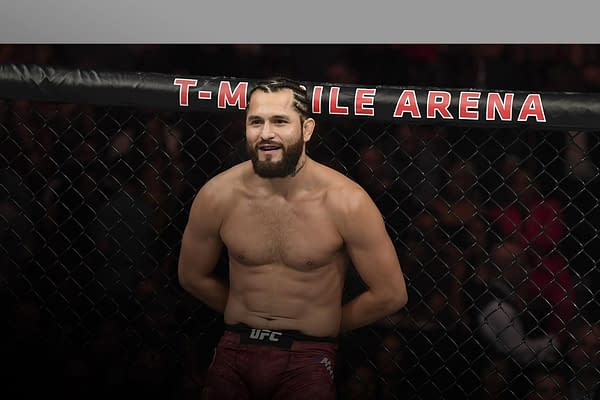 That led to his "super fight" in November with Nate Diaz, and the crowning of the BMF champion, a joke that turned into a real title that was presented to the winner of the fight that night by Dwayne "The Rock" Johnson. Masvidal overwhelmed Diaz through three rounds, and even though Diaz was starting to come back, a doctor's stoppage made Jorge the BMF in the UFC. Since then, he and UFC's Dana White have engaged in a war of words in the press over money issues, while also going toe to toe verbally with Welterweight champion Kamaru Usman. The two had an altercation on Radio Row at the Super Bowl this past January and fans have wanted to see the two fight since.
Only Masvidal was passed over. When he and the UFC couldn't come to terms on a contract, the next shot at Usman was given to Gilbert Burns. Winner of six fights in a row, the spectacular youngster was slotted into the main event of UFC 251 against Usman, kicking off "Fight Island". That was until over the weekend, when Burns tested positive for COVID-19, and chaos ensued. The rumors started instantly, and after both fighters passed COVID tests yesterday, both Masvidal and Usman are on their way to Abu Dhabi to fight. What a whirlwind this turned out to be, and arguably the people got what they wanted. Unfair to Burns, who will be next in line now, but this is what the people wanted. Masvidal had a late-night chat with ESPN's Ariel Helwani this morning to discuss how he and the UFC finally came to terms and how "Gamebred" is finally getting what he deserves, which he expects from now on:
"I didn't get exactly what I wanted, but I got very, very close to it," Jorge Masvidal told ESPN. I'm happy more than anything because I get to break this guy's face and get paid for it. But one thing I'm not going to do, which I've done a long part of my career, is get underpaid. That's not going to happen no more – not from here going forward. I'm not asking for them to pay me something outrageous," Masvidal explained. "No. I'm asking to give me more money of what I do bring in off the pay-per-view side and that's what we were fighting for. We came to a pretty good deal so I'm happy right now."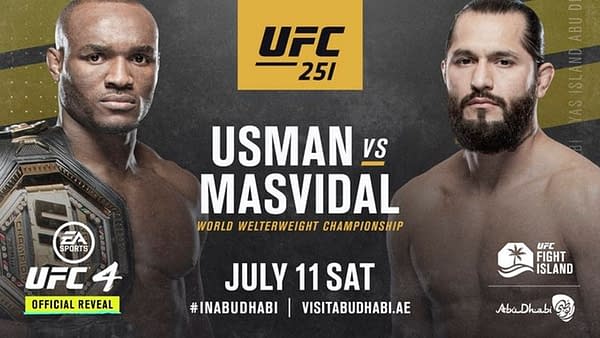 What an opportunity for Jorge Masvidal. This is the first title shot for him, in all these years in the UFC, and it comes on five days notice, a world away, on one of the biggest nights in UFC history. This is storybook stuff. Should he win, and Usman is no pushover, it would be an amazing story. This is his moment to cement his legacy as not only the BMF but to complete his resume as one of the best welterweights the sport has ever seen. Luckily, he thrives on pressure. Should be a fun time on Saturday for sure.