Kim's Convenience: CBC Sitcom Abruptly Cancelled with Season 5
Kim's Convenience, the popular Canadian sitcom about a Korean-Canadian family running a convenience store in Toronto, has been unexpectedly canceled at its 5th season, which is currently being broadcast on Canadian television. "Authenticity of storytelling is at the center of the success of Kim's Convenience. At the end of production on Season 5, our two co-creators confirmed they were moving on to other projects," the producers announced. "Given their departure from the series, we have come to the difficult conclusion that we cannot deliver another season of the same heart and quality that has made the show so special. Kim's Convenience has meant so much to our cast, writers, crew, and audiences around the world. Despite the restrictions and complications of shooting during the pandemic, Season five is our finest season to date. It's been a privilege and a very great pleasure to work with the Kim's family of gifted writers and performers for the last five years. Thank you to our fans for the love and support you've given this show."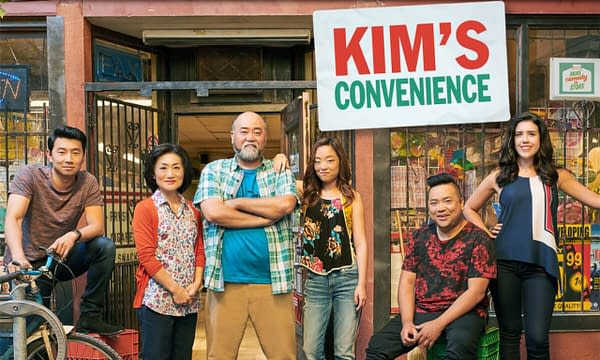 Sally Catto, CBC's general manager of entertainment, factual, and sports, said the show "has built a powerful and inspiring connection with audiences in Canada and around the world. While we are sad to say goodbye to this beloved and groundbreaking show, we are incredibly proud to have been part of its journey and understand the producers' creative decision to wrap up the show at this time."
The 5th season of Kim's Convenience is currently running on the CBC in Canada and will premiere on Netflix after it completes its broadcast run on April 13th. Streaming on Netflix has brought the show global popularity and recognition and brought the cast celebrity status in South Korea.
The series was originally planned to run 6 seasons, so the cancellation was unexpected. For the show's creators to abruptly leave the show suggests some behind-the-scenes turmoil. The news seemed to take the cast by surprise, who wasted no time posting their responses on social media.
Kim's Convenience is now streaming on Netflix. Season 5 will debut on the streamer in April.