Legends of Tomorrow Season 3: Rip Hunter is Back
One of the big draws when DC's Legends of Tomorrow began was the casting of Arthur Darvill as Rip Hunter. The Quintessential time-travelling DC Comics character was going to be played by a former Doctor Who companion and Roman Centurion. It was like Rory grew up to have his own TARDIS and companions. And while he was the captain of the Waverider for season one, season two was all about him being missing and then evil for a while before coming back around to the side of the Legends. But while he was away, Sara (Caity Lotz) stepped up and became the captain/leader and Rip no longer had a place on the team. He left at the end of season two to do something different. That would be make the Time Bureau, the FBI of time-travel protection. They're so strict that they ended up arresting Rip where he now sits in jail for being obsessed about the threat of Mallus… who turns out to be real.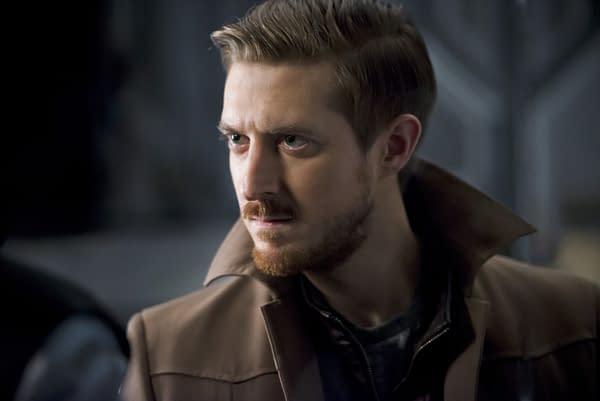 Rip hasn't been seen since the fifth episode of the current season, but he will be back for the eleventh episode which airs February 19th and he'll be bringing Wally West (Keiynan Lonsdale) aka Kid Flash with him. Executive producer Marc Guggenheim told EW.com:
Wally is brought to the team by Rip Hunter, of all people, and once he meets them, he realizes this is a good group to stay with.
The series returns on Monday, February 12th at 8 PM for the first new episode of the year featuring Matt Ryan as John Constantine. Then a week later Rip returns with Wally at his side. Looks like the show is kicking off the back half of the season with a bang.