Let's Talk About 'Game of Thrones' Going for the Mega-Happy Ending [SPOILERS]
We're sure everyone else with an outlet, website, video channel and blog are happily clacking away on their own reactions and reviews of the final episode of Game of Thrones, we're thinking maybe a little more time to digest is needed. But, we're in the time of immediate need, so, we can't really do that, and so away we go.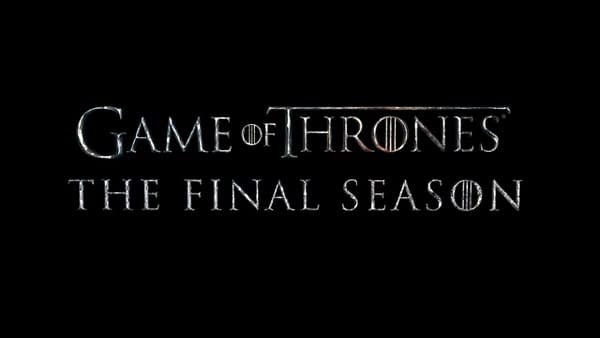 There are big major super spoilers here if you HAVEN'T WATCHED THE EPISODE, so you know, continue reading at your own risk.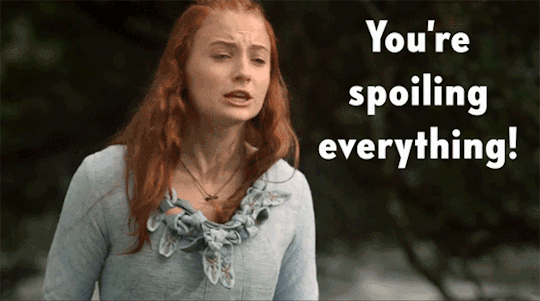 There are so many problems with season 8 of the series, mostly stemming from the writers suddenly forgetting who these characters are while at the same time reminding us who they've always been. Sure, that's a little round about, but if you've been watching GoT this last season, it should feel familiar.
Deaths, sudden or telegraphed over years, have always had MEANING in this world, however big or small. The decision to have Jaime and Cersei go out in a cave in? C'mon, that is the WORST blueballs that even Jon knifing Dany couldn't satisfy. We were REALLY hoping Jaime's whole speech to Brienne about all the things that happened because of Cersei were him telling her why he needed to go and kill her. Killing them offscreen seems like a disservice to the slight glimmer of hope that maybe Jaime would grow a pair and end his cycle of letting Cersei rule him, but we're kind of revealed we didn't have to have yet-another-tearful scene with the pair.
We don't mean to glib about Jon Snow's decision to kill his queen, lover, and aunt with a dagger through the ribs while standing in the damn Iron Throne room, because it was obviously a big moment for the character(s). Dany was able to touch her life's goal, but didn't complete the dream of sitting in the chair of her ancestors. Drogon really gets the MVP moment of the entire series, melting that damn seat into slag. "Know who sits on the damn Iron Throne? No one. Absolutely no one."
Tyrion's reward/punishment seems just, and it's one of those decisions we're ok with because we wanted it all along. Sure, seeing HIM ride or control Drogon would have been FUCKING SWEET but obviously that thread of "a three-headed dragon" got forgotten somewhere along season 7. Maybe instead, it became the three-headed wolf.
The Counsel of Westeros was admirable, the remaining heads of houses (dear sweet Edmure and that sword-hitting-the-chair moment which we hope was an oops they left in) laughing at the prospect of democracy but ultimately going with the "wise" choice of Bran the Broken to lead as King of the Six Kingdoms.
Sansa gets to stand her ground and keep the North as an autonomous collective, becoming Queen with all the bells and whistles (or gilt and embroidery) allotted her back in Winterfell. Arya heads off beyond the map with her own ship and her own take on the Direwolf sigil painted all over that sail. Jon, to Grey Worm's righteous chagrin, gets to head back to The Wall and the Night's Watch.
Sam, our darling sam, gets to be Grand Maester of the King's Council, with only two links on his chain. Bronn becomes Master of Coin, and has a bit of a disagreement with the new Commander of the Whitecloaks- Ser Brienne of Tarth. Davos is Master of Ships, and Pod is now SER Podrick.
Brienne's moment of finishing Jaime's page in the White Book may be our favorite of the episode, as she's not only saying goodbye to him, but doing her duty.
And, of course, the reunion we were all really hoping for- Jon and Tormund and Ghost.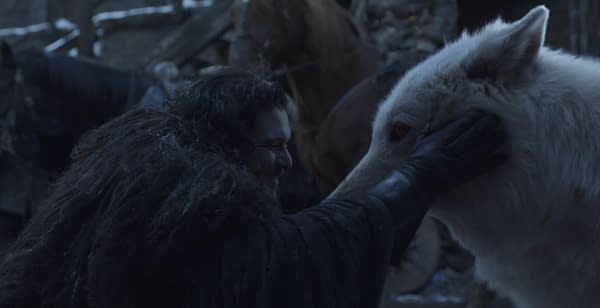 Admittedly, we were expecting a higher main-cast body count when it came time for the credits to roll.
So, satisfying ending? Maybe? Kind of? Mega-happy ending? Yes.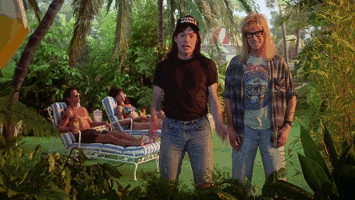 Thank you to the cast and crew for 8 seasons of incredible visual fetes, and to George R. R. Martin for creating the Song of Ice and Fire to begin with. Hopefully someday we'll see the end of that series too.
But really, HOW ABOUT THAT SEASON FINALE OF BARRY?!