Posted in: Outlander, Review, Starz, TV | Tagged: Brianna, Claire, frank, jamie, Laoghaire, Lizzie, Outlander, Outlander Season 4, Outlander season 4 episode 7, Outlander season 4 episode 7 "down the rabbit hole"
---
Let's Talk About 'Outlander' S4e7, "Down The Rabbit Hole"
Fair warning first and foremost- if you haven't caught up with season 4 of STARZ's Outlander, you may want to at least watch episode 7 "Down the Rabbit Hole" before continuing reading.
Because thar will be spoilers.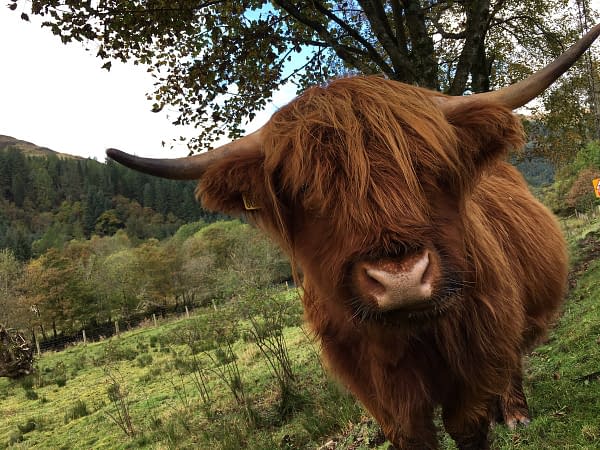 We knew at the tail end of s4e6 that Brianna Randall (Sophie Skelton) was heading back in time to find her parents, and warn them about the coming conflagration to Fraser's Ridge.
We knew also (as book readers) that some things were going to be changed in this section for the tv adaptation, mostly because Jenny Murray (Laura Donnelly) was unavailable for filming. In the book, it's Jenny who Brianna meets, not….um….HER.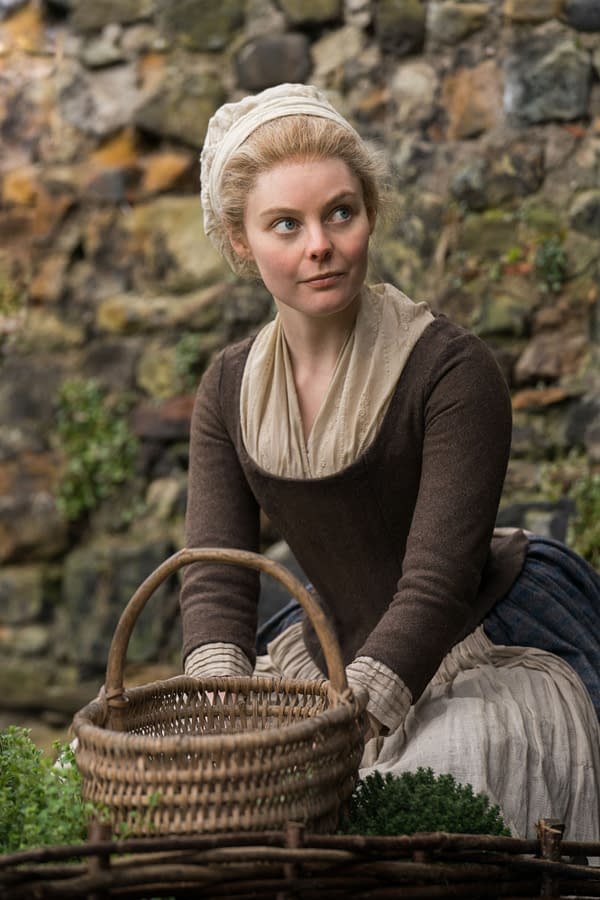 Continuing the tradition this season of making melodrama out of a perfectly reasonable source material storyline, we instead got the return of one Laoghaire MacKenzie (Nell Hudson). Cue some of the most awkward scene work in the series YET, which is saying something.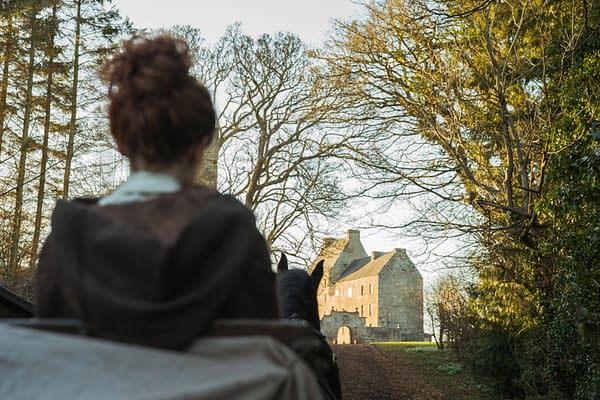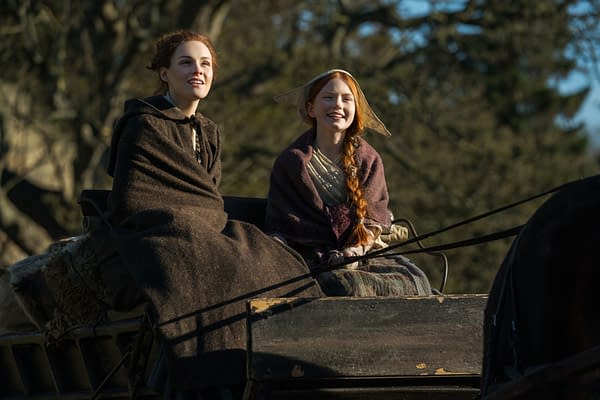 It wasn't ALL bad though- the flashbacks with our dear Frank Randall (Tobias Menzies) were such a welcome addition. Anytime we get more Frank, we're happy.
You can see Executive Producers Tony Graphia, Mathew B. Roberts, and Maril Davis talk about the episode here:
Please enjoy some additional photos from the episode to relieve the beautiful moments towards the end of "Down The Rabbit Hole":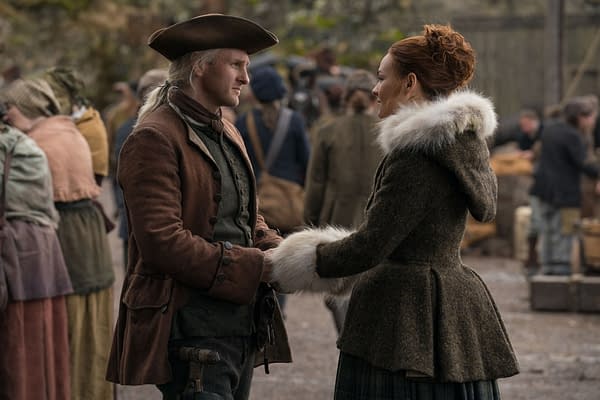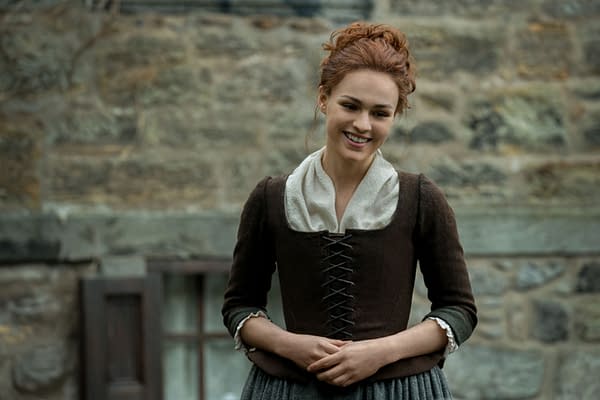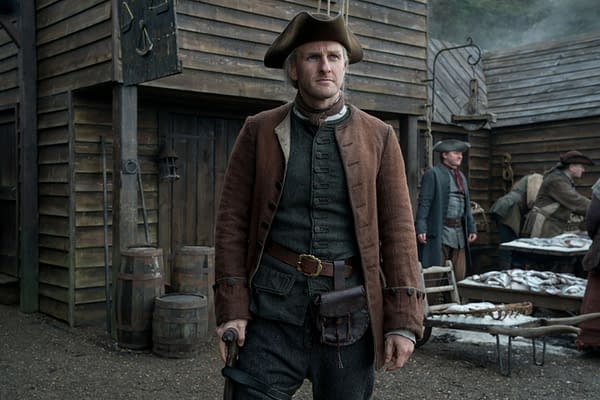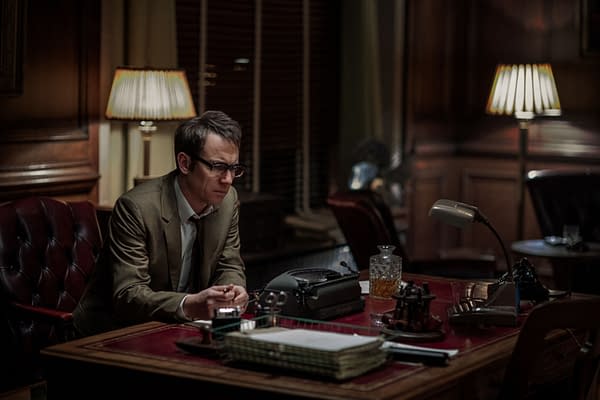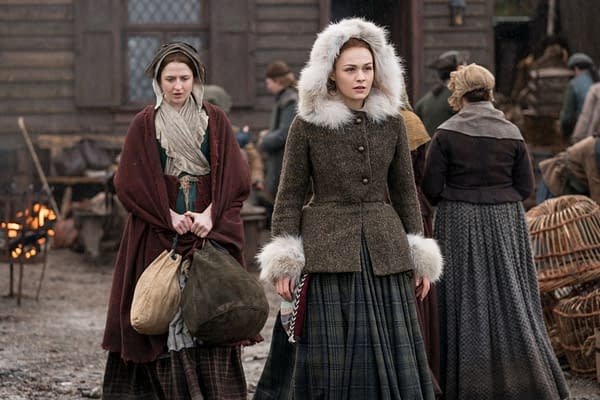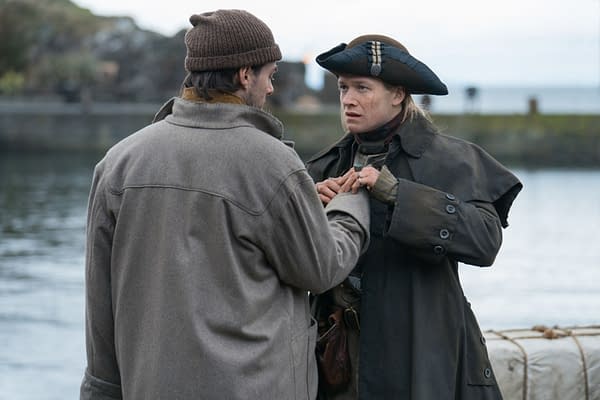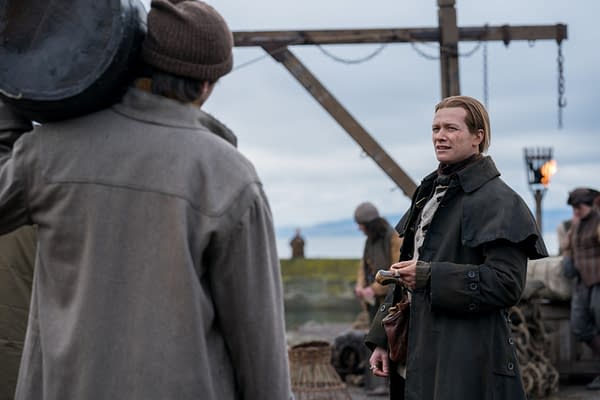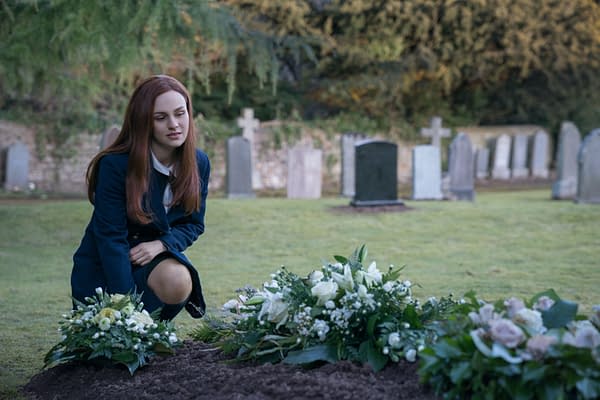 *Tries not to cry*
*Fails*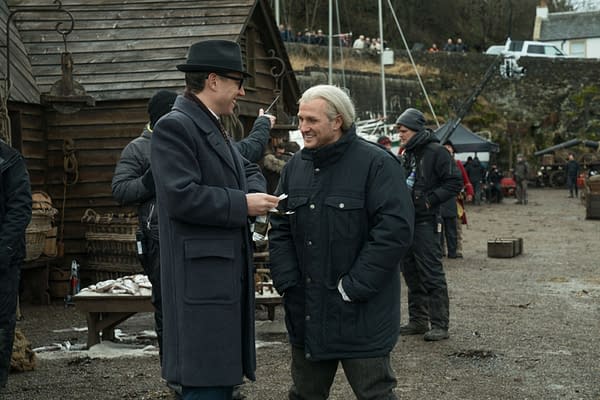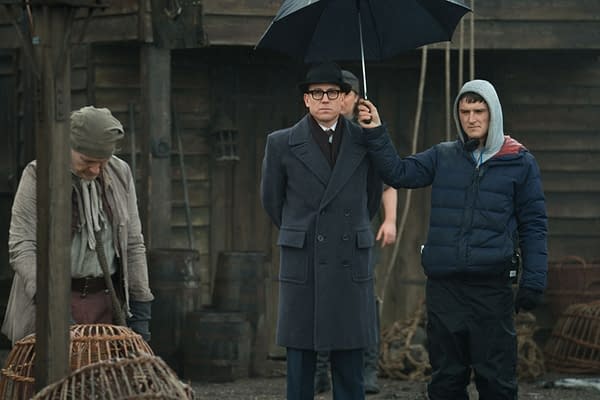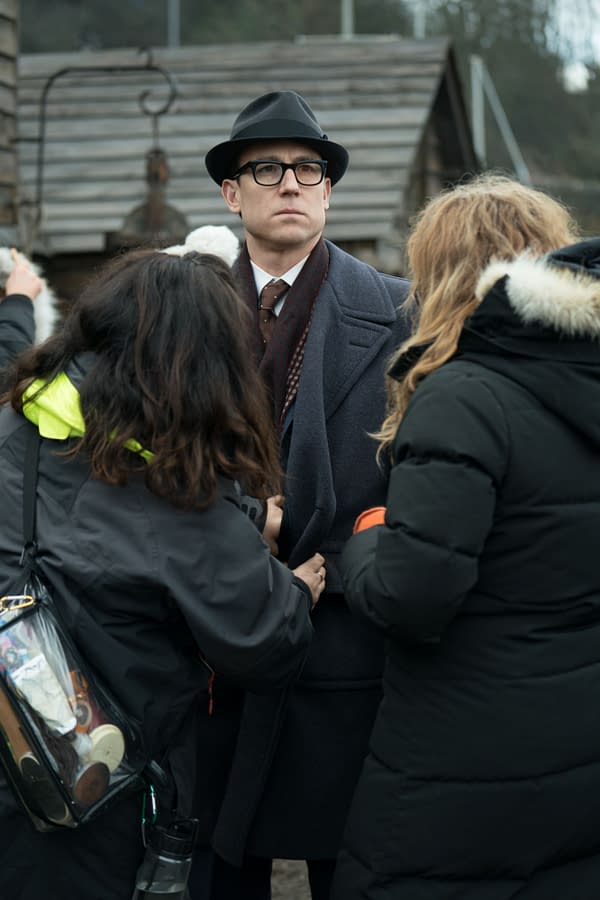 And how about Lizzie, guys? Although we only see her briefly towards the end of the episode standing with Brie at the dockside, it is nice to see another book character get introduced.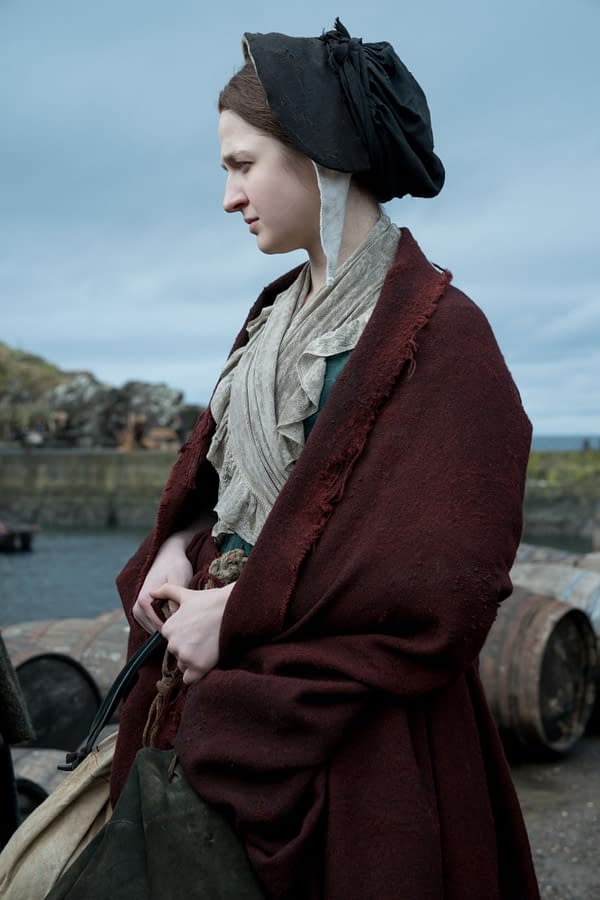 Outlander airs on STARZ on Sundays. Season 4 continues with episode 8, "Wilmington".
---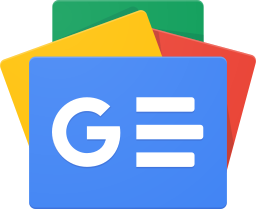 Stay up-to-date and support the site by following Bleeding Cool on Google News today!